The Eurorack SMPS is the most powerful power supply I designed.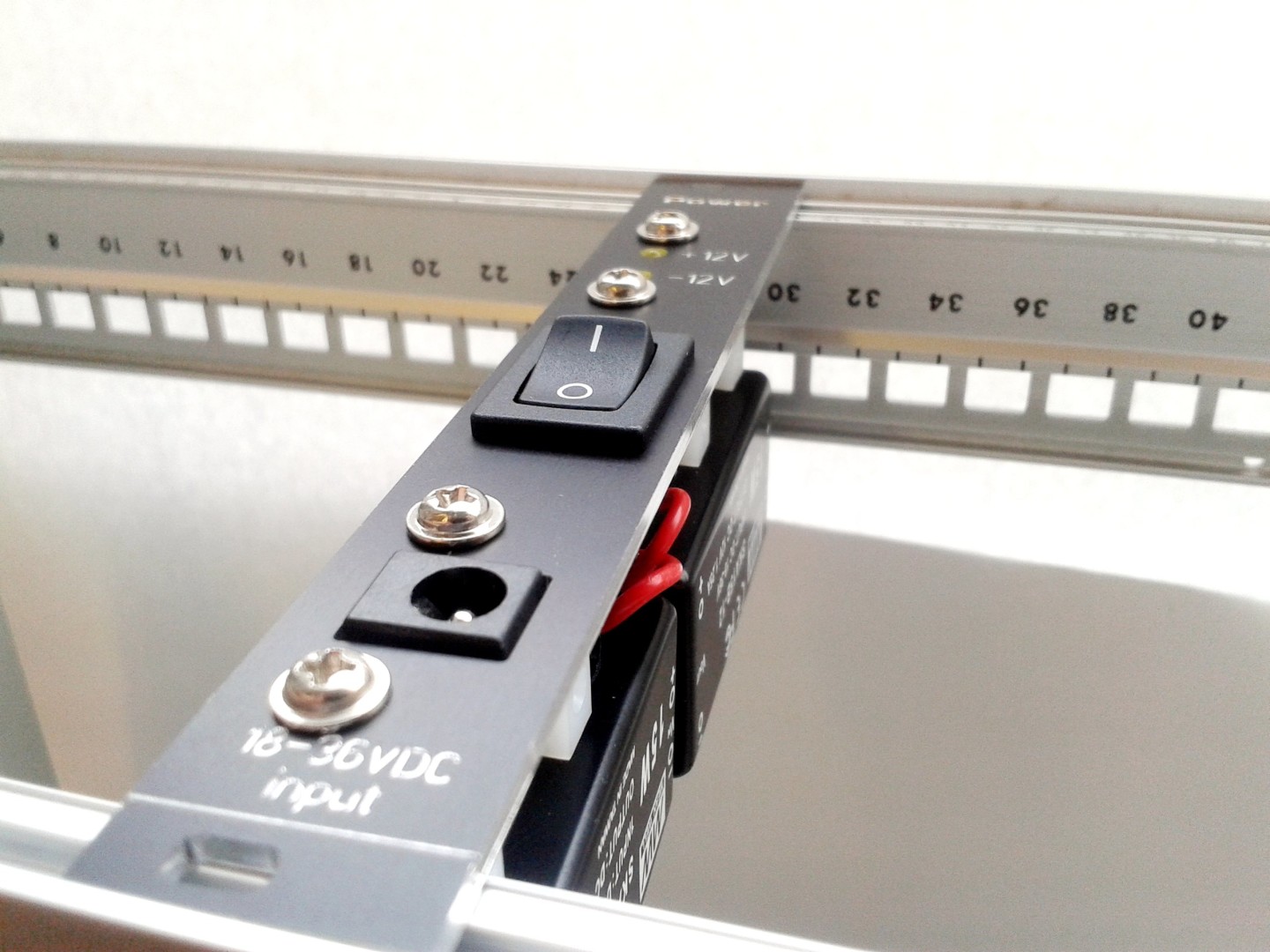 It's also a very simple and safe solution: Linear power supplies usually need a transformer, which implies to deal with Mains voltages (the exception is the Mini Dual Power Supply which just requires a Wall Wart).
The Eurorack SMPS instead is powered by a regular laptop-style power supply.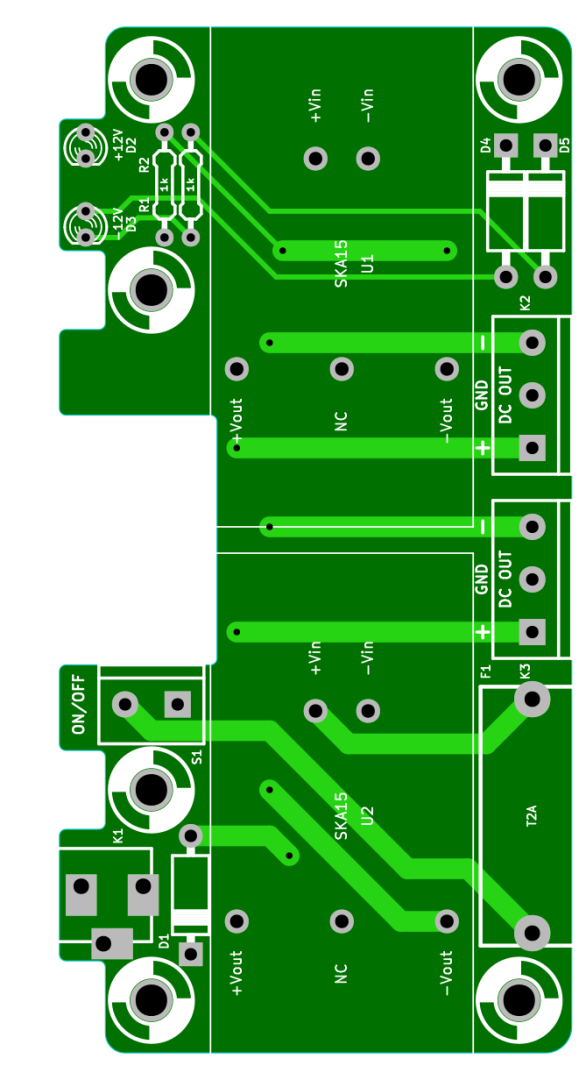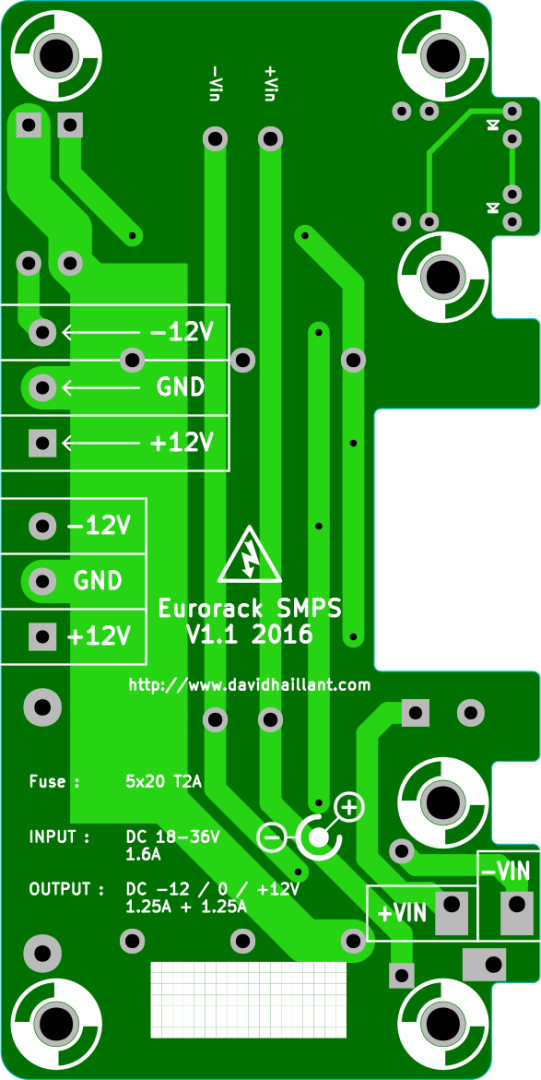 Updates
The build process is pretty straight forward. The two DC-DC converters hosts the complex circuitry.
I recommend to start by soldering the two converters, and then to solder the diodes. Attention, D1 is not a regular Silicon Diode. It's a TVS (Transient-Voltage-Suppression) diode (P6KE 39A). See Datasheet.
Interactive BOM (euro_sps-1.1-ibom-2019-11-13 21-06-07.html)