The Simple VCA is a single-chip Voltage Controlled Amplifier module, in Eurorack format.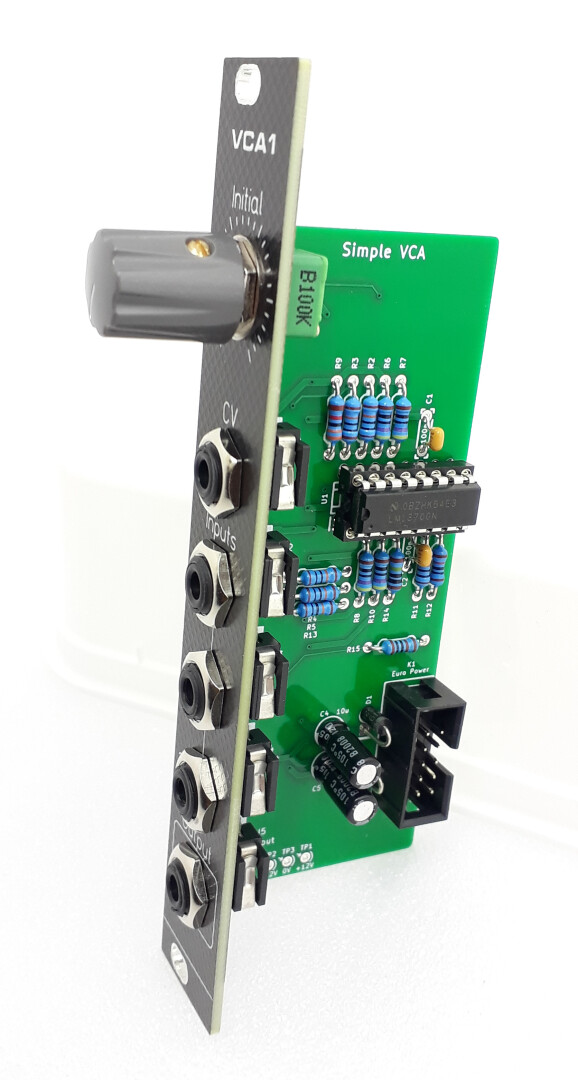 It's a nice first DIY VCA that you can build in very short time, with very few, off-the-shelf, components.

This VCA can act as a variable volume, variable amplifier, mixer…
There are 3 Audio/signal inputs which are mixed together.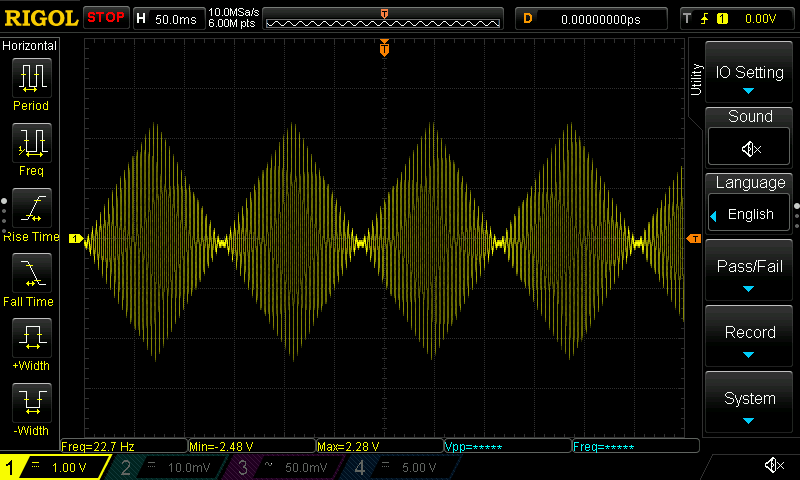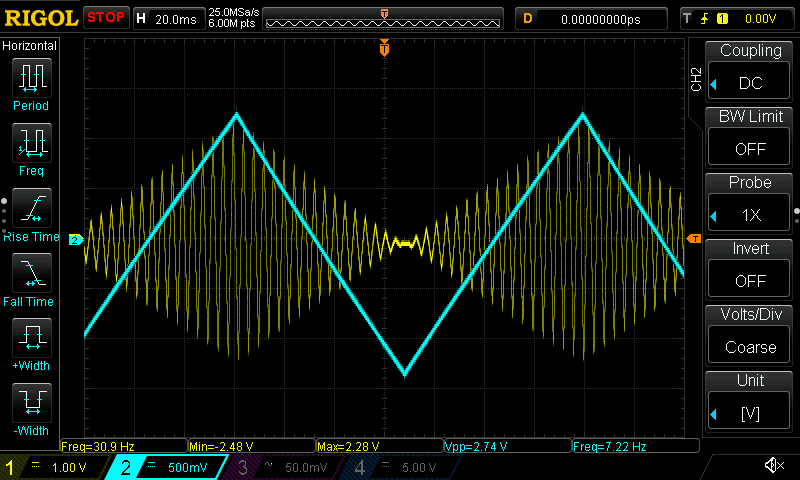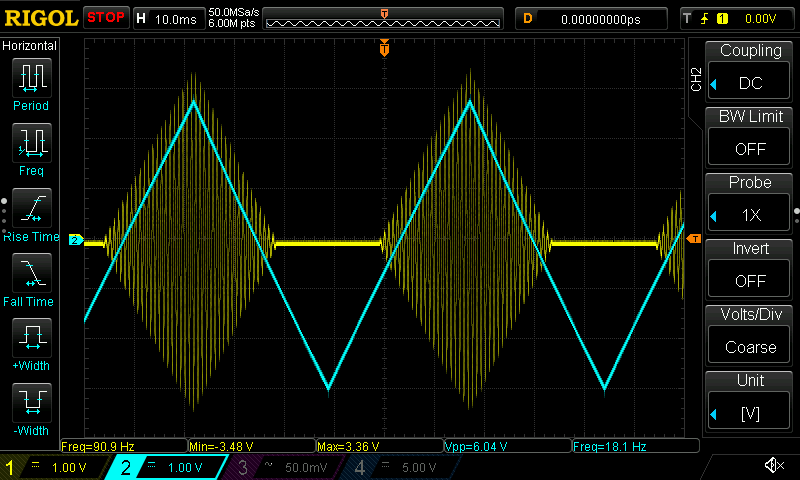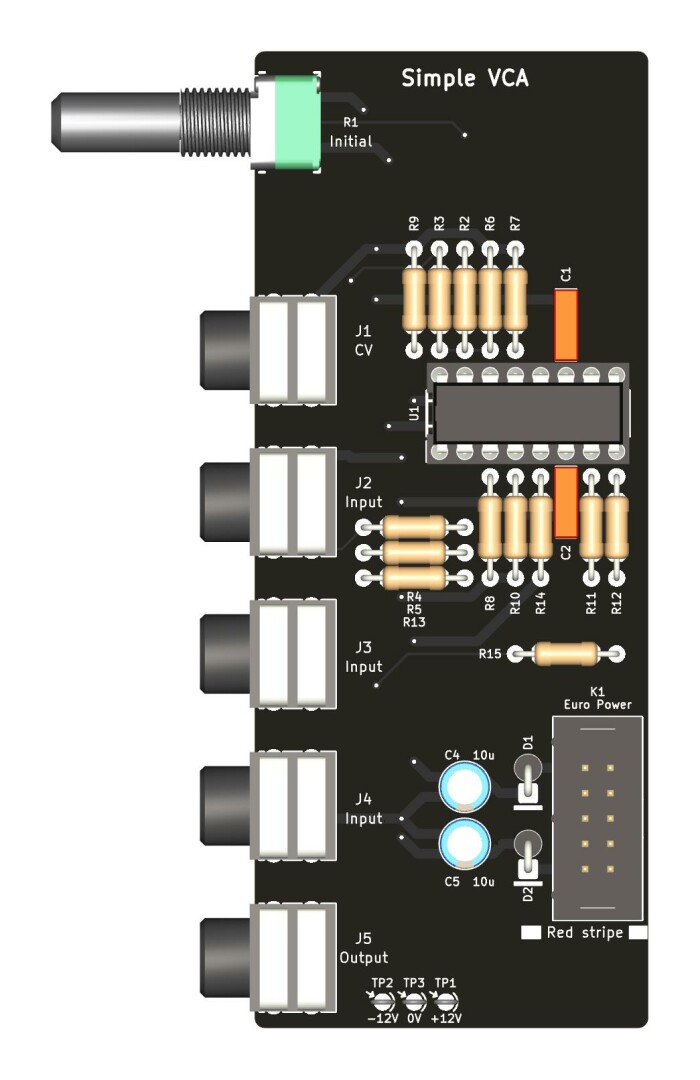 Circuit description
The Simple VCA uses only one LM13700 (U1). It's a dual Operational Transconductance Amplifier (OTA) in a single package, and 2 independent Darlington transistor buffers.
An OTA, unlike a classic Op-Amp has the ability to modify its "amplification" gain, with a dedicated input pin.
Also, the output of an OTA is a current output, not a voltage one like on Op-Amps.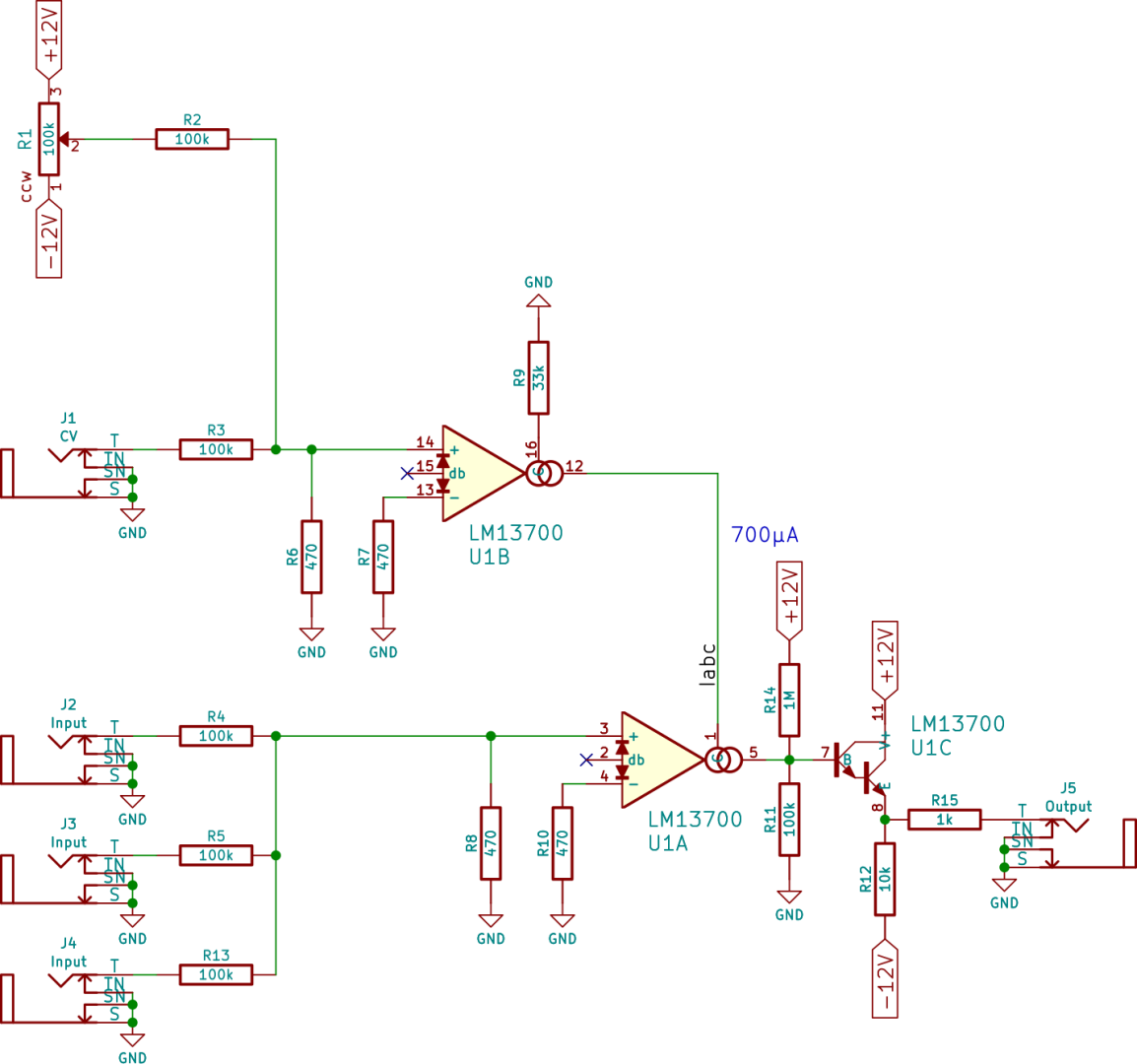 The circuit is really simple: the input signals are mixed together by 3 resistors (R4, R5, R13). The mixed signal is then drastically lowered by a voltage divider (R8) as the LM13700 can only accept small voltages.
The signal enters U1A at pin #3, and then goes out, as a current, at pin #5, with a gain set by the amount of Iabc current inserted on pin #1.
The signal is then converted to a voltage, and offset, thanks to R11/R14. It is then boosted by the Darlington transistor buffer stage (U1C).
Finally, R15 protects the output against short circuits.
As OTA's pin #1 requires a current (Iabc), and, as we have a spare OTA available, U1B is used as a voltage-to-current converter.
The CV signal is a mix of the voltage coming from jack J1 and an "Initial" setting by potentiometer R1. The mix is done by 2 resistors (R2, R3), and then the signal is drastically lowered by the voltage divider (R6).
Resistor R9 sets a fixed "amplification" factor for the CV.
Finally, U1B outputs the Iabc current at pin #12 and feeds it to pin #1.
Of course, you need to power the circuit. Here's the Eurorack power input connection:


And this is how the LM13700 itself is powered: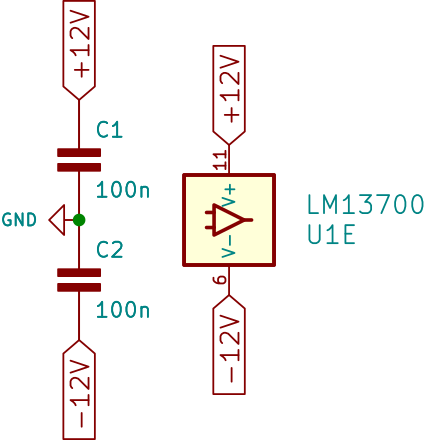 Two decoupling capacitors (C1 and C2) are located close to the two power input pins.
Darlington buffer U1D (pins #9 and #10) is unused in this circuit.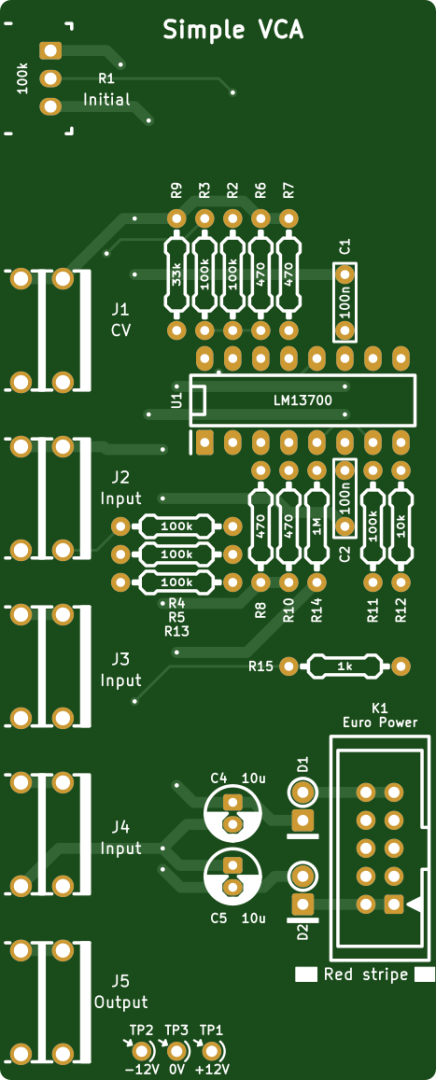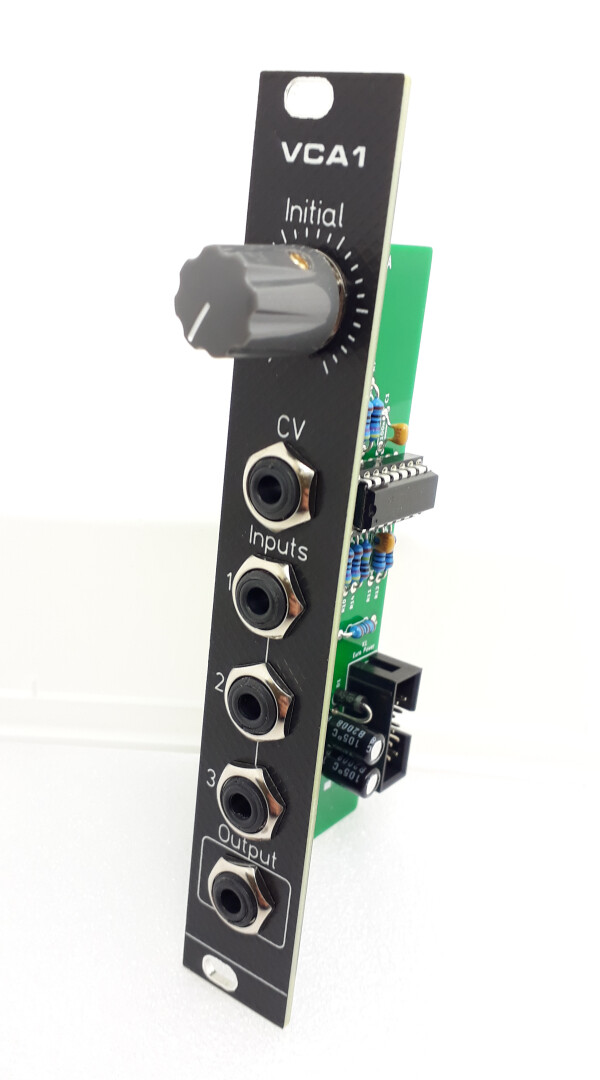 Documentation