The Drum Module 66 is a Eurorack 5-voice vintage analog drum generator, inspired by DIY and pro machines from the 60's.
Description
The DM66 recreates the cheesy sounds of the early drum machines. The sounds are quite simple but have a lot of character.
Each voice is activated by individual Gate signals, and each voice has individual output.
The Mix output combines the 5 voices.
Gate signal should be 0..5V. However, other values are tolerated and can give slight variations of the sound.
The voices have an amplitude of about 4Vpp.
In details
The 5 voices of the DM66 are based on 5 damped Twin-T oscillators. This technique was very common in analog drum machines.
The frequency and duration of each voice is set by a combination of resistors and capacitors.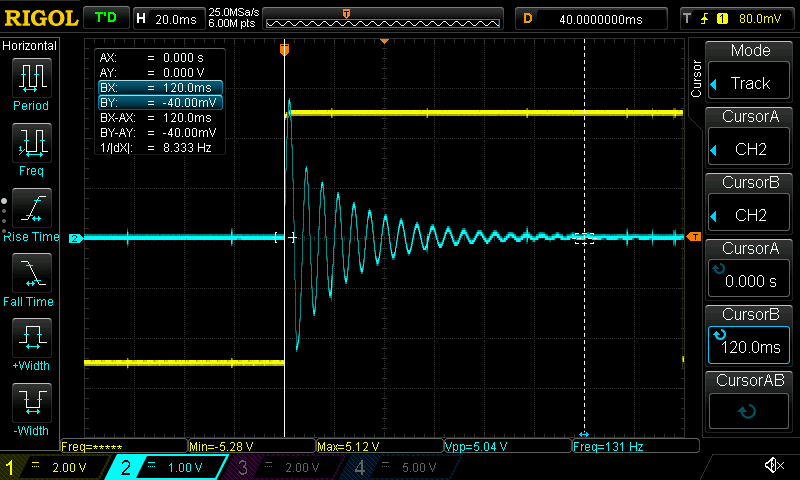 Simulations
Component selection
Component value changes
Version 0.2
The BOM and PCB contain several important value errors, all located in the Mix section (Schematics page 8):
R61, R65, R75 and R79 should be 100k
Assembly guide
Start by soldering smaller parts first. Then proceed with gradually bigger/taller components.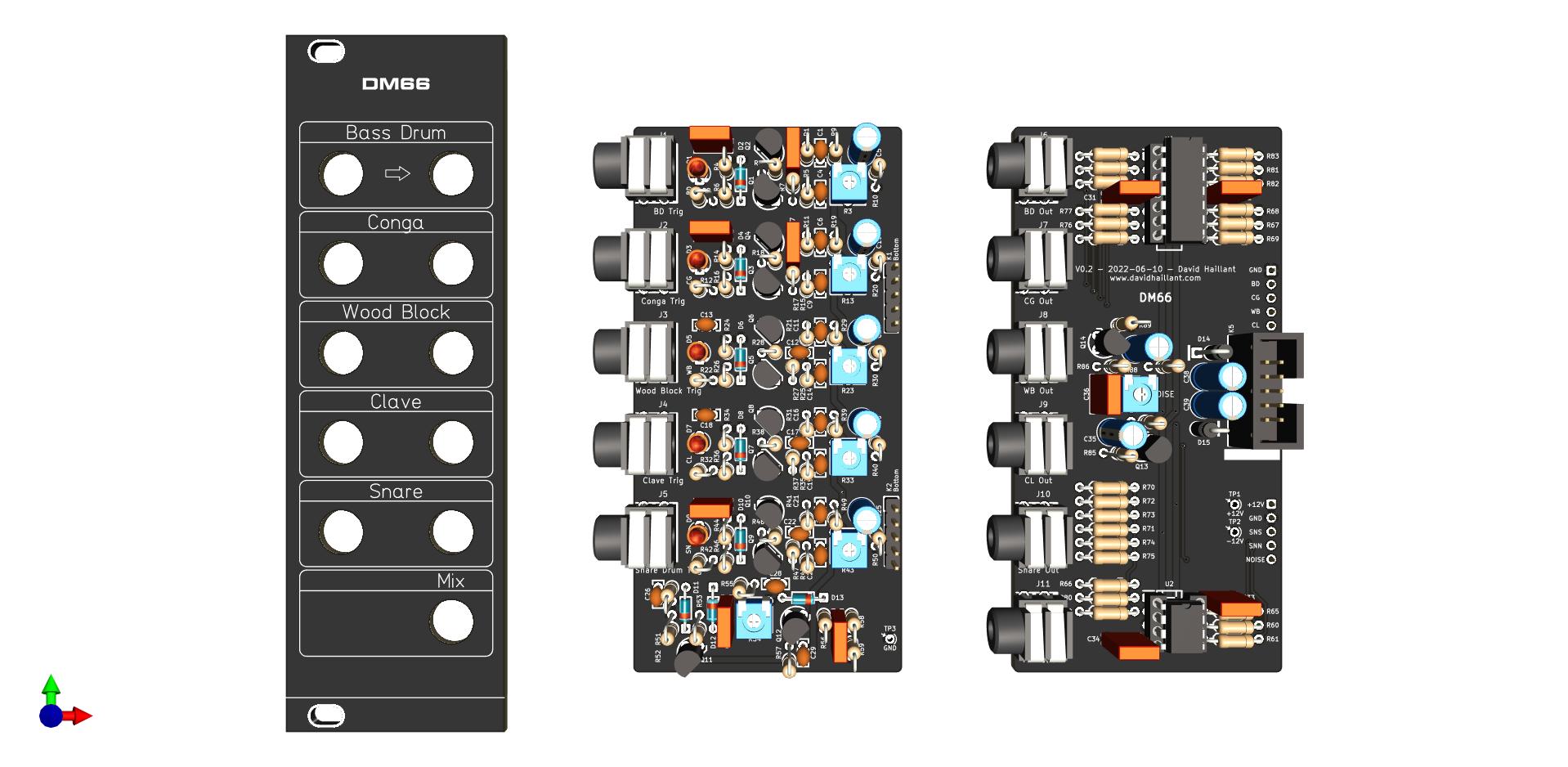 Bottom Board
Bottom board is particularly crowded.
Resistors are all mounted vertically (one leg is straight while the other is bent at 180°). Be gentle while bending the lead and do not pinch it.
B1 and B2 are useless and can be ignored.
Calibration and first tests
Downloads and documentation