A classic MS-20 VCF Clone for Eurorack, in 4HP.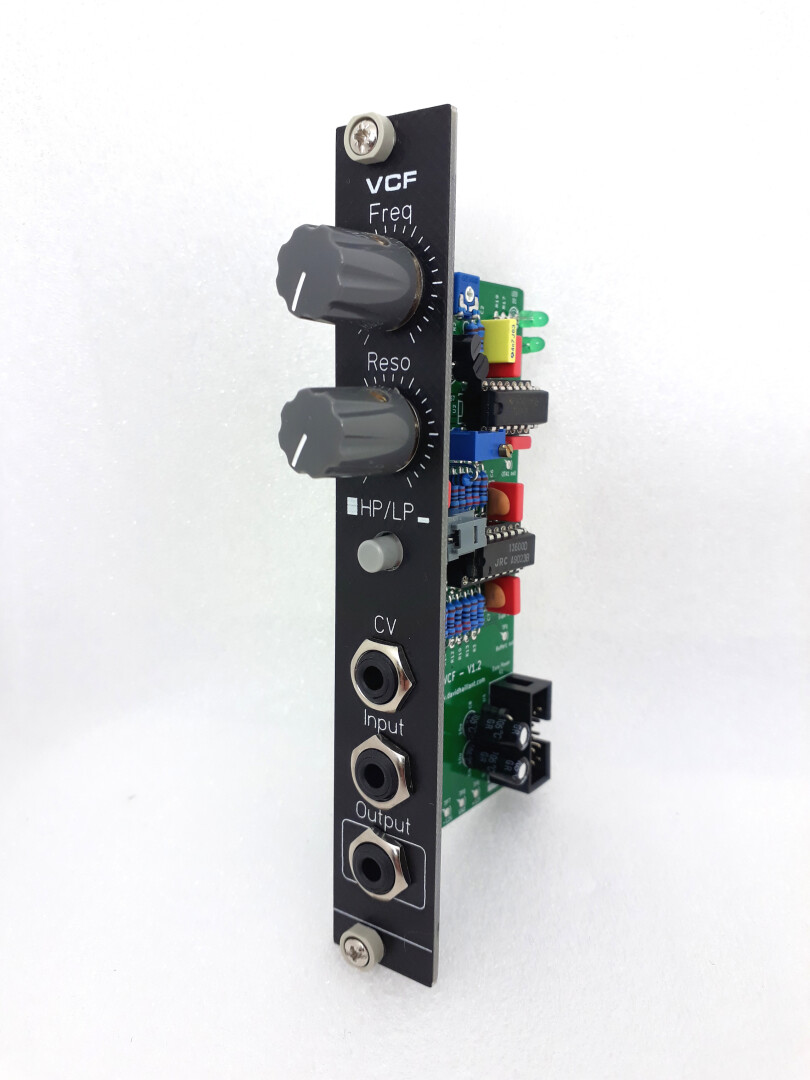 This design is a classic, and many variations can be found across the internet and in many synthesizers and modules. It is based on the late Korg MS-20 VCF schematics which is a variation of the Sallen-Key 2nd-order filter.
(This variation adds a first buffer compared to the original Sallen-Key structure).
The filter can be switched from "Low Pass" to "High Pass" mode.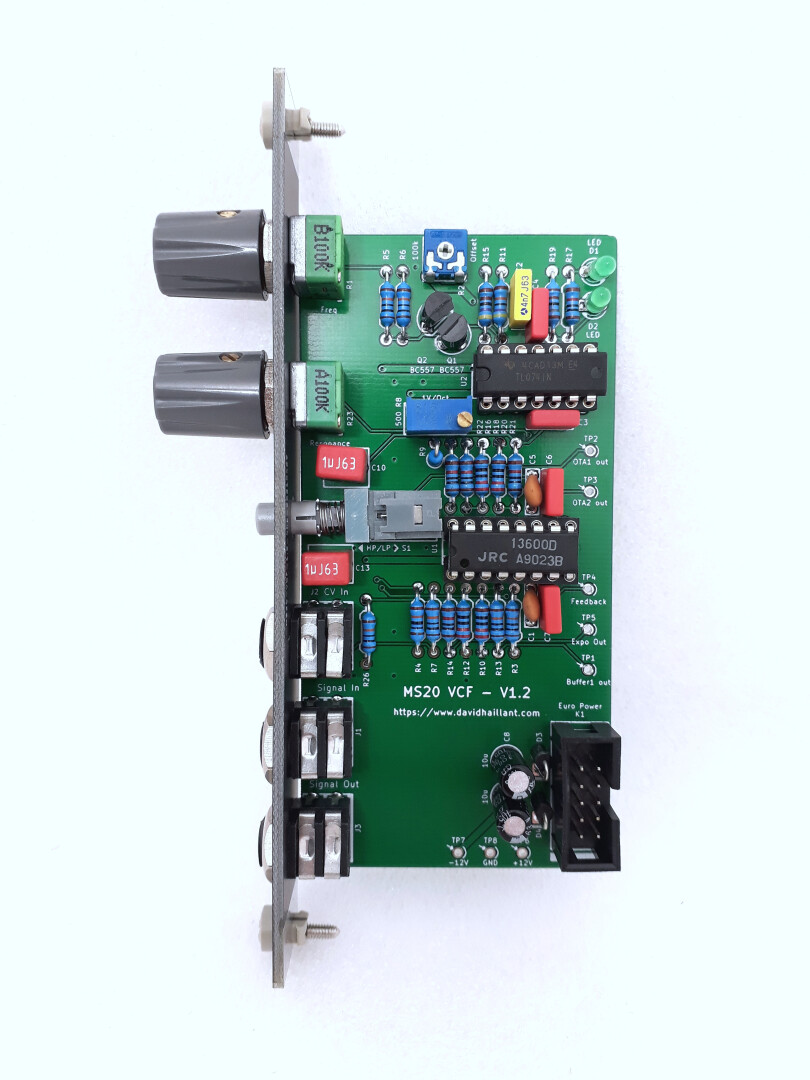 Documentation
Attention! This project is rather old and needs some adjustments!
External links
Other VCF based on the MS-20 filter: