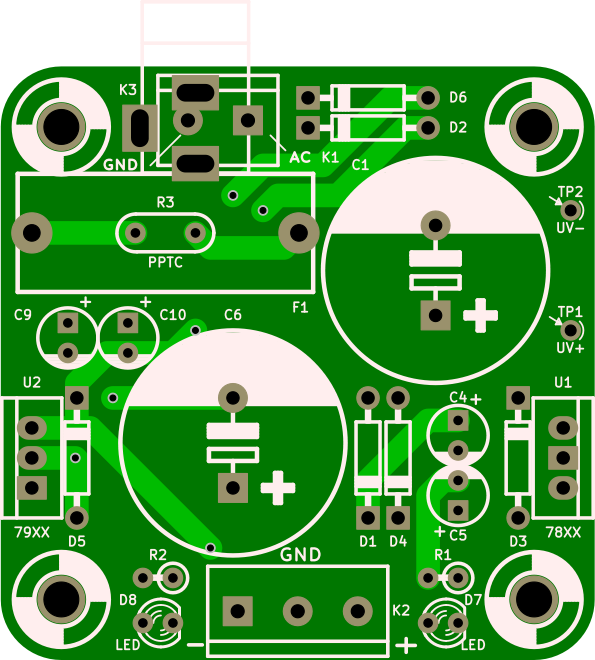 I made an update on my MDPS quite a few months ago but did not update the blog accordingly…
Here are the modifications and additions for the version 2.2 :

LED for the negative rail doesn't need to be put backward anymore. I modified the copper traces in order to match the silkscreen.
New BOM and assembly documentation, in PDF (check below)
Summary
MDPS is a low power, low cost, linear solution for small synths. It's easy to use, easy to assemble, does not require to deal with mains voltages. It's mostly designed to replace batteries.
Able to deliver a negative and a positive voltage with a common ground ("split" or "symetric" or "dual" supply), it's generally perfect for any circuit involving op amps.
The MDPS needs an AC to AC plug pack ("wall wart"). It cannot work with AC to DC models.
The voltages depend on the regulators. So, modifying the output values is as simple as replacing the regulators by suitable versions. Values range from +5/-5 volts up to +15/-15 volts. Common values are 5, 8, 9, 10, 12 and 15 volts.
The AC input need to be higher to the DC output rail. For example, feed your MDPS with 15 volts AC if you want +12/-12 volts on output. Sometimes, lower input values are ok, but less current can be drawn.

Please have a look at the simulation!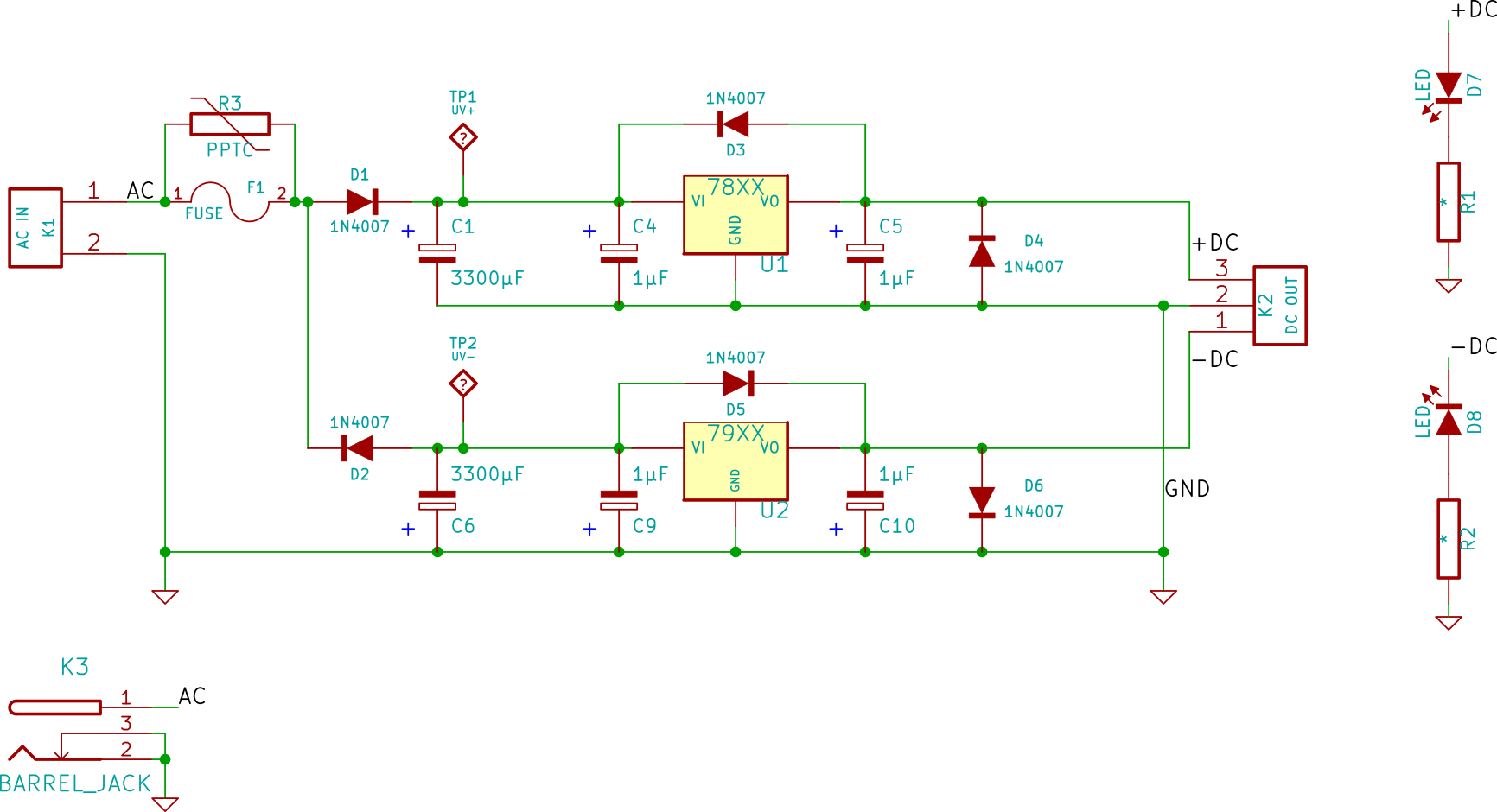 R1 and R2 values depend on the output voltages and LEDs consumptions. Usually a value between 1k and 2.7k is correct. Use Ohm's law and LEDs technical details to determine the required values. Lower R : higher LED's current consumption.
Downloads