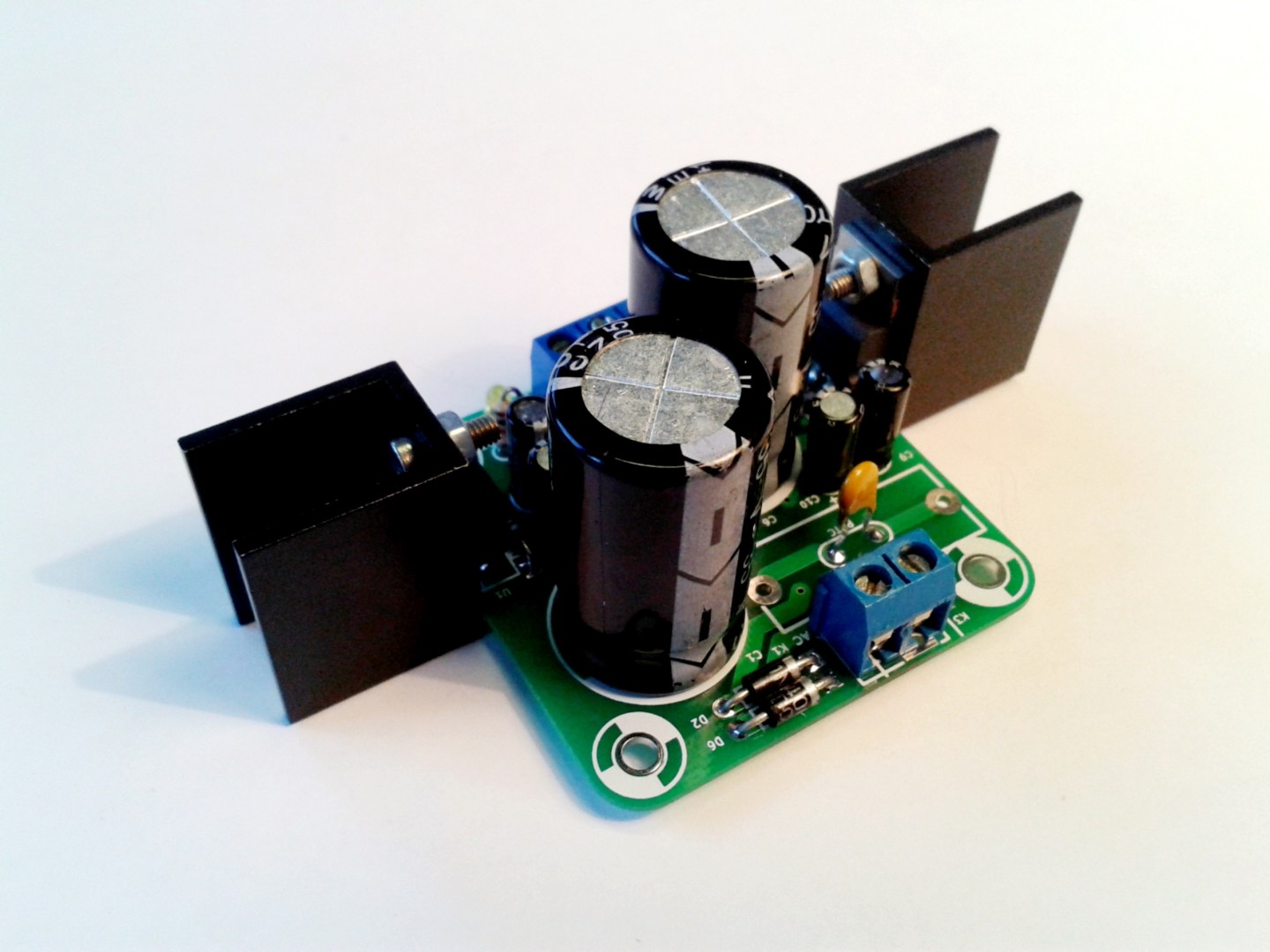 Here comes the next 2015 circuit update: Mini Dual Power Supply version 2.1!

In this new version, I focused my attention on details as well as on a completely new layout.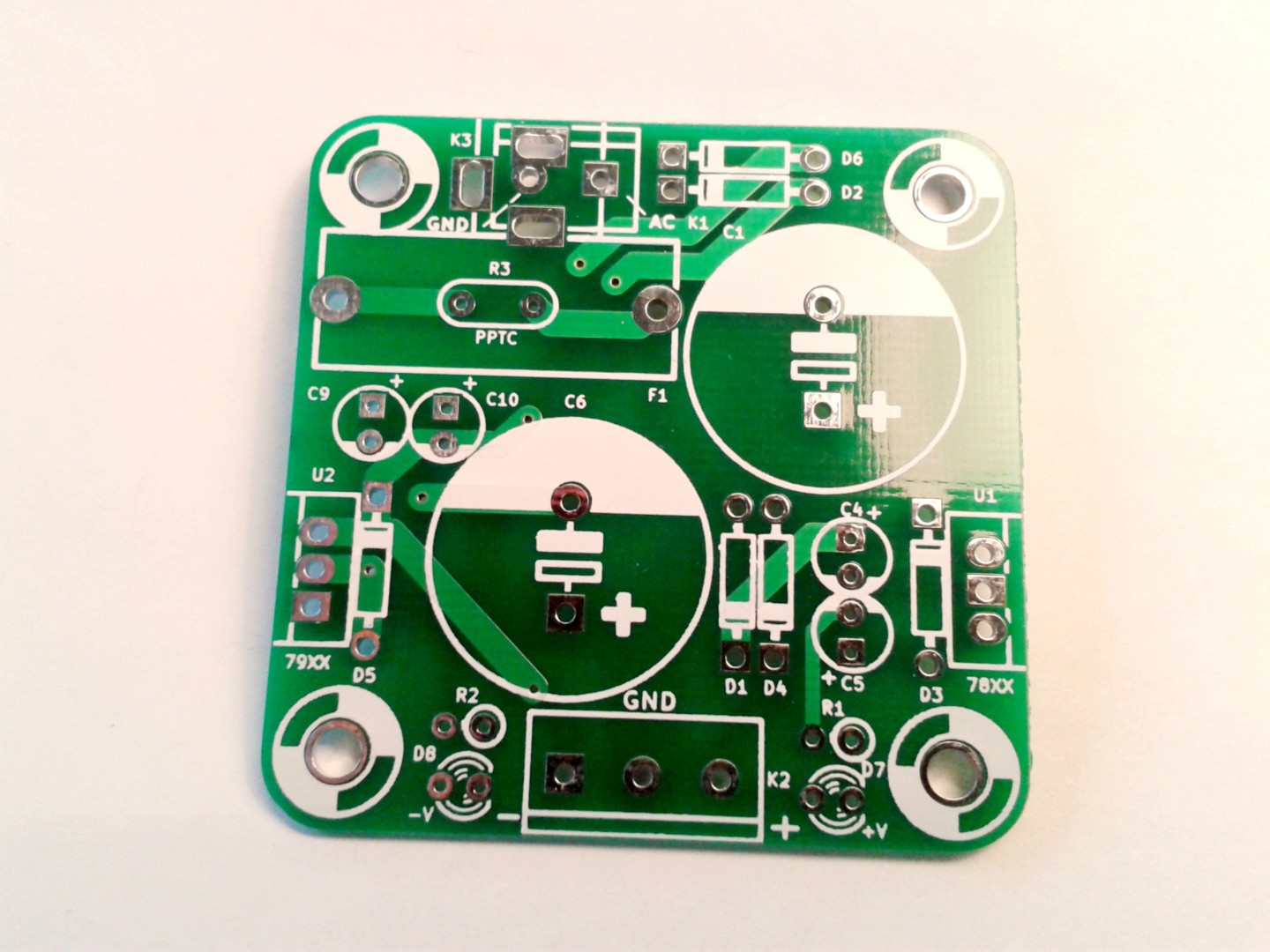 Details are as follow:
Addition of 2 LEDs. On previous versions, there were two dummy load resistors as a convenience for testing without a load. Why don't put instead a LED? Dummy load resistors were wasting energy to pure heat. Now, you can visualize the 2 rails being powered.
New module silkscreens for better readability.
And PTC instead of standard fuse as an option. PTC allows you to stress your power supply without worrying about blowing the fuse. Let the PTC cool down and try again!
The new layout will allow you now to input AC current on one side and get your dual DC current output on the opposite side. Moreover, the regulators are now on opposite sides. This way, no risk anymore to shortcut the two heat sinks!
Bill Of Material:
An AC/AC adapter or a simple transformer (single secondary/ 2 wires). Do not use a DC plug pack.
1 x LM78xx (eg. 7812 for +12V) (U1)
1 x LM79xx (eg. 7912 for -12V) (U2)
2 x 1/4 Watt 5% 2,7K resistors (R1, R2)
new: 2 x low current LEDs (D7, D8)
6 x 1N4007 diodes (D1, D2, D3, D4, D5, D6)
2 x 3300uF 35V capacitors or bigger (C1, C6)
4 x 1µF capacitors (C4, C5, C9, C10)
1 x fuse, fuse holder, connectors, etc.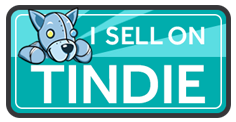 As always, you can purchase my surplus stock in the "Shop" page.
Schematic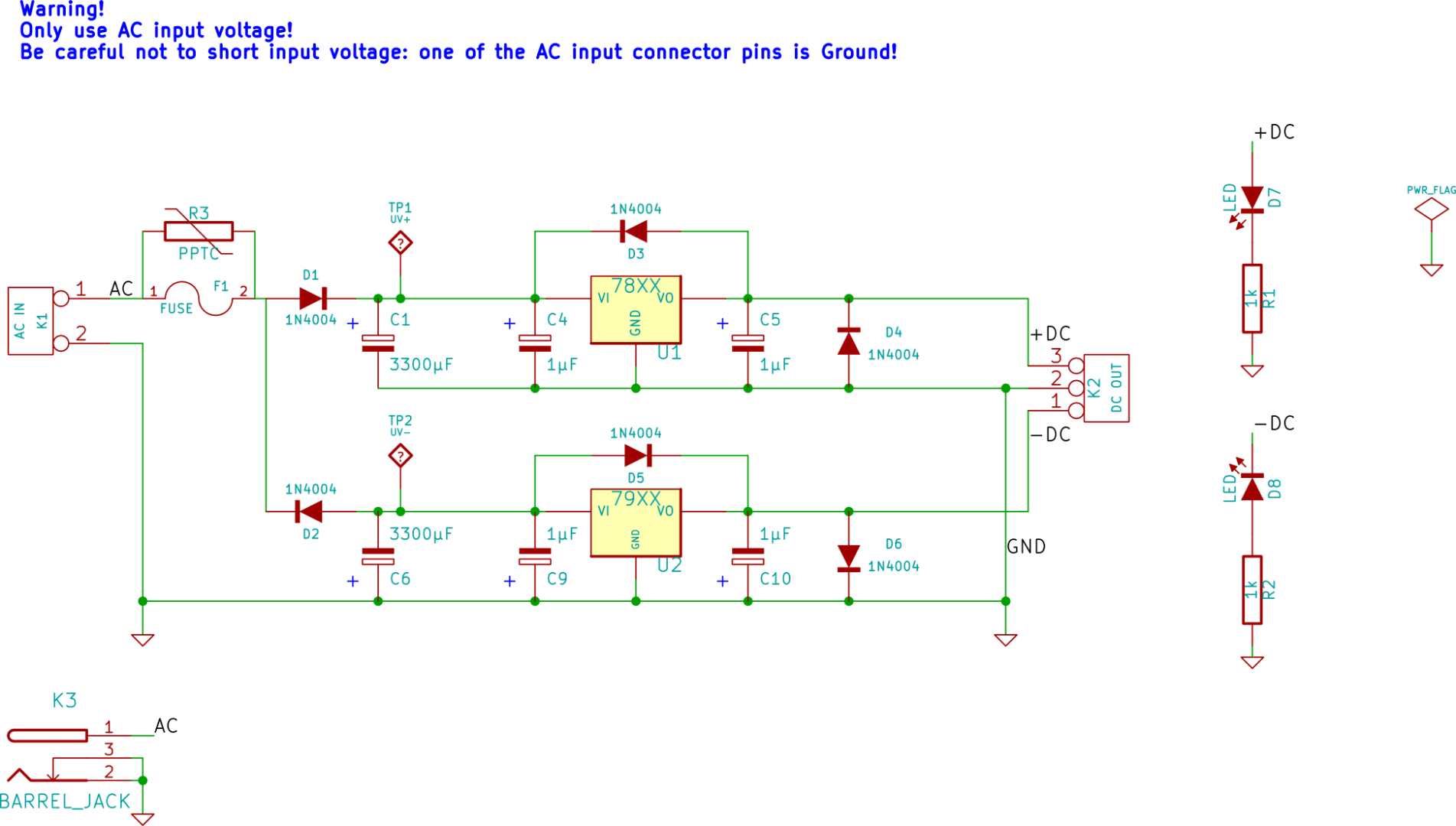 More pictures, layout and dimensions