This is an updated version of my SMT conversion of MFOS SoundLab MiniSynth!

There's an updated version available. Please, check the latest informations here.
I corrected all the small quirks I previously made. And I replaced a lot of the remaining THT components by SMT ones.
This version works very well Out Of The Box (and after a couple hours of soldering of course).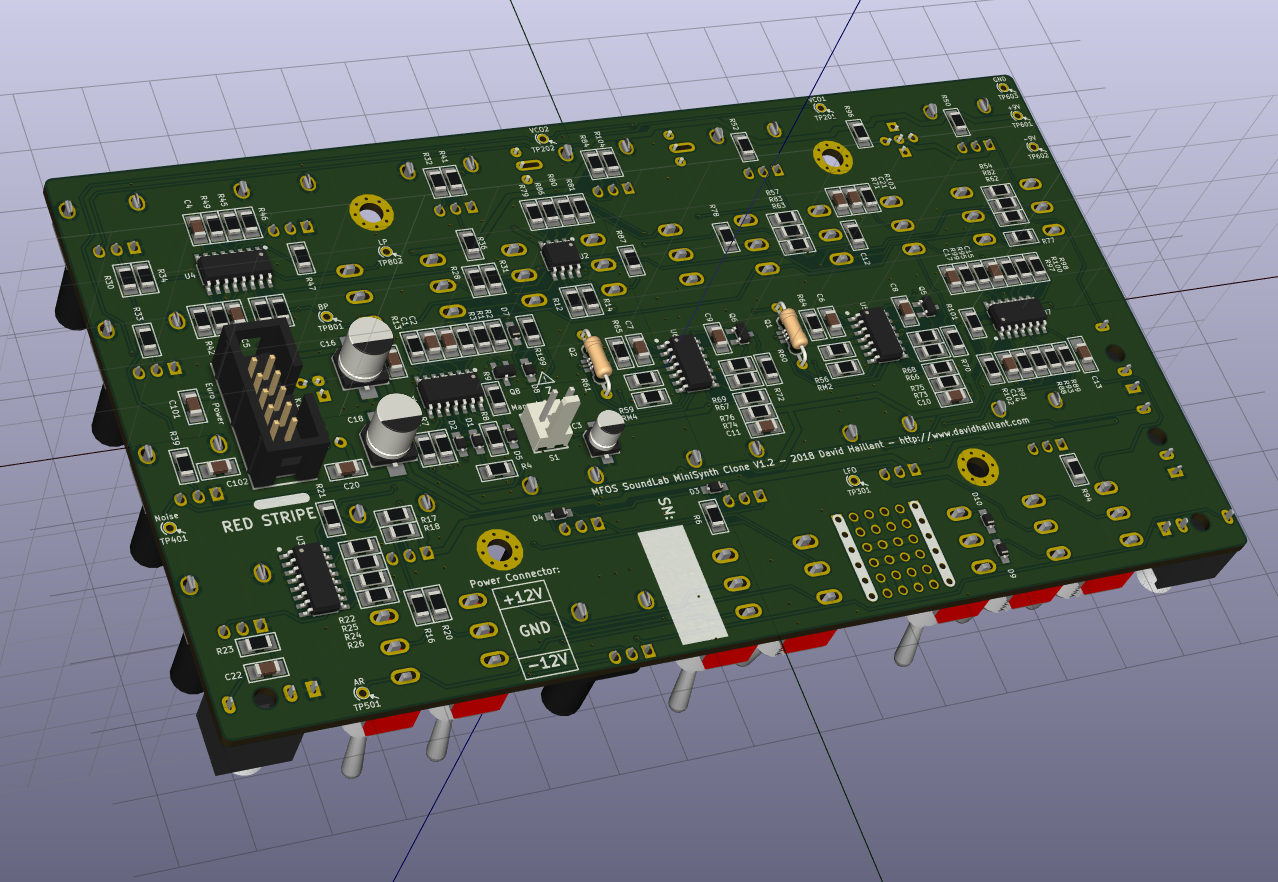 And I'm doing some laser tests: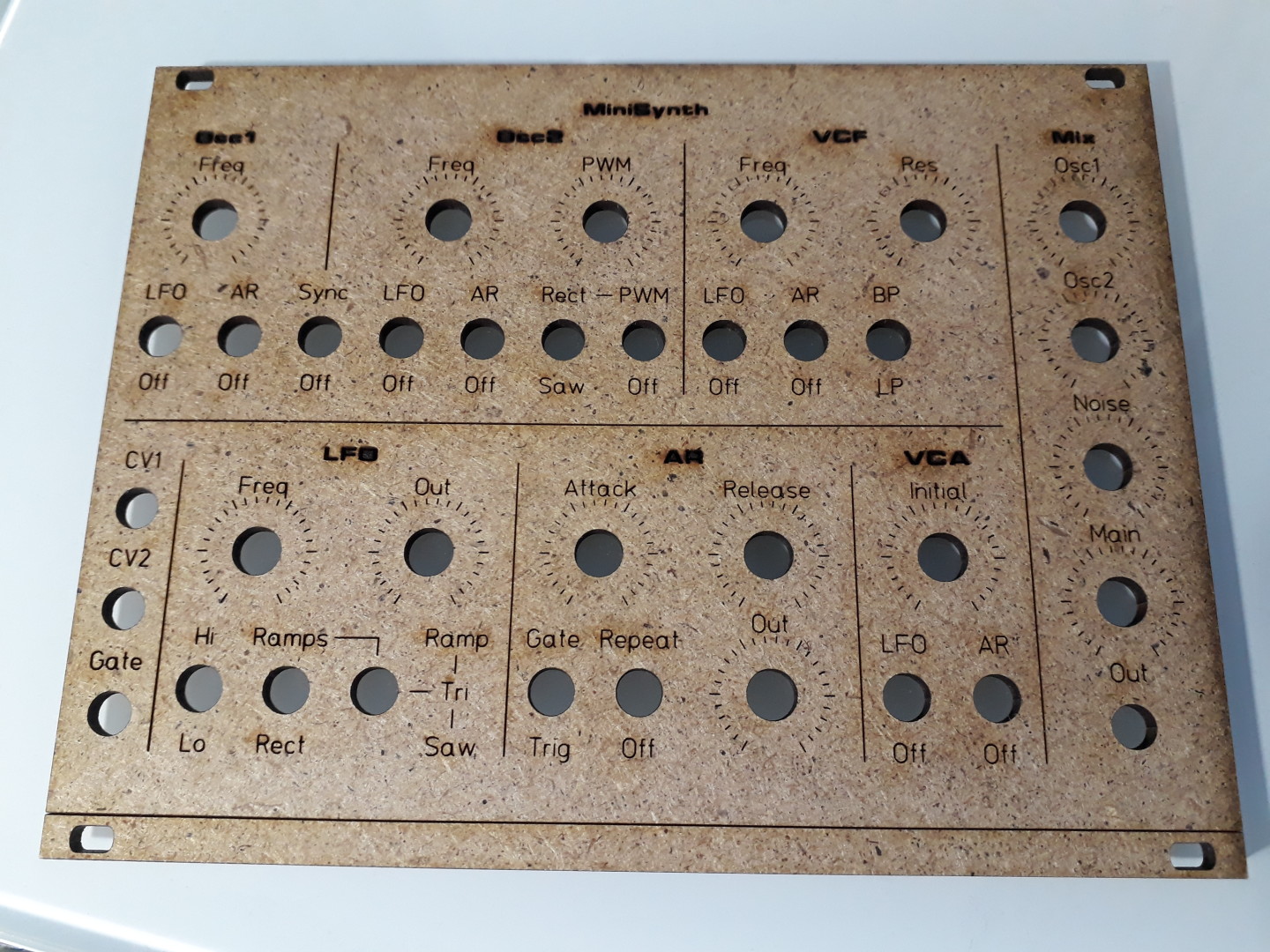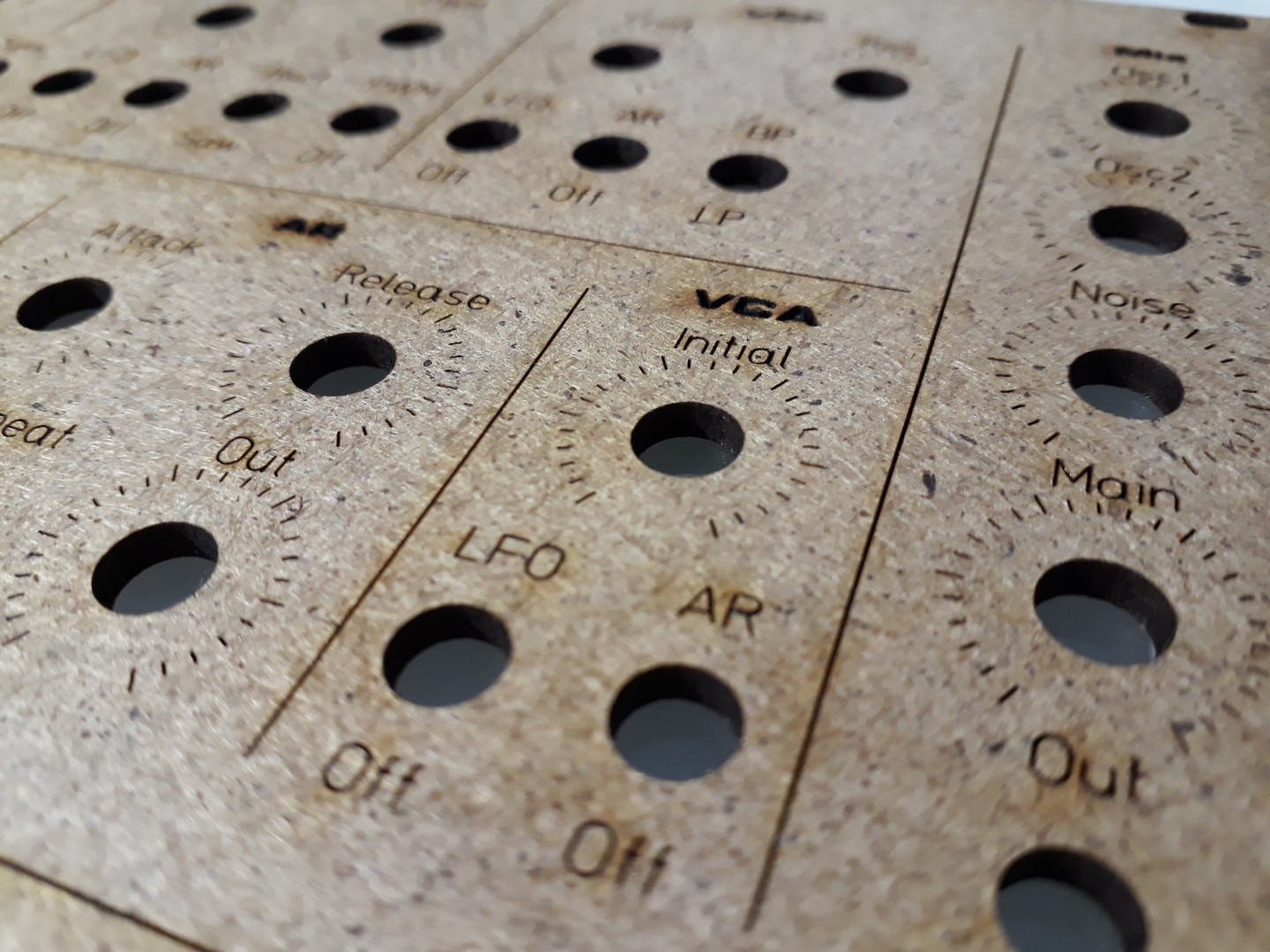 More informations to come!