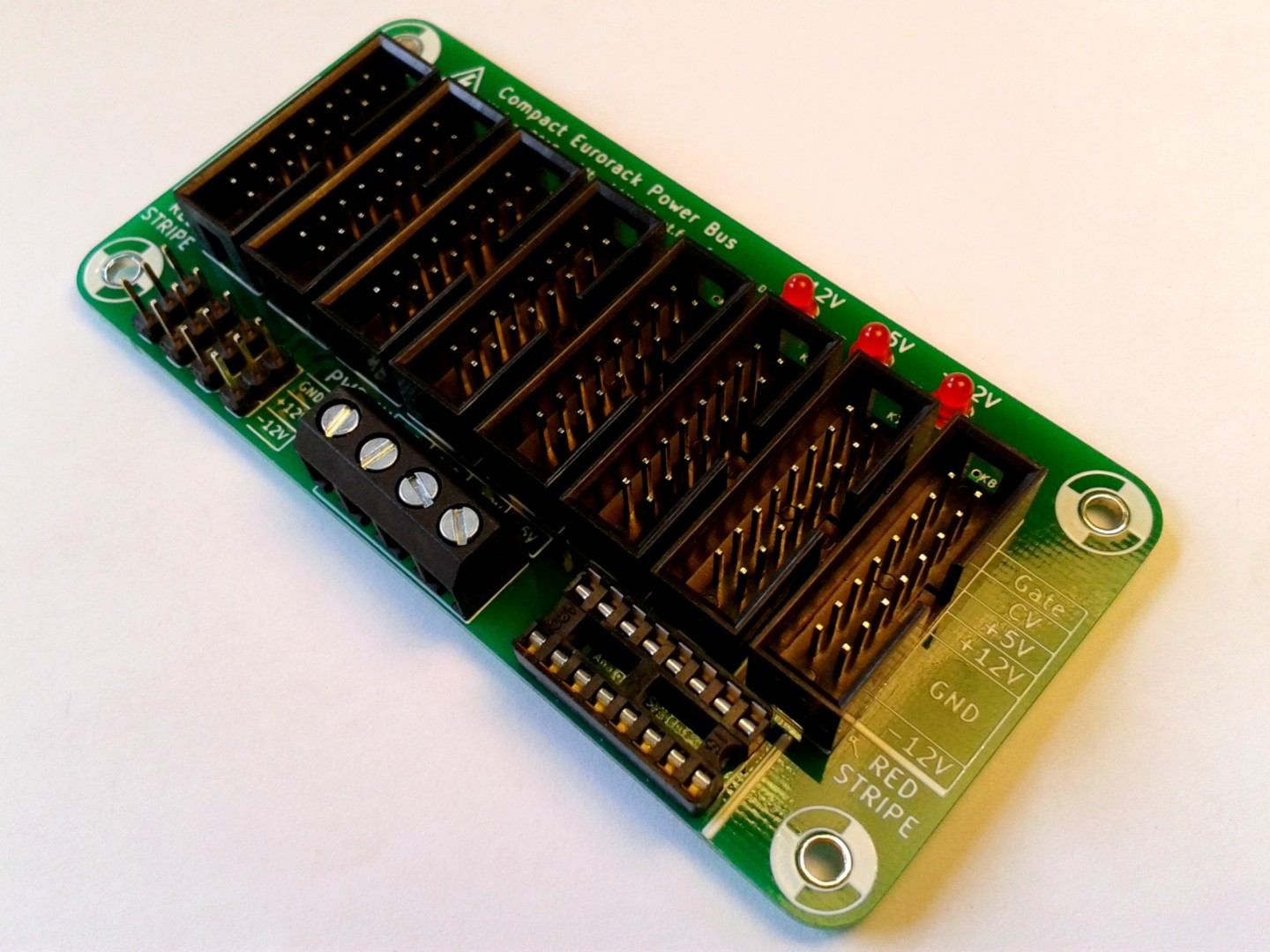 It is time for an update of the Compact Eurorack Power Bus! This is version 1.1!
So what's new?
I removed the CV and Gate buses "matrix" system. In version 1.0, each CV and Gate signal was separated and if you wanted to link them, there was a 2×8 pin header to manually interconnect them.
Now, all CV and all Gate signal are already interconnected.
I added 4 connectors for the "1U" tile modules. I recommend to solder them only if you need them, as voltage rails are exposed.
I also added one Analogue Systems DIL-16 power connector. No need then to use an adapter.
The power input connector is now one simple 4-pin screw terminal block instead of the previous two blocks.
The 3 LEDs are now located on top of the circuit for an easier visualization.
And finally, all the passive components have been moved to the bottom side of the PCB and are now all SMD parts.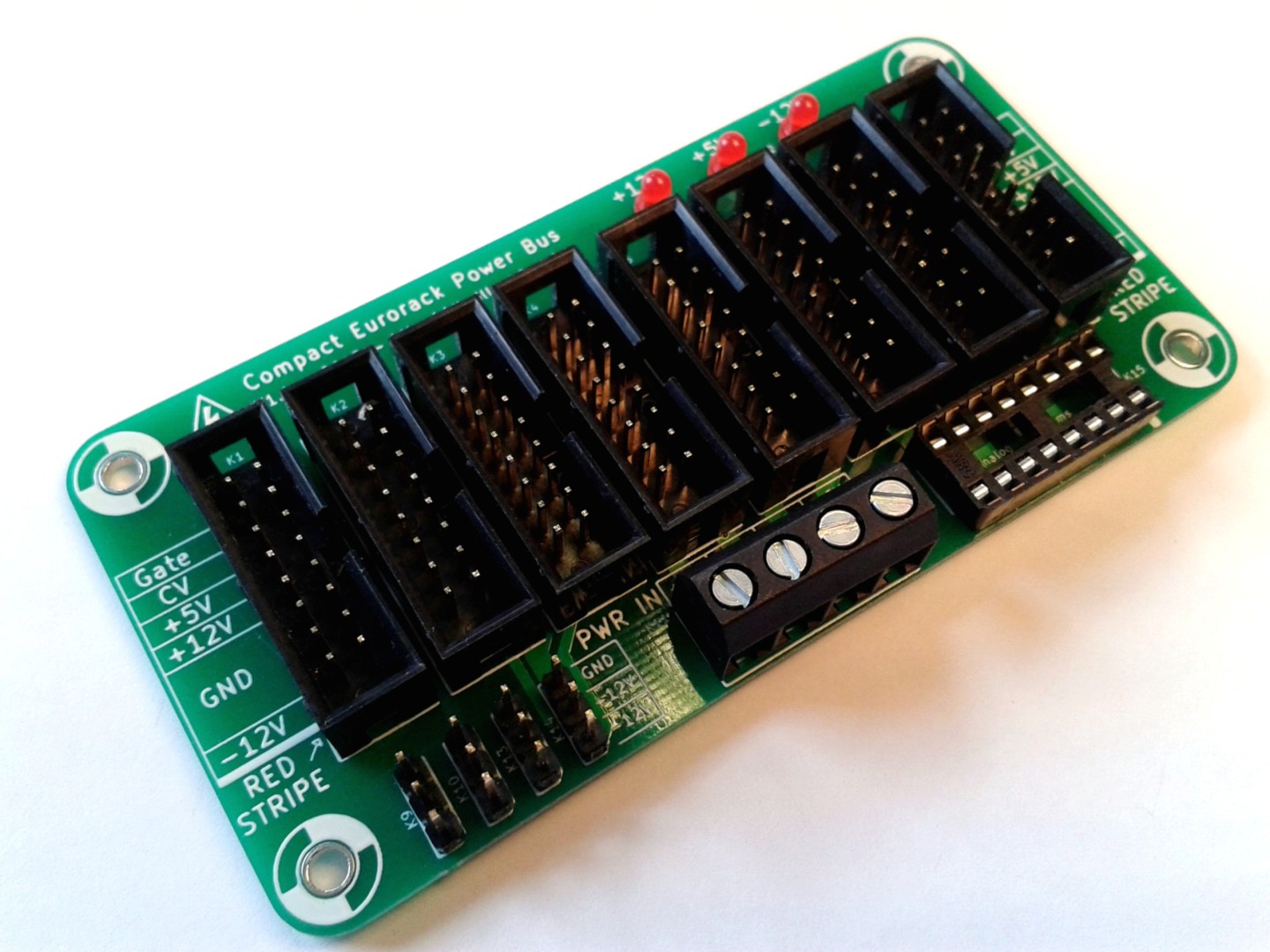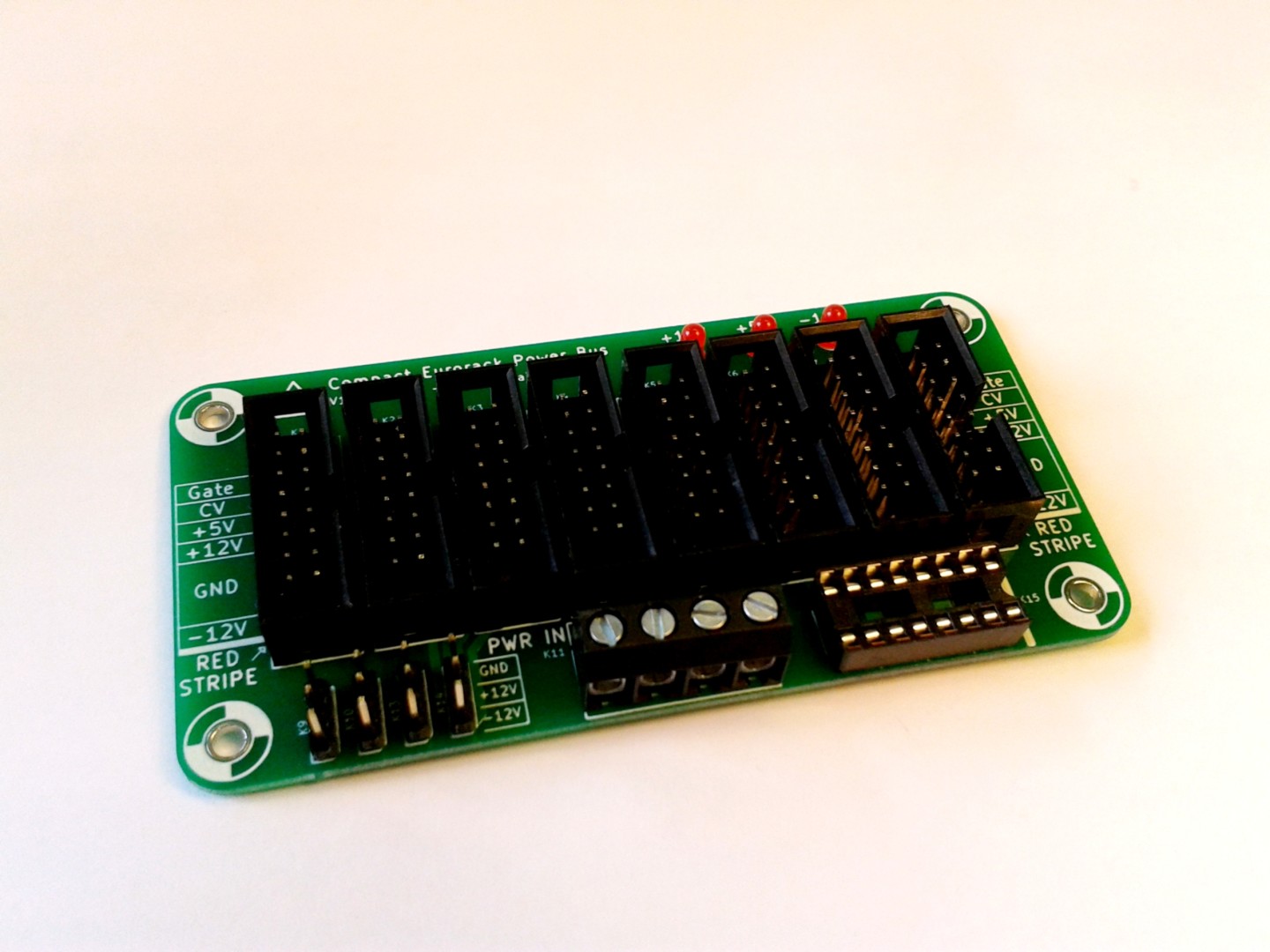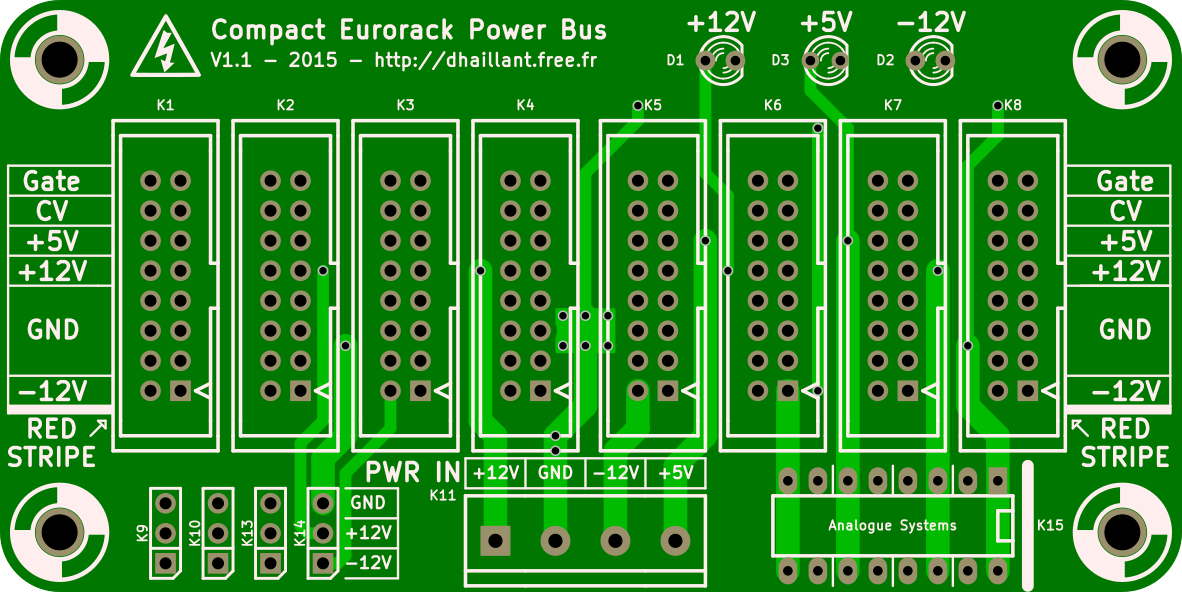 Downloads
Links