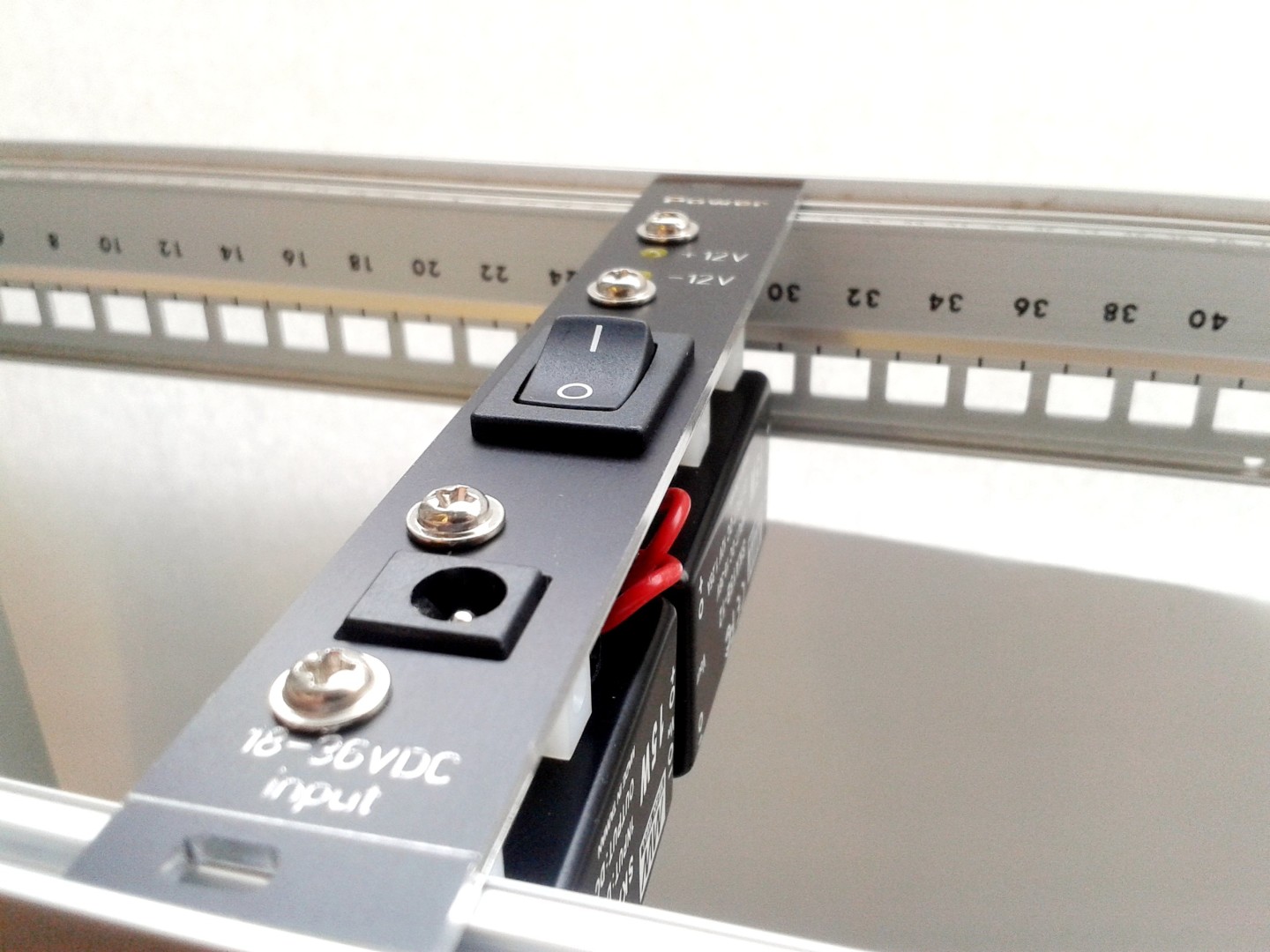 The SMPS (Switched Mode Power Supply) is a Eurorack, panel mounted, PSU project.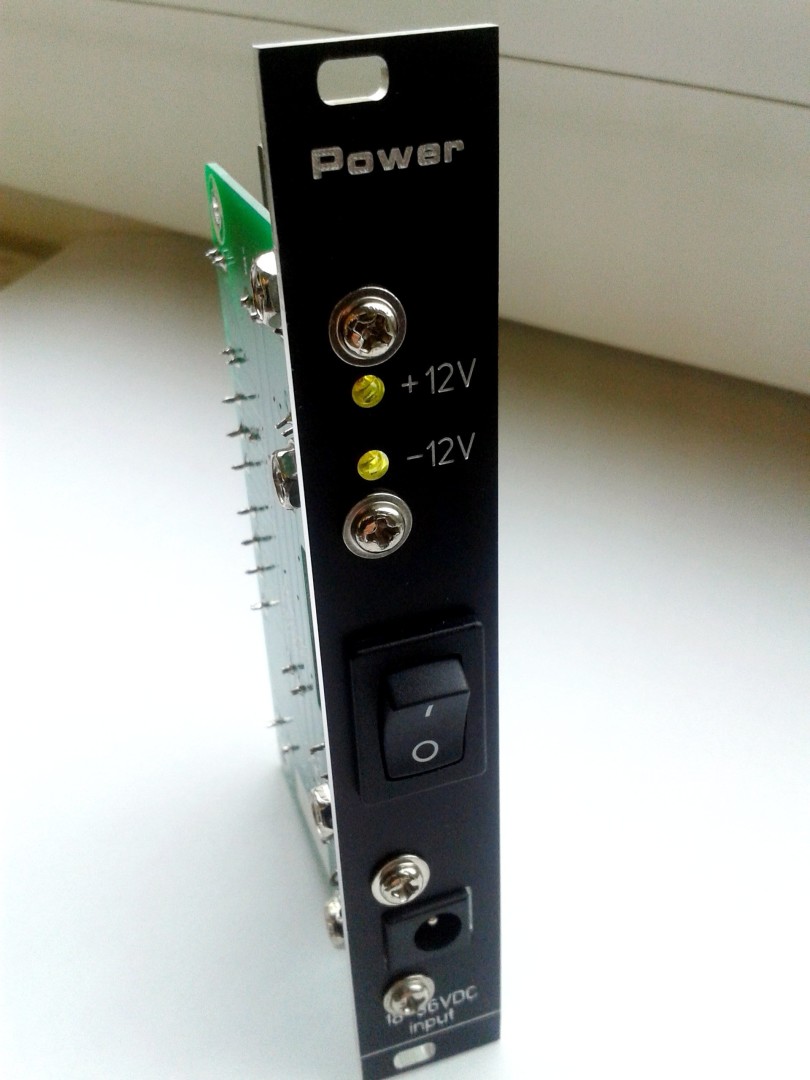 The caracteristics are as follow:
Input: 18 to 36 Volts DC (any Laptop style adapter) @ 2 Amps.
Output: +12/-12 Volts DC @ 1.25 Amps per channel.
Eurorack format, 4 HP wide, 52mm deep (without rear connections).
The PSU employs two 15 Watts Mean Well modules. Output noise is 60mVp-p at 150kHz minimum, so, it shouldn't be a problem at all for audio purpose.
Actually, for 12V output, it represents only 0.5% ripple at 150kHz. With good decoupling, it should be eliminated in the end.
It's a very "cool" solution (it's actually cooler than any linear solution for the same power) for your Eurorack skiff. It's lightweight, robust, efficient…
The only drawback, for now, is the price. Aluminium panels and Mean Well modules are expensive.
I still need to realise more full load, burn in, and real life tests.