The Simple LFO is a… simple LFO module for your Eurorack system.
Two waveforms available: Triangle and Square wave. Configurable amplitude and Low/Hi range switch.
It's easy to build, easy to understand and maintain. Only easy-to-find through hole components.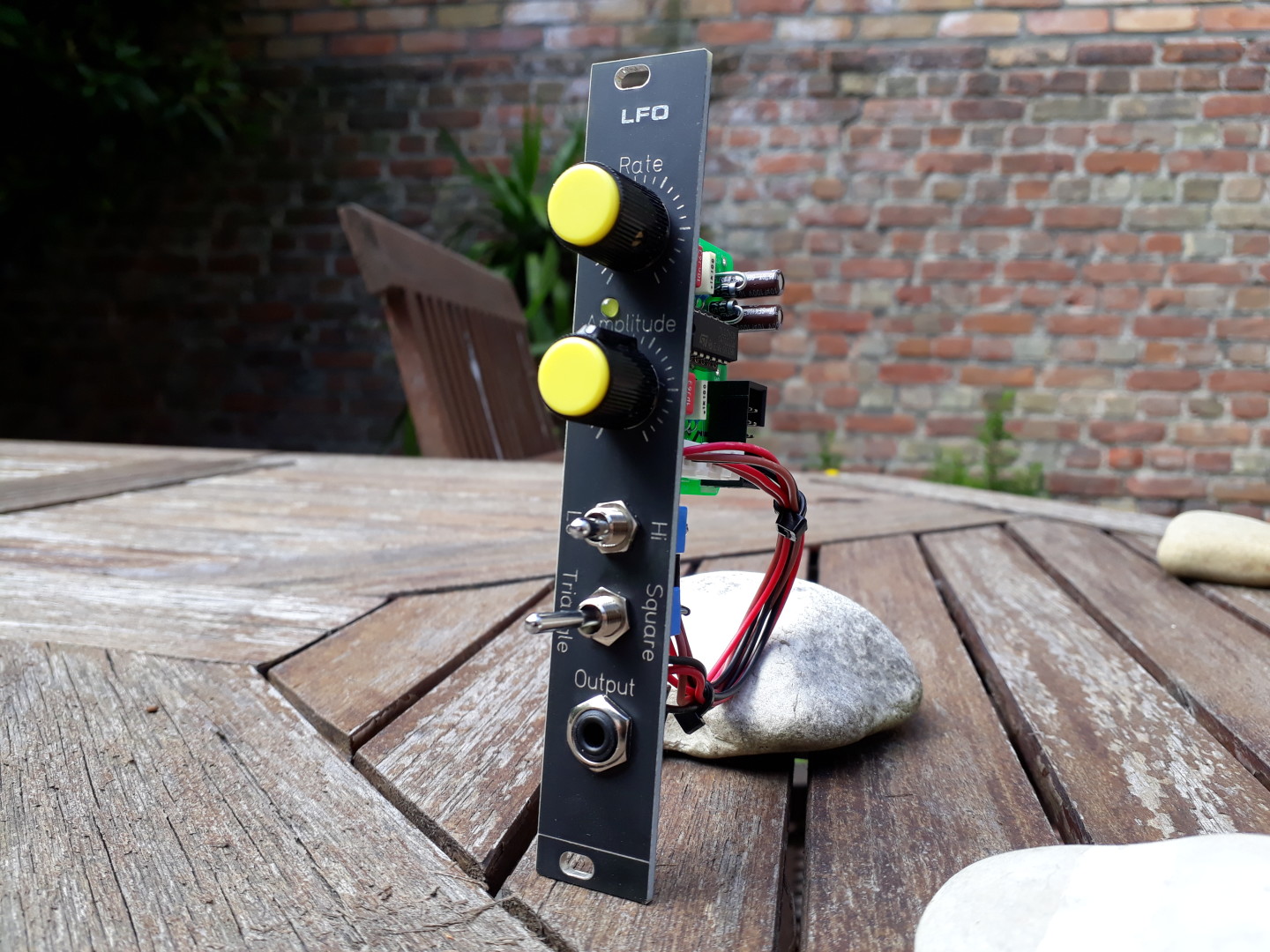 Revisions
V1.4:
Corrected an inversion in the LED circuitry, which prevented the LED to lit as expected.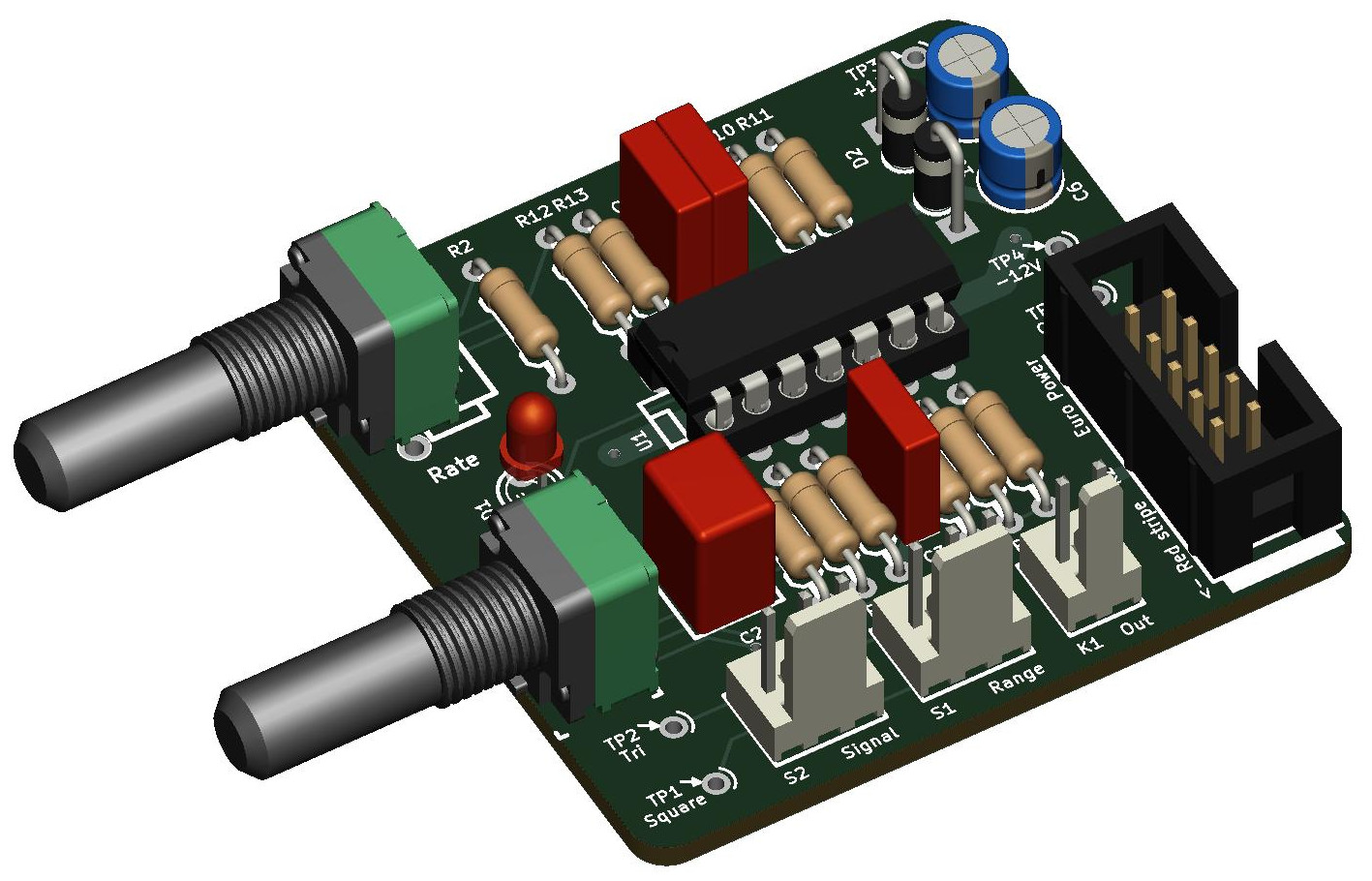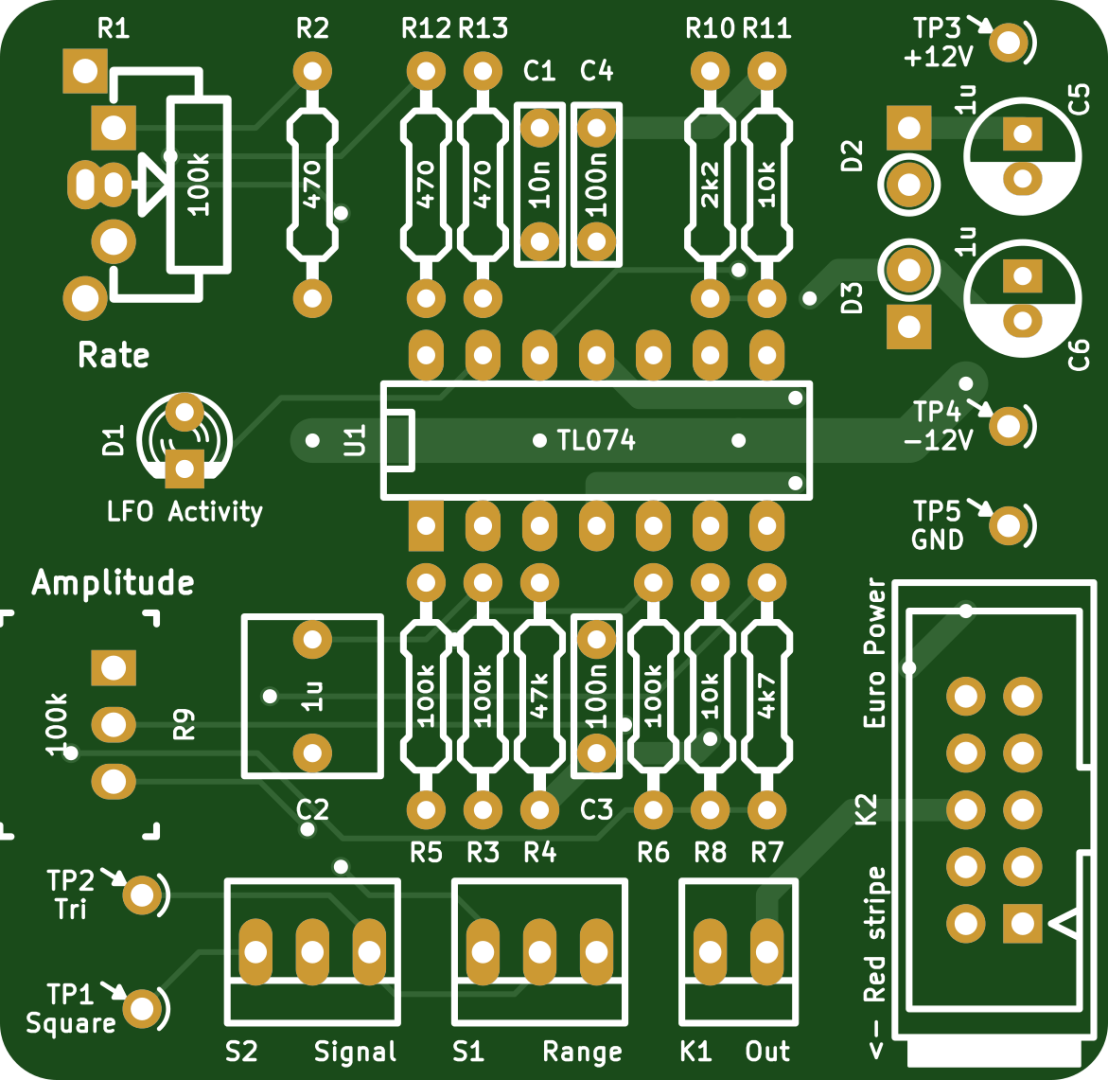 Simple LFO is available on Tindie!
Documentation