The Simple LFO is a… simple LFO module for your Eurorack system.
Two waveforms available: Triangle and Square wave. Configurable amplitude and Low/High range switch.
It's easy to build, easy to understand and maintain. Only easy-to-find through hole components.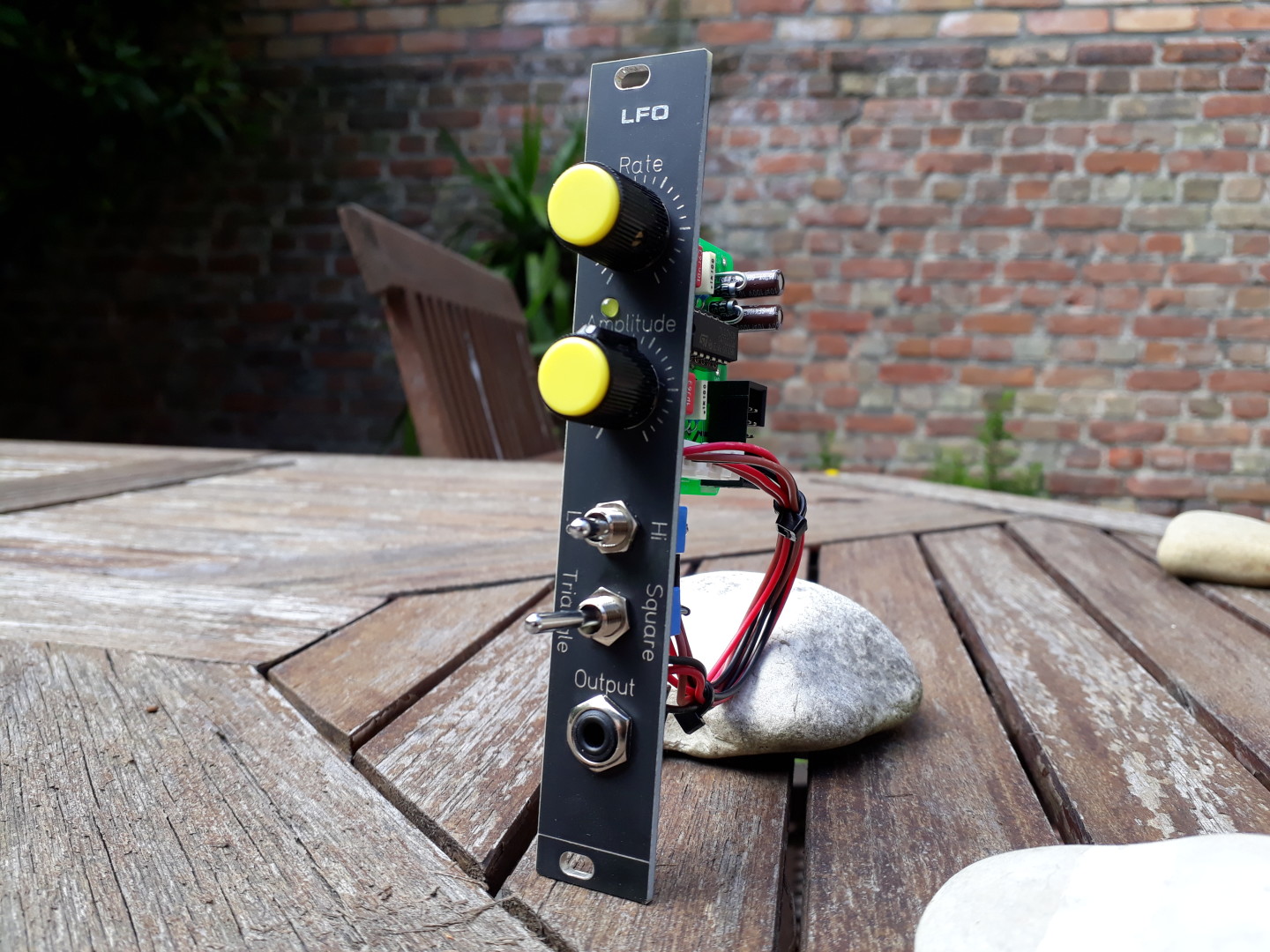 Revisions
V1.4:
Corrected an inversion in the LED circuitry, which prevented the LED to lit as expected.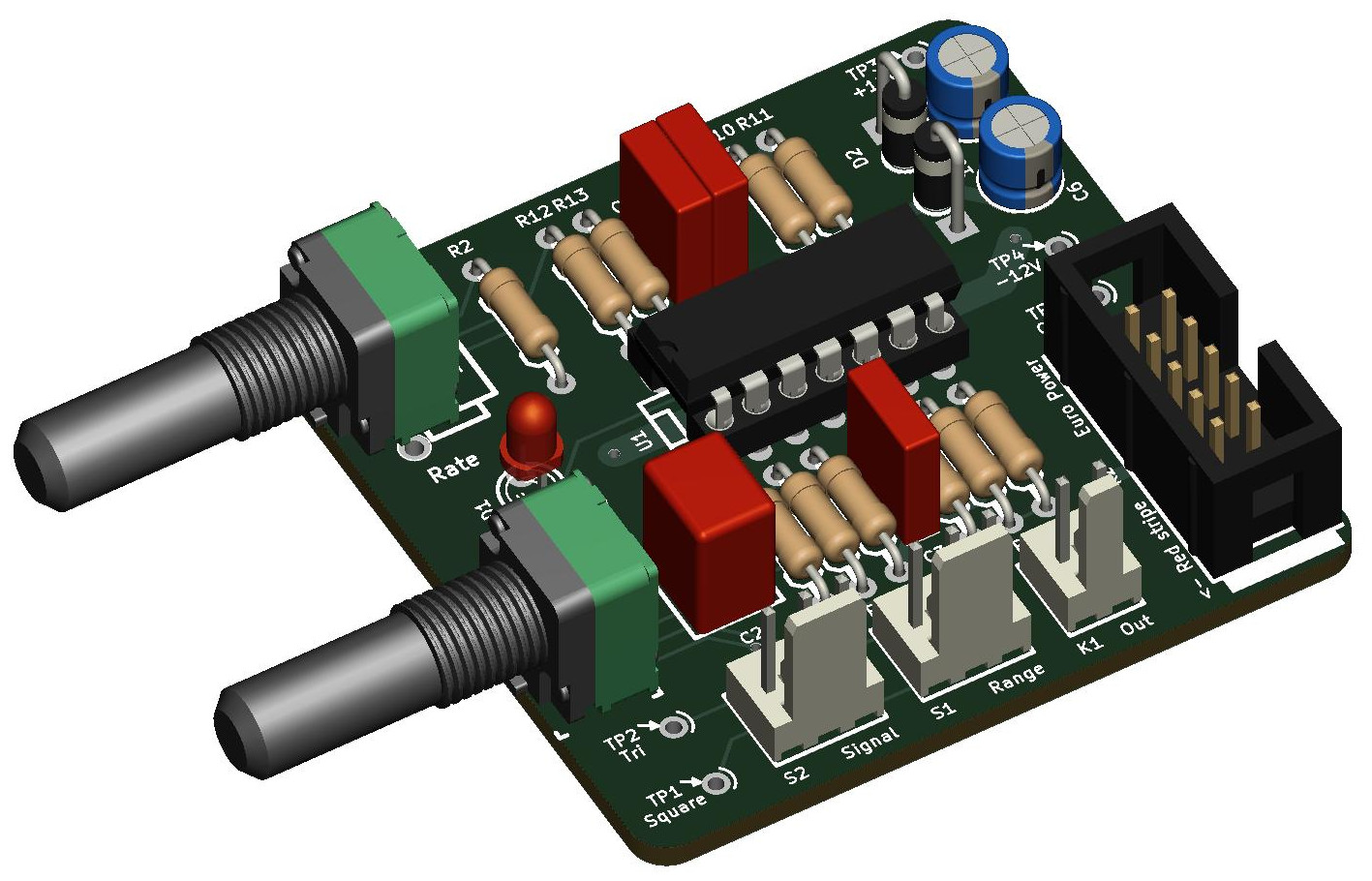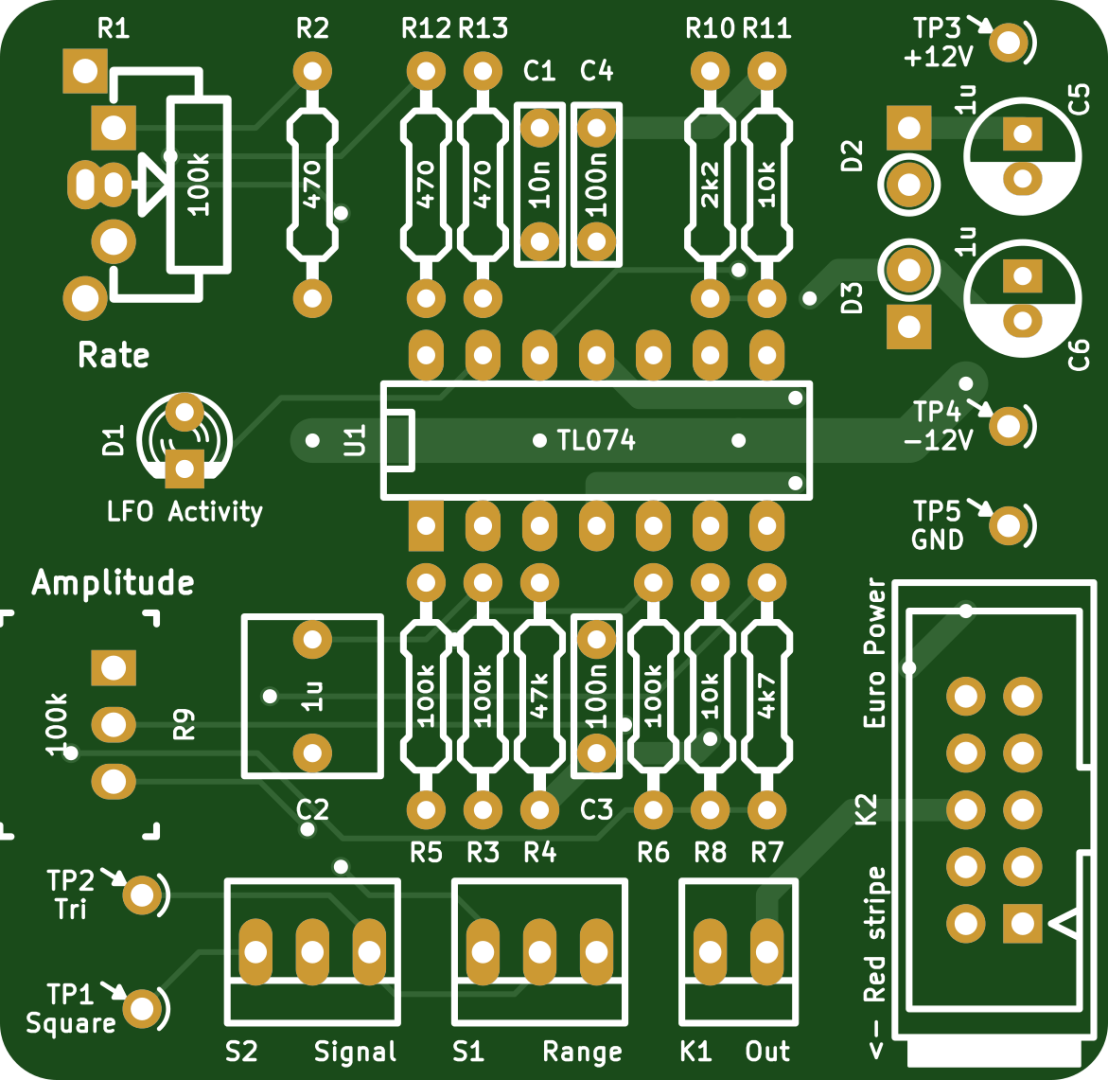 Simple LFO is available on Tindie!
About the BOM
Many component values are not critical in the Simple LFO. It's a robust circuit which can tolerate many experiments and modifications of the values.
The 2 input capacitors C5 and C6 can have any value between 1µF and 100µF. A common value is 10µF. One important thing is the minimal operating voltage of C5 and C6: it mustn't go below 25V.
Power requirements
Documentation