After my first Compact Power Bus, I decided to go bigger and I designed a 14 connector Eurorack Power Bus.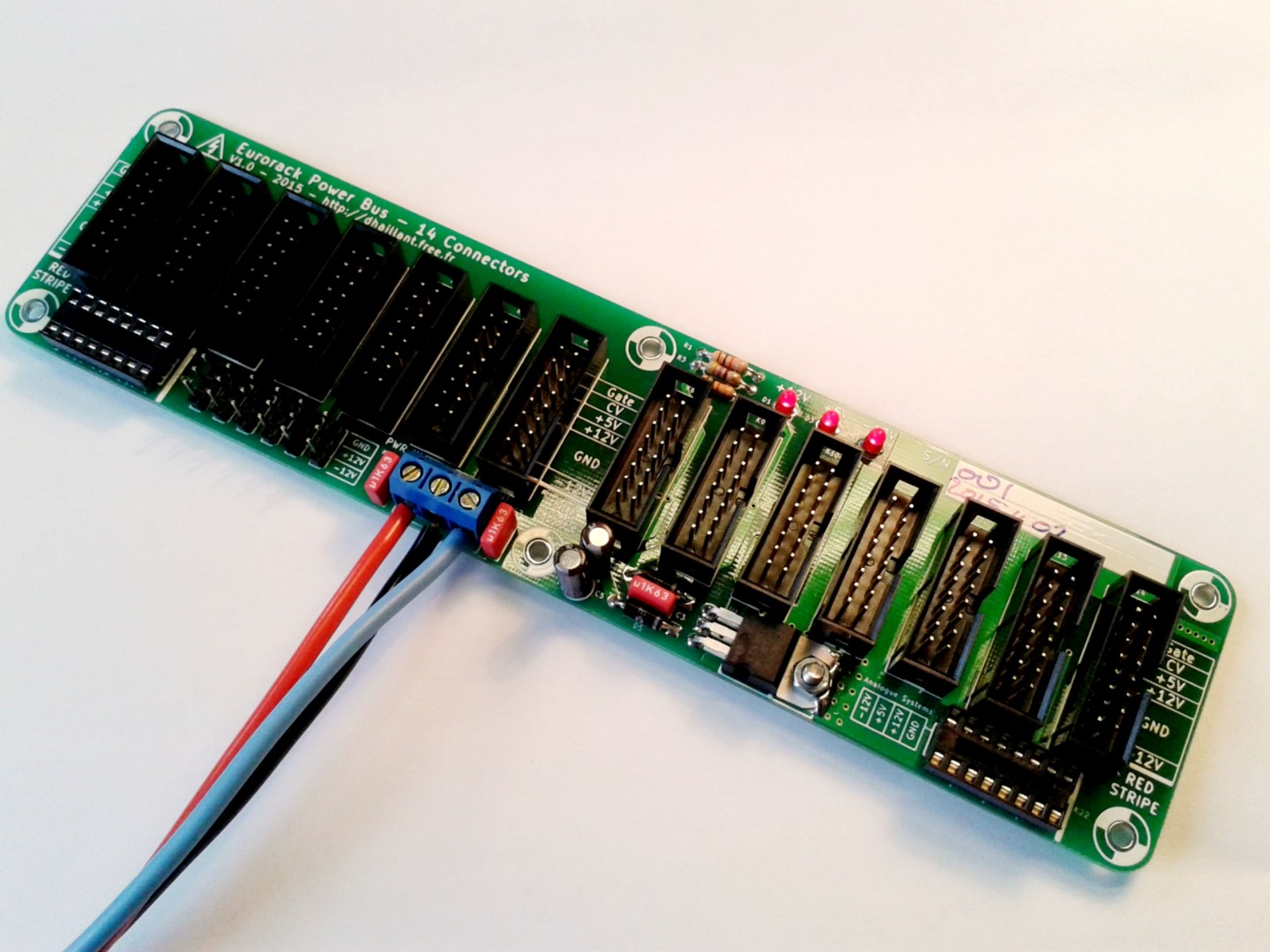 It's a useful power distribution board for Eurorack synths.
Place the Bus Board in the back of your Eurorack Skiff or your monster case and plug in it your modules.
There are even more than 14 connectors:
In addition to the 14 standard 16 pin Eurorack connectors, you will find 2 Analogue Systems connectors and six 3 pin "1U tile" connectors.
The +5 V rail is regulated on-board (using the +12 V rail, 1.5 A max).

The bus is 20 cm long, 5 cm wide (7.87″ x 1.97″).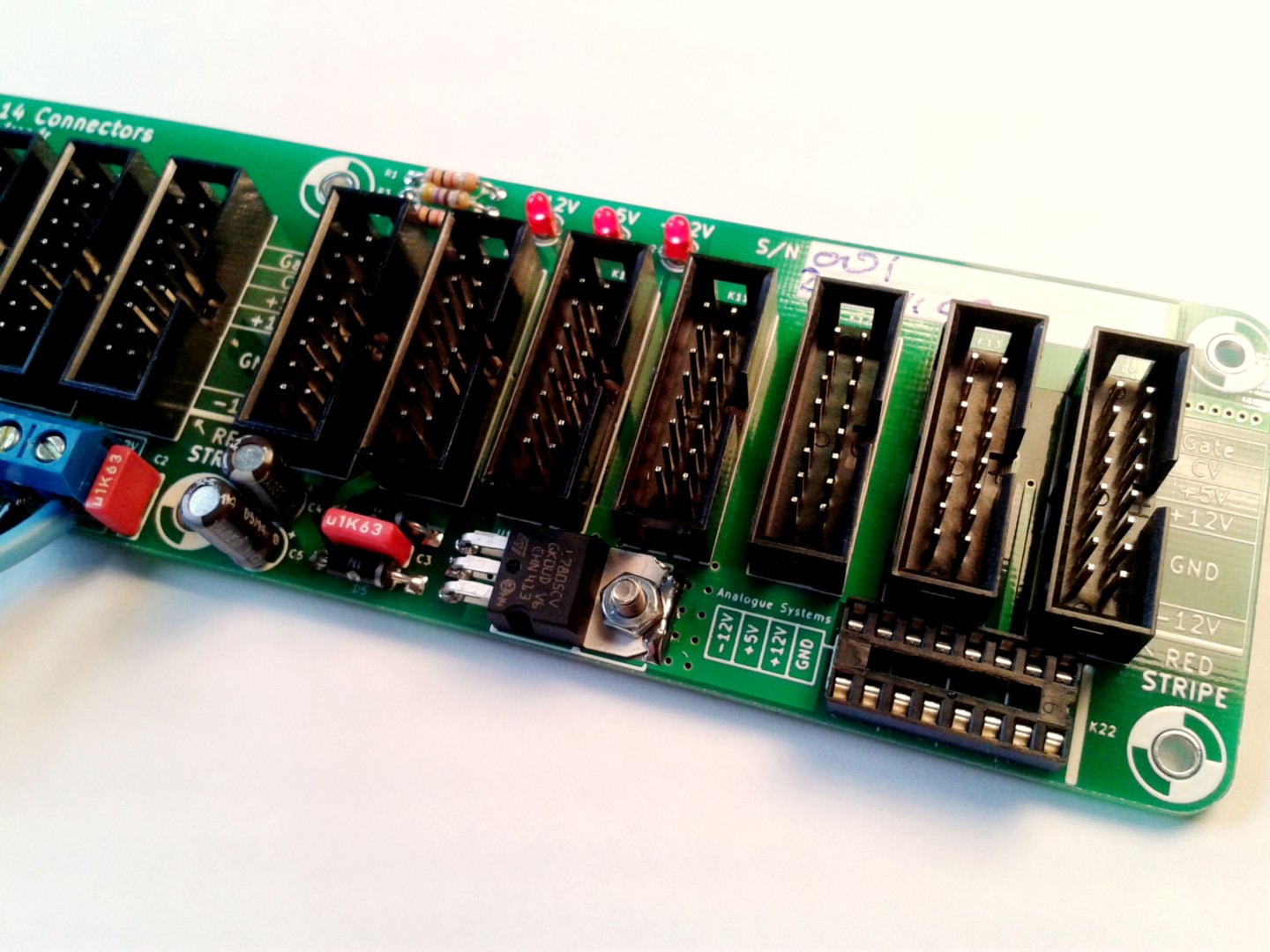 There are 3 LEDs for Voltage Rails visualization. Input is made by one Screw Terminal connector (recommended) or by Eurorack 16-pin connector (as in a chained bus topology).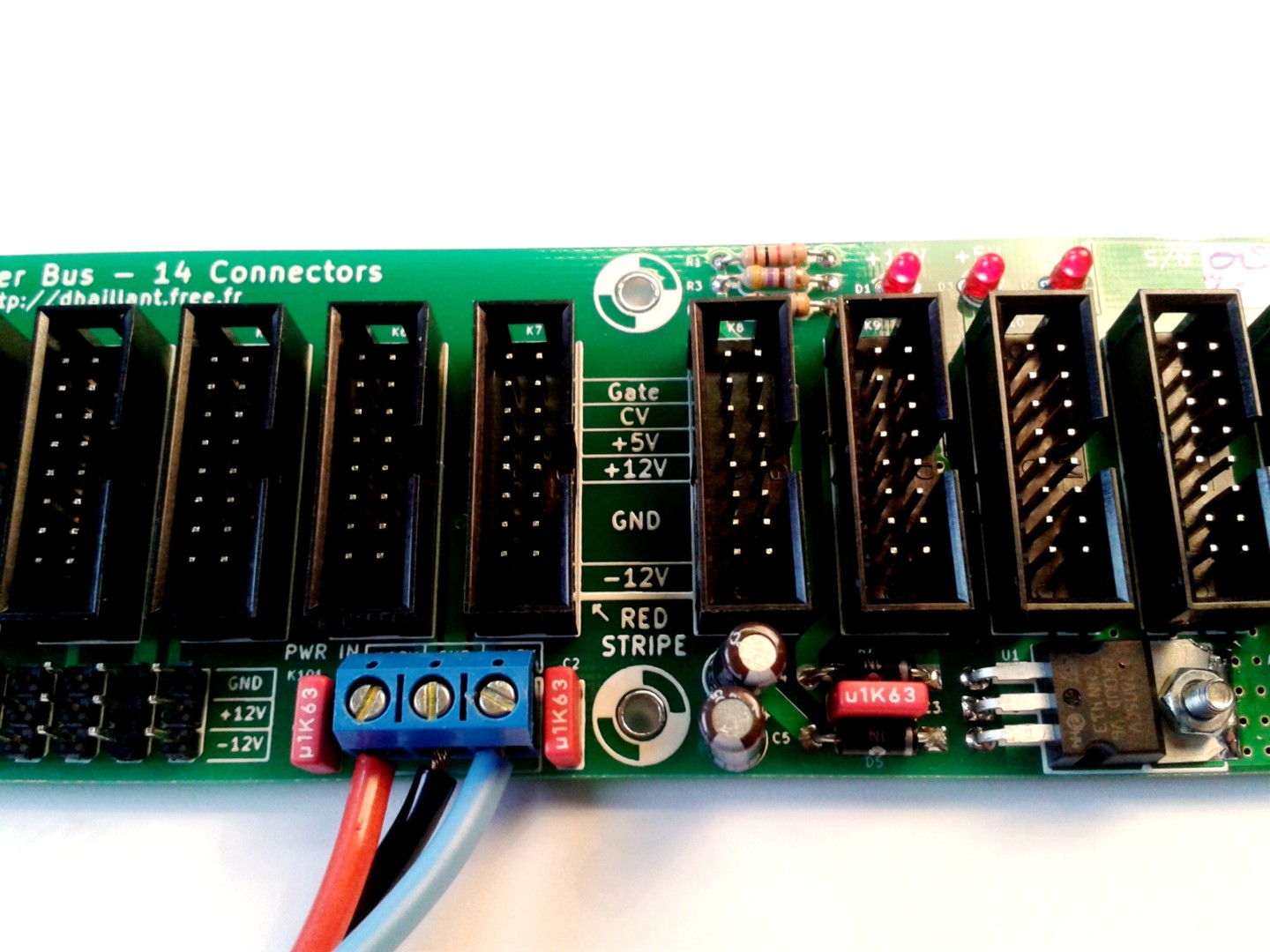 Screw Terminals are very versatile. You can connect easily any Power Supply to the Bus Board. You can replace it by any 5.08 mm pin pitch connector. Be careful to not over tighten screws: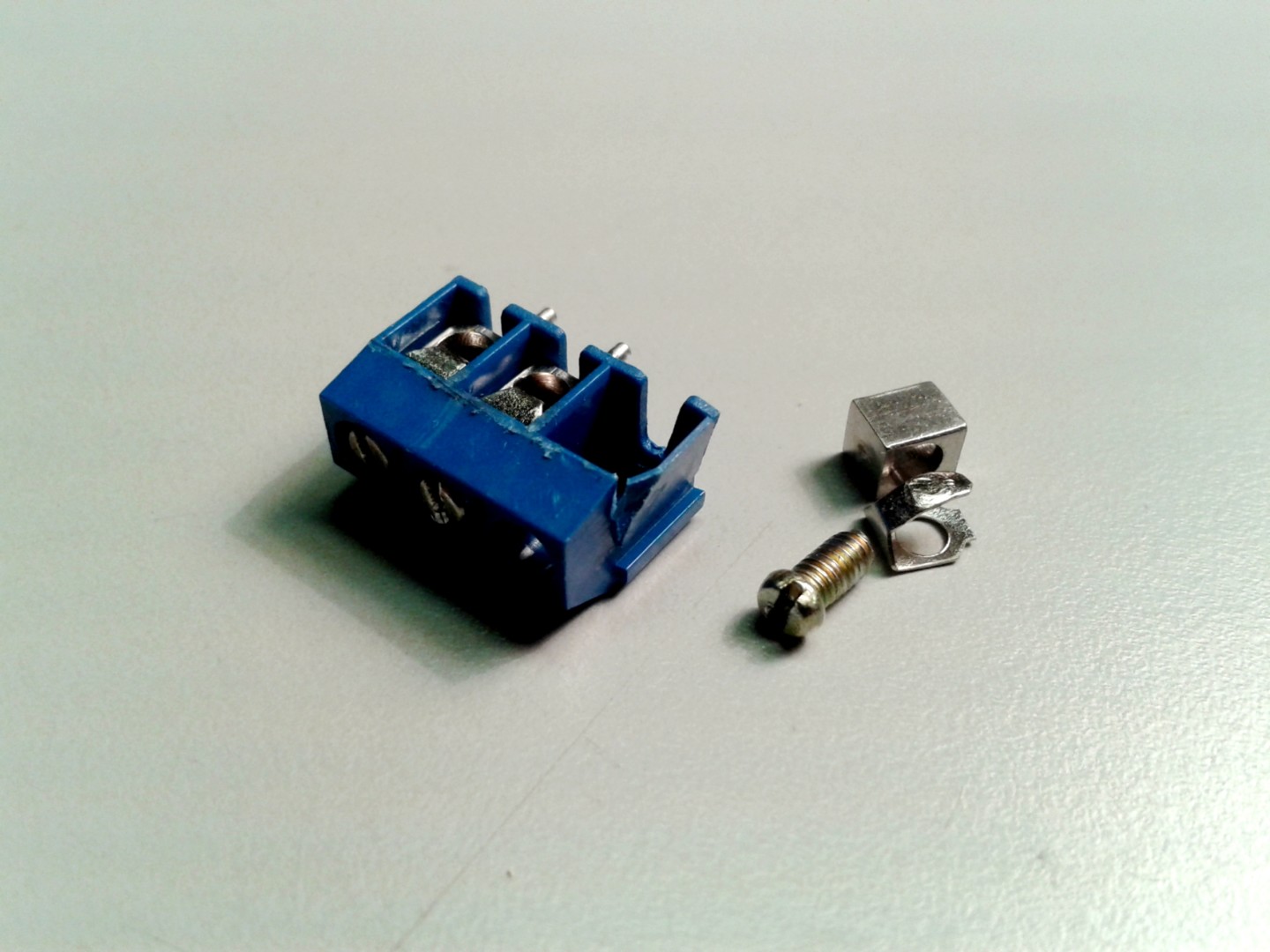 LEDs shows you if there's energy on the rails, and with the correct polarity. HE-10 Connectors are keyed: no more deadly reverse polarity plugging error! Even in the dark or deep into your case, don't fear to kill your module by reversing the connector. Don't fear to miss a pair of pins, which generally ends in a nasty firework too.
Less magic smoke, more music!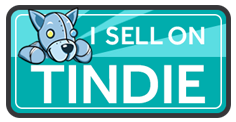 Downloads
14 connectors Eurorack Bus – Schematics
Euro Bus 5×20 – BOM & doc 20160121
Useful links