I released a new update of the Simple LFO, now in version 1.3.
The update is mostly about how the LED blinks.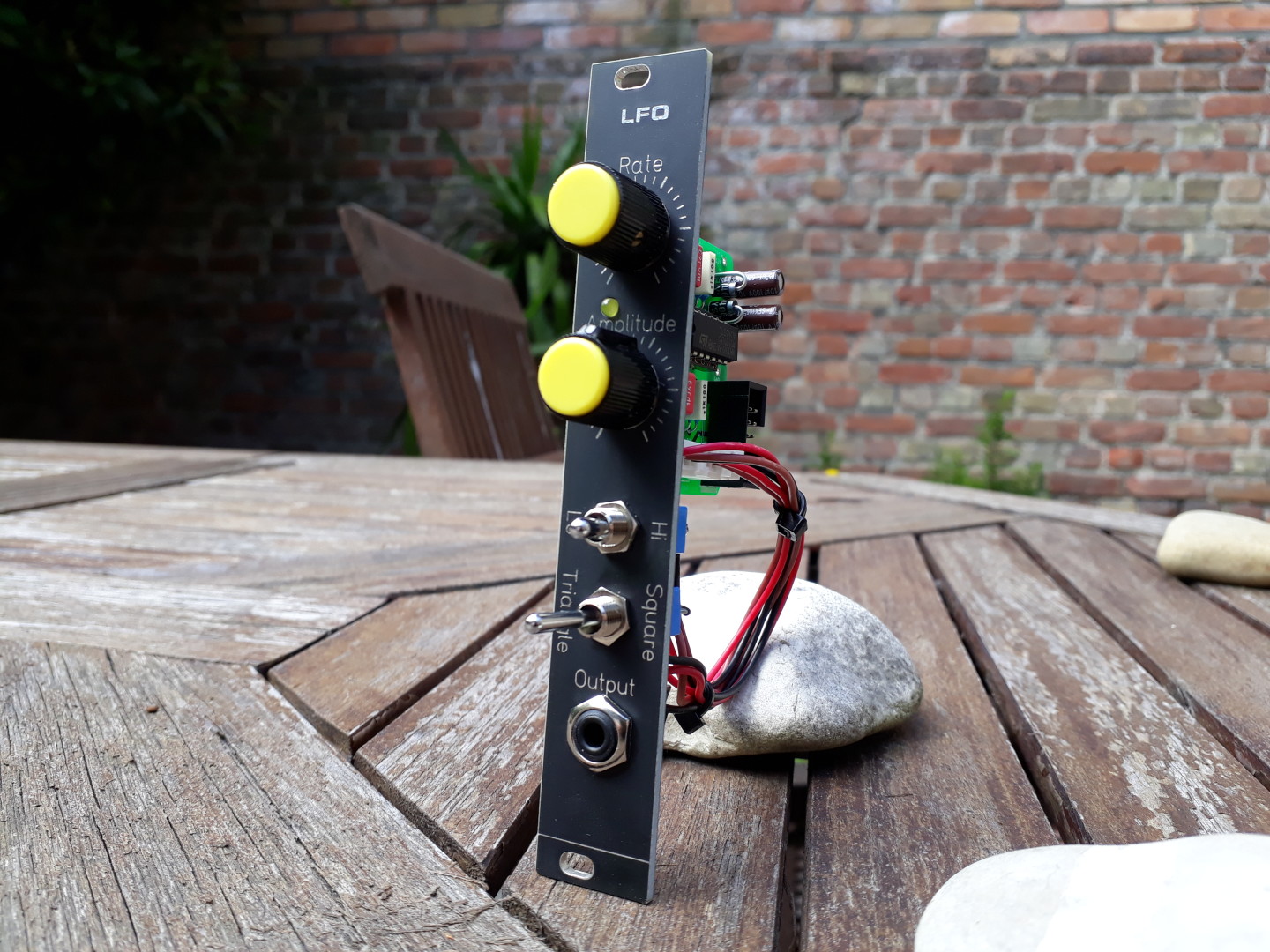 But the biggest news is that I provide now a cool BLACK 4HP front panel!
The panel is in 2mm thick PCB material, very stiff, and looks so good!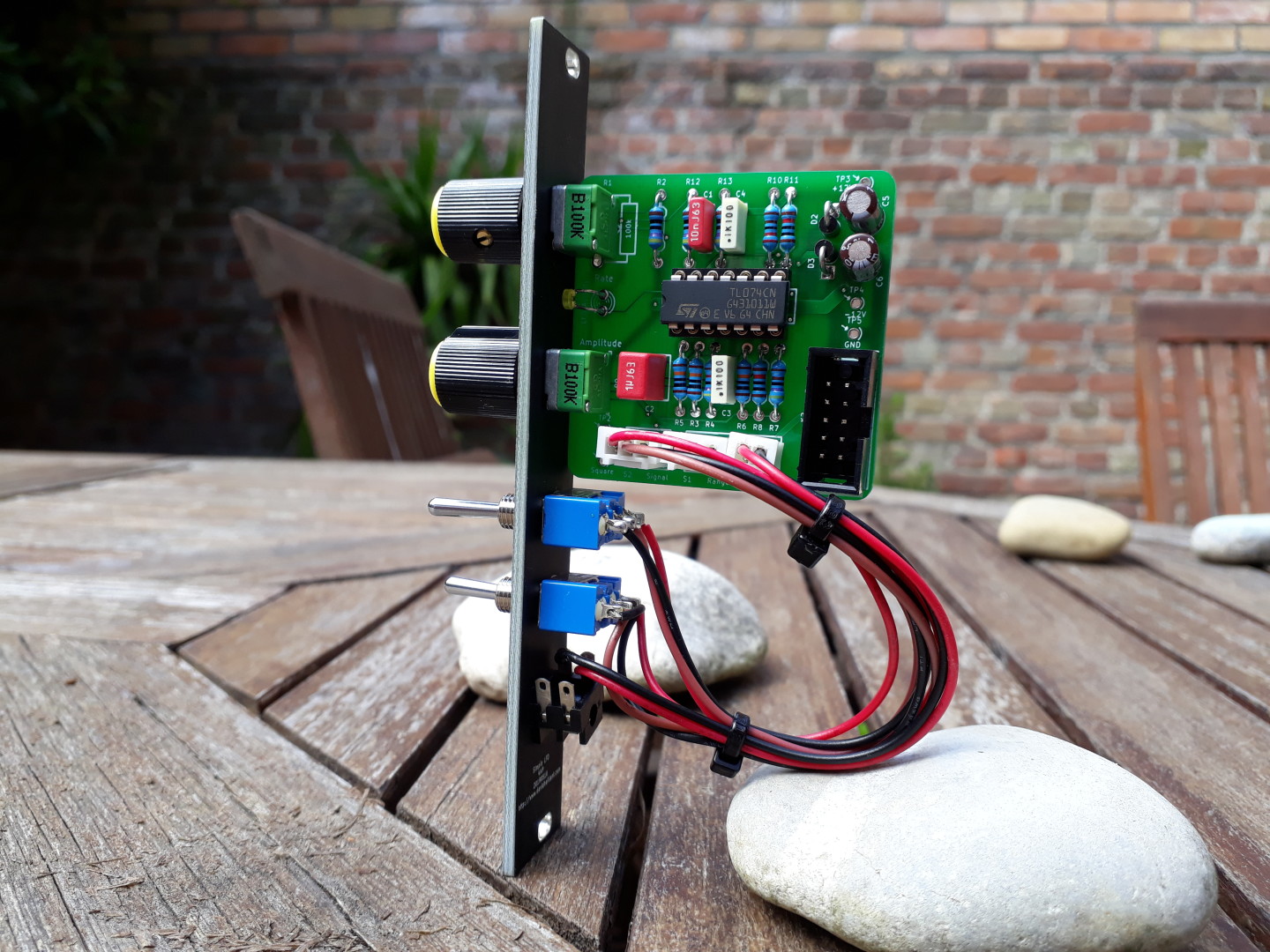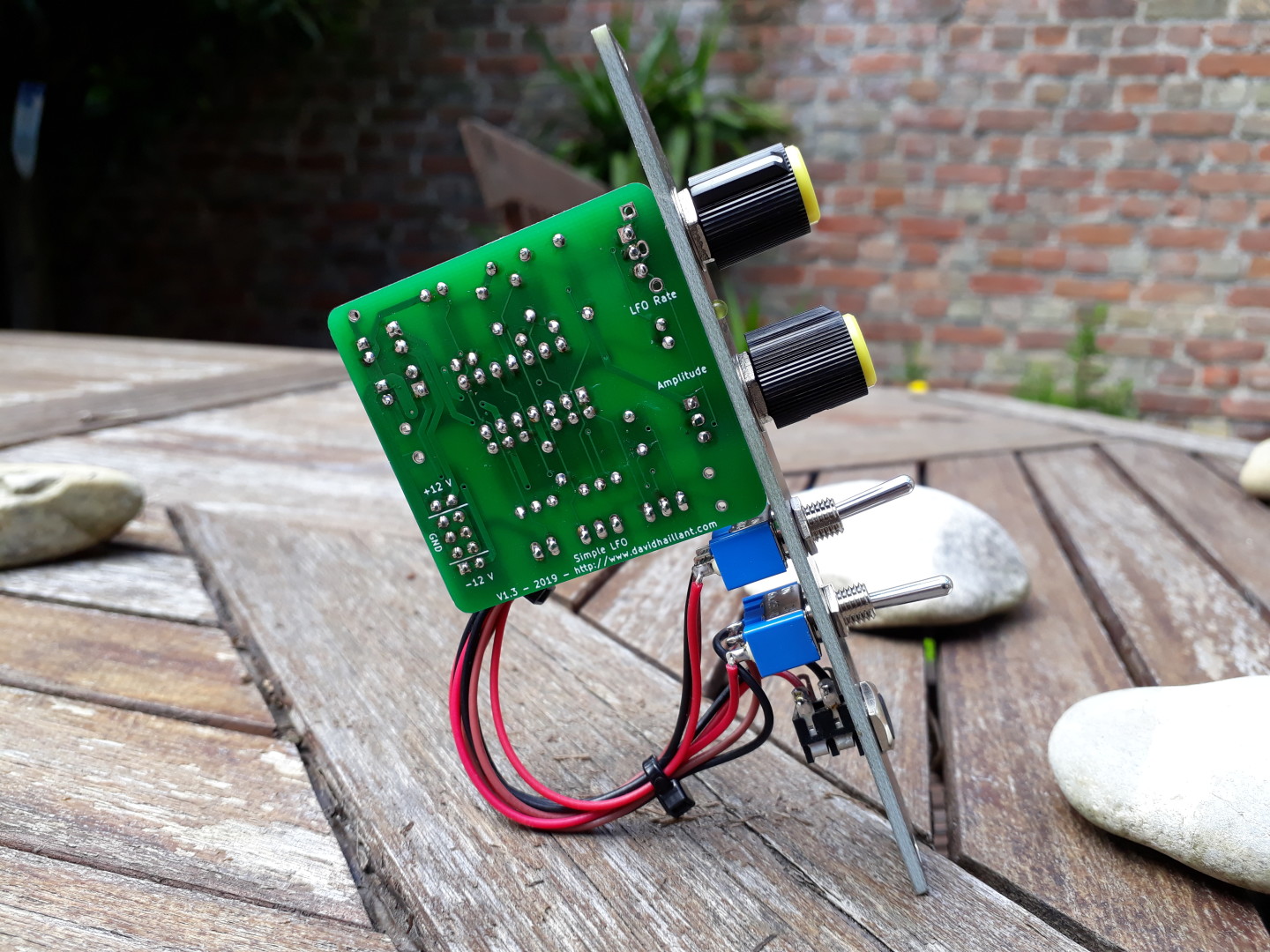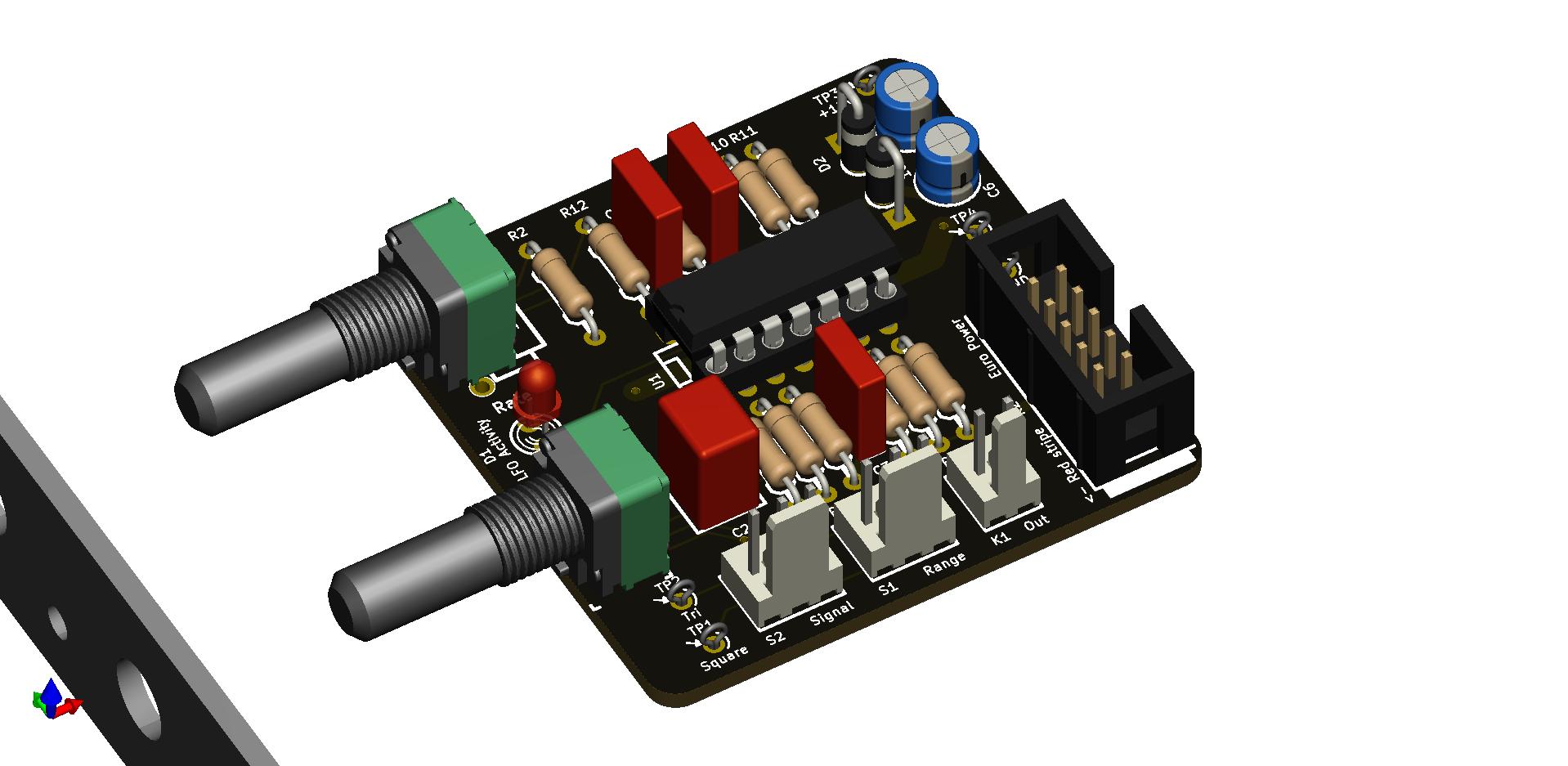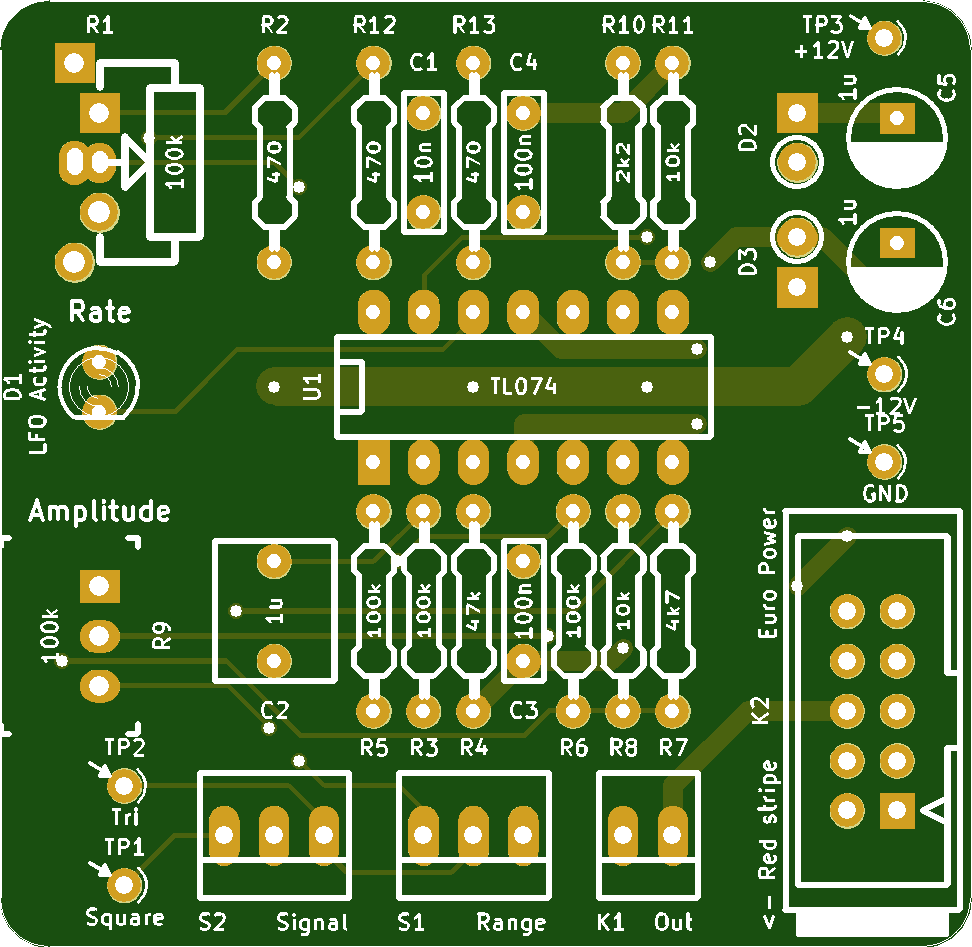 Simple LFO is available on Tindie!
About the BOM
Many component values are not critical in the Simple LFO. It's a robust circuit which can tolerate many experiments and modifications of the values.
The 2 input capacitors C5 and C6 can have any value between 1µF and 100µF. A common value is 10µF. One important thing is the minimal operating voltage of C5 and C6: it mustn't go below 25V.
TL084 or TL074?
The TL08x and TL07x are interchangeable. They are pin-to-pin compatible, the voltage levels are identical.
The TL07x family is a lower noise version of the TL08x family.
However, the signal levels involved in synth modules is probably somehow immune to noise problems.
So feel free to use whichever version you want.
Potentiometers:
Documentation