The 606T is the Toms section clone of the classic TR-606 Drum Synth.
It's the 2nd Eurorack module derived from the TR-606.

This is an early prototype version: many things might not work as expected and improvements are likely to happen.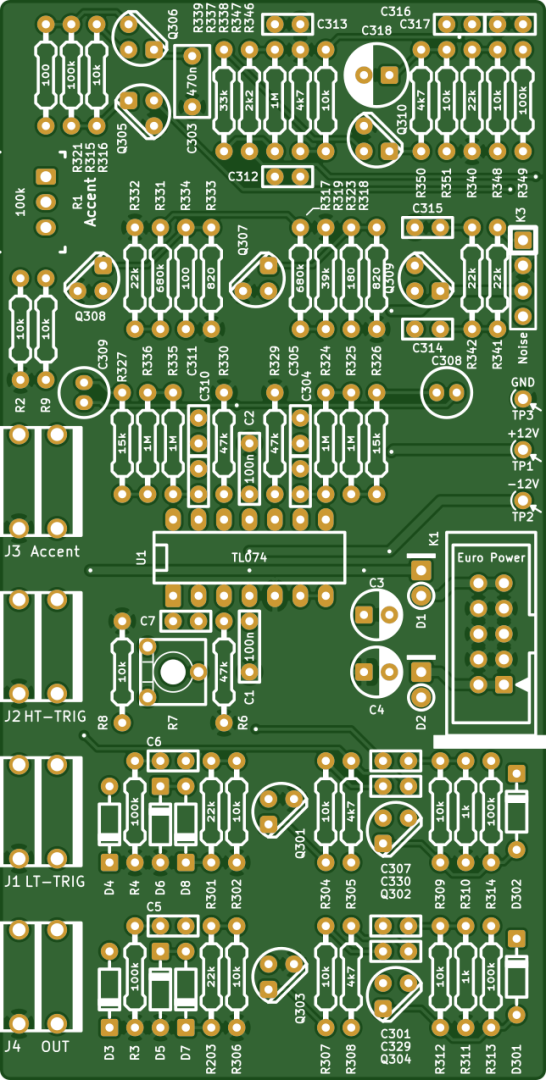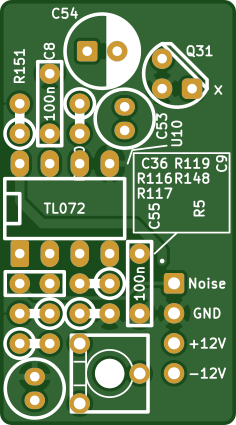 The Noise generator is mounted 90° at the back of the main PCB. The components face the rear. The collector pin (Pin #1) on the Noise Transistor Q31 must be cut flush to the case to remove HF noise pickup.
Documentation