I'm having fun at my local Fablab!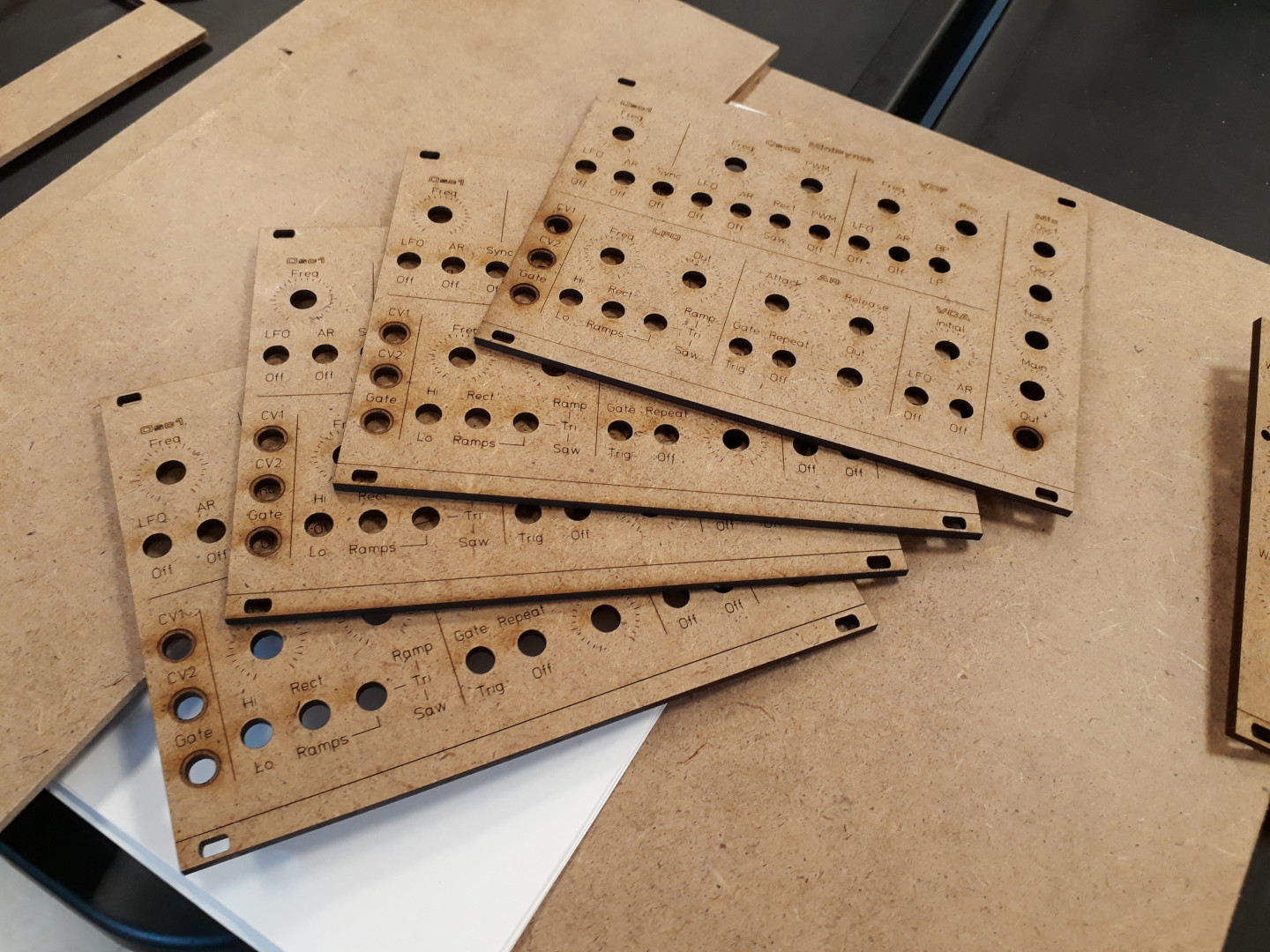 Continue reading Laser cut MDF Euro Panels for the Sound Lab Mini-Synth →
New revision for the Simple LFO. It's mostly a slight improvement of the output stage.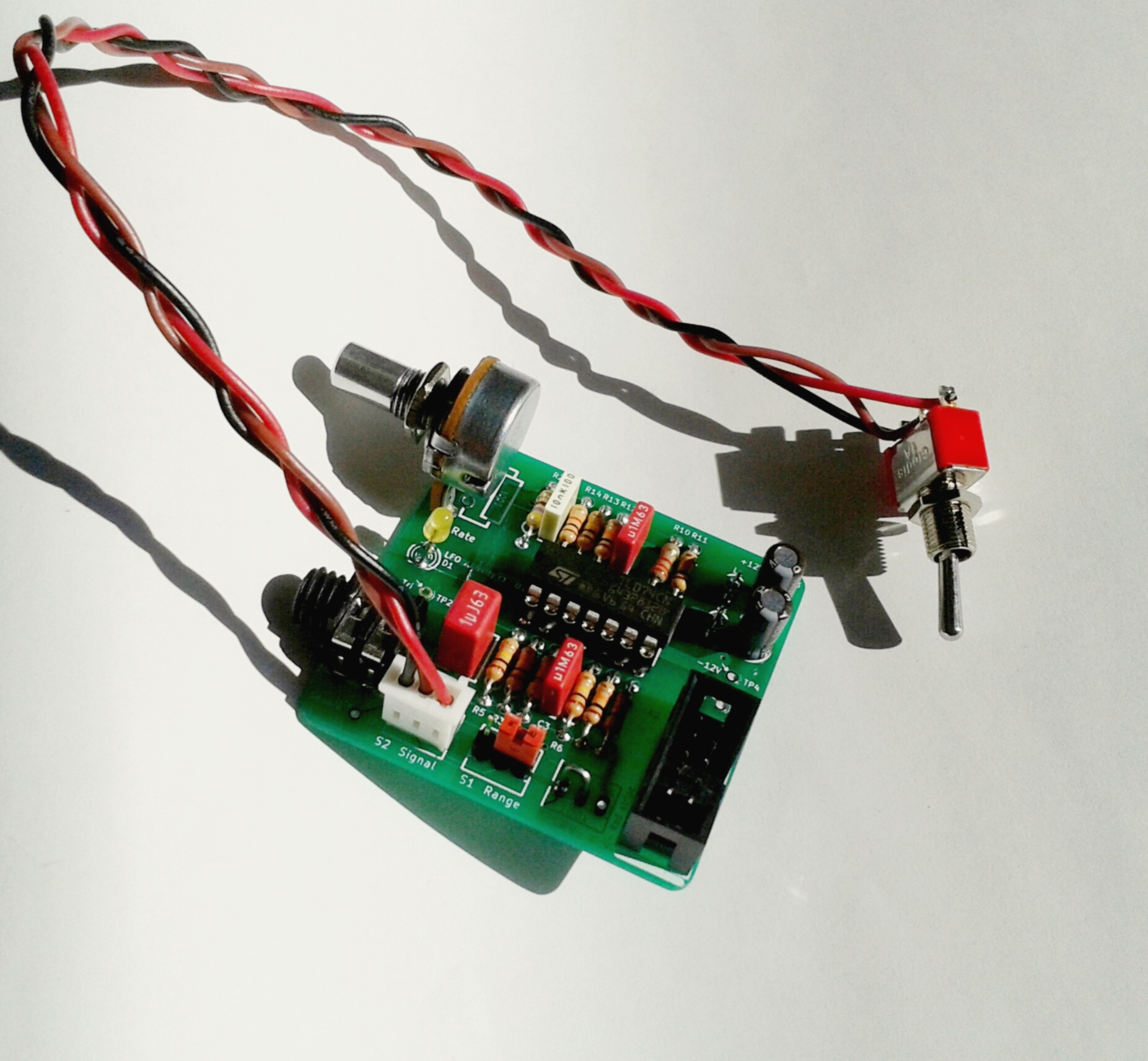 I added an buffering opamp on the output. Now, the output load doesn't affect and modify anymore the signal frequency.
Continue reading Simple LFO update 1.1 →
While I'm still designing my DS8 drum clone, I'm preparing some new modules. In fact, they are designed as build bricks for the drum module.
I made a simple square and triangle LFO, a simple AR Envelope Generator and a 3 way mono mixer.
In the meanwhile, I tried for the very first time the Front Panel Express service (Schaeffer AG actually here in Europe), and I just received my first panels yesterday.
I have to say 2 things: first, their service is not cheap at all. But, wow! I'm really happy with the result! What a nice and professional result! Check it out: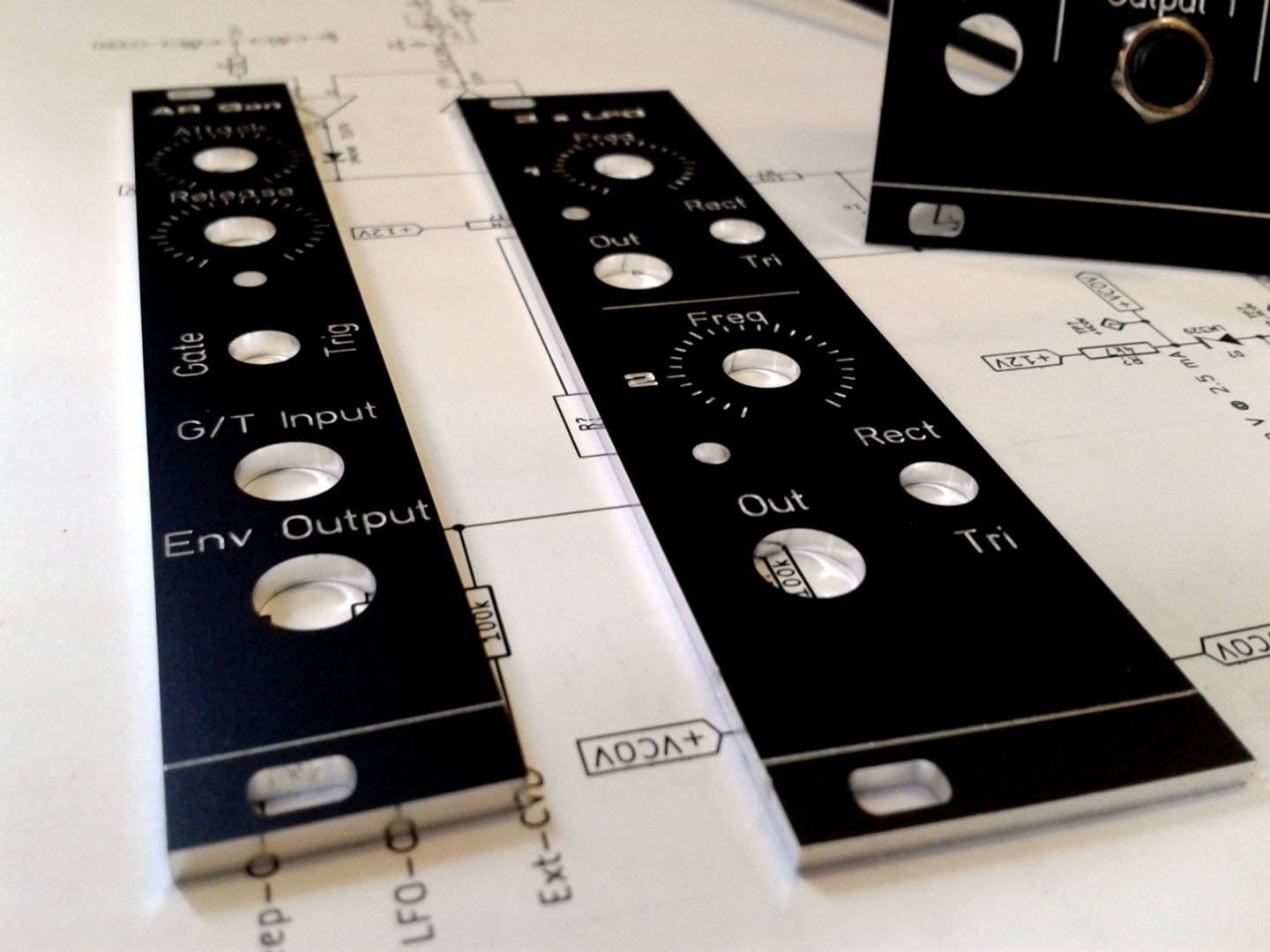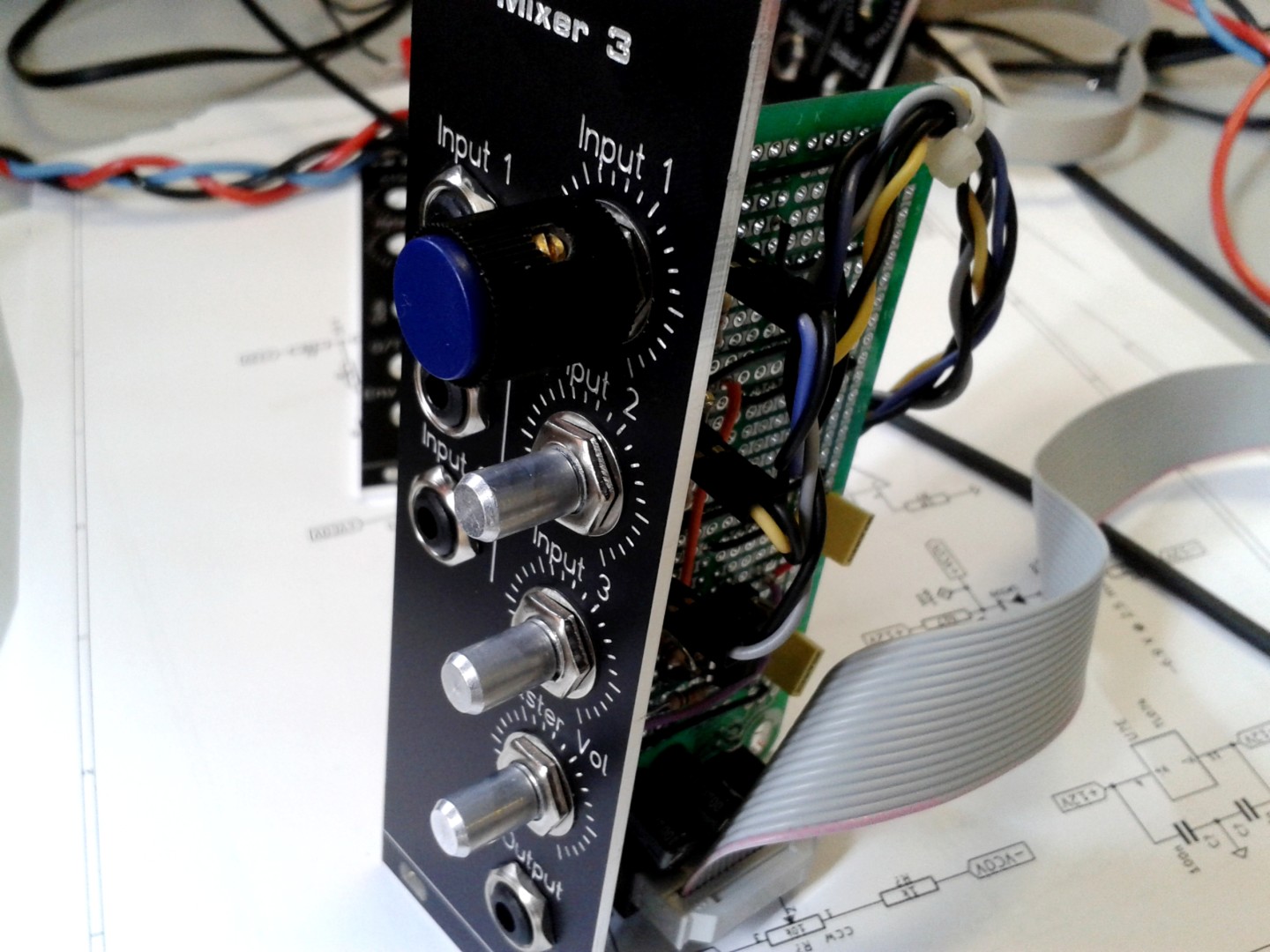 It's absolutely brilliant! If it wasn't the price, I would definitely recommend their service!
They are 2mm thick black anodised aluminium panels. Texts and drawings are raw cuts with no white infills. Still, the result is very good: it's perfectly readable.
Edges can be a bit rough though. Anodised aluminium doesn't catch finger prints. (PMA glass does it a lot!) At 2mm thick, the panels are really stiff. Surface is pretty hard to scratch.
All in all, I'm very pleased.
If everything goes nicely, I will build several of these and sell 'em as separate simple modules. Keep in touch!
Next to come are an impact gen (actually a clone of a 606 bass drum), and probably the noise generator.