An updated, corrected and simplified version of my Eurorack Stripboard is available!



If you haven't read my previous (fail) attempt… this is the version 1.2. I removed the thin mesh of traces, they were totally inefficient anyway.
---
I always needed to have, in my drawers, a quick and easy way to assemble and prototype some small synth modules.
I think this the most convenient way to build a simple module. You just use it as a standard stripboard PCB but with neat additions.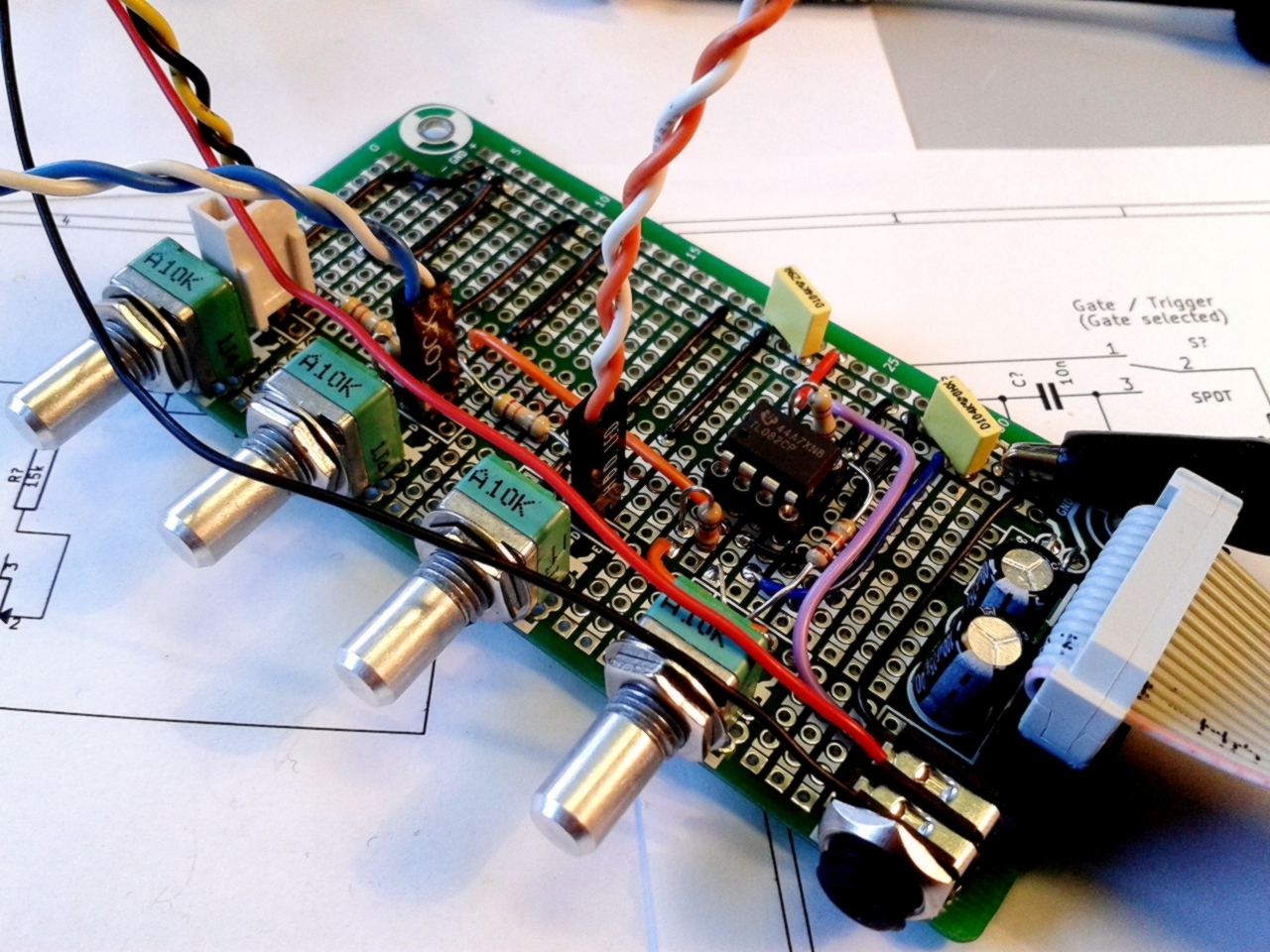 The Eurorack power supply interface is almost complete: there's room and tracks for a 16 pins connector with silkcreened signal marks, filtering capacitors and bead filters or protection diodes.
You can use up to 5 potentiometers or 5 Cliff style Jack connectors. Potentiometers can be any of 9 or 16 mm types, Alpha PKN160 for example.
Here are some examples: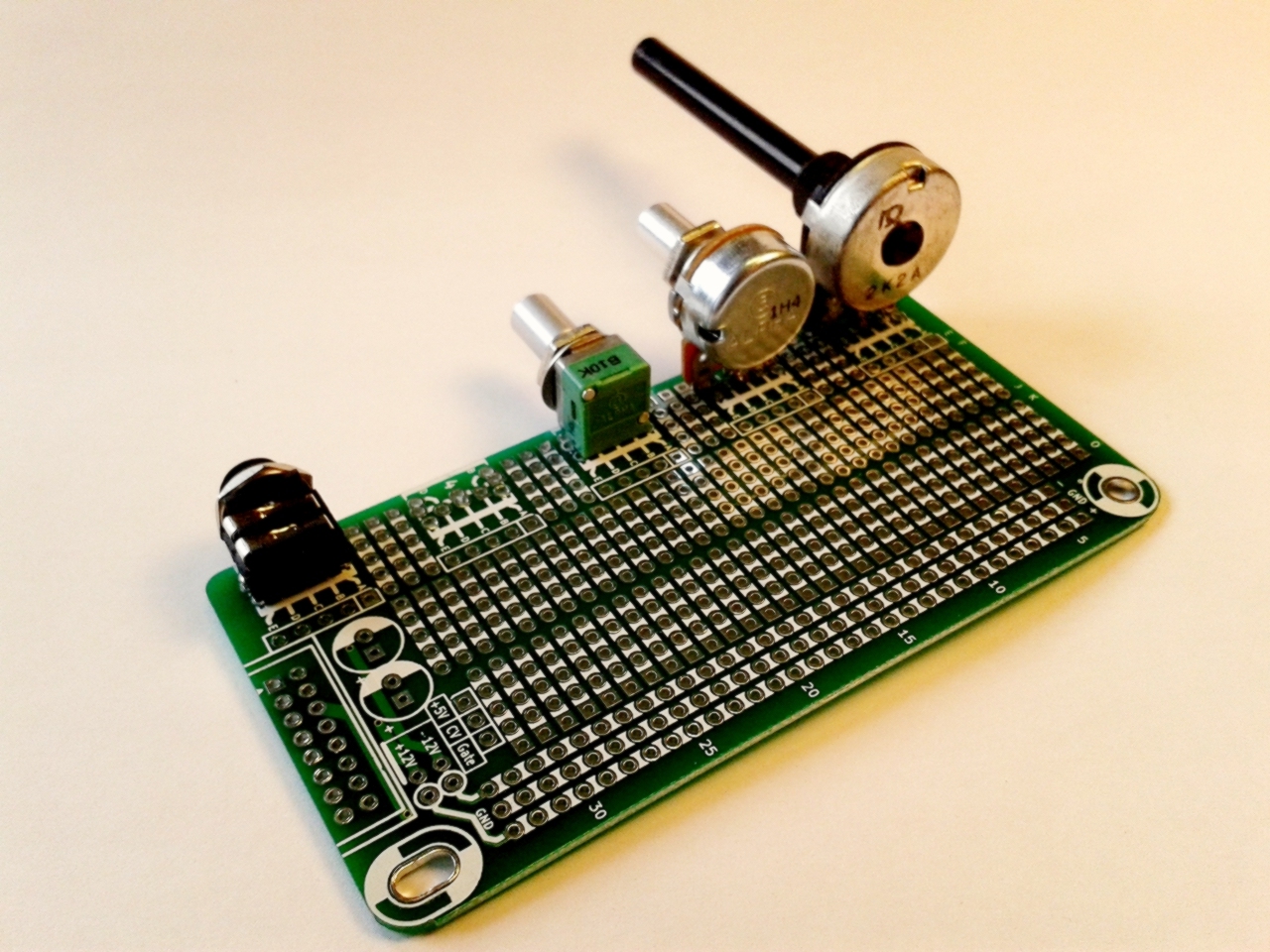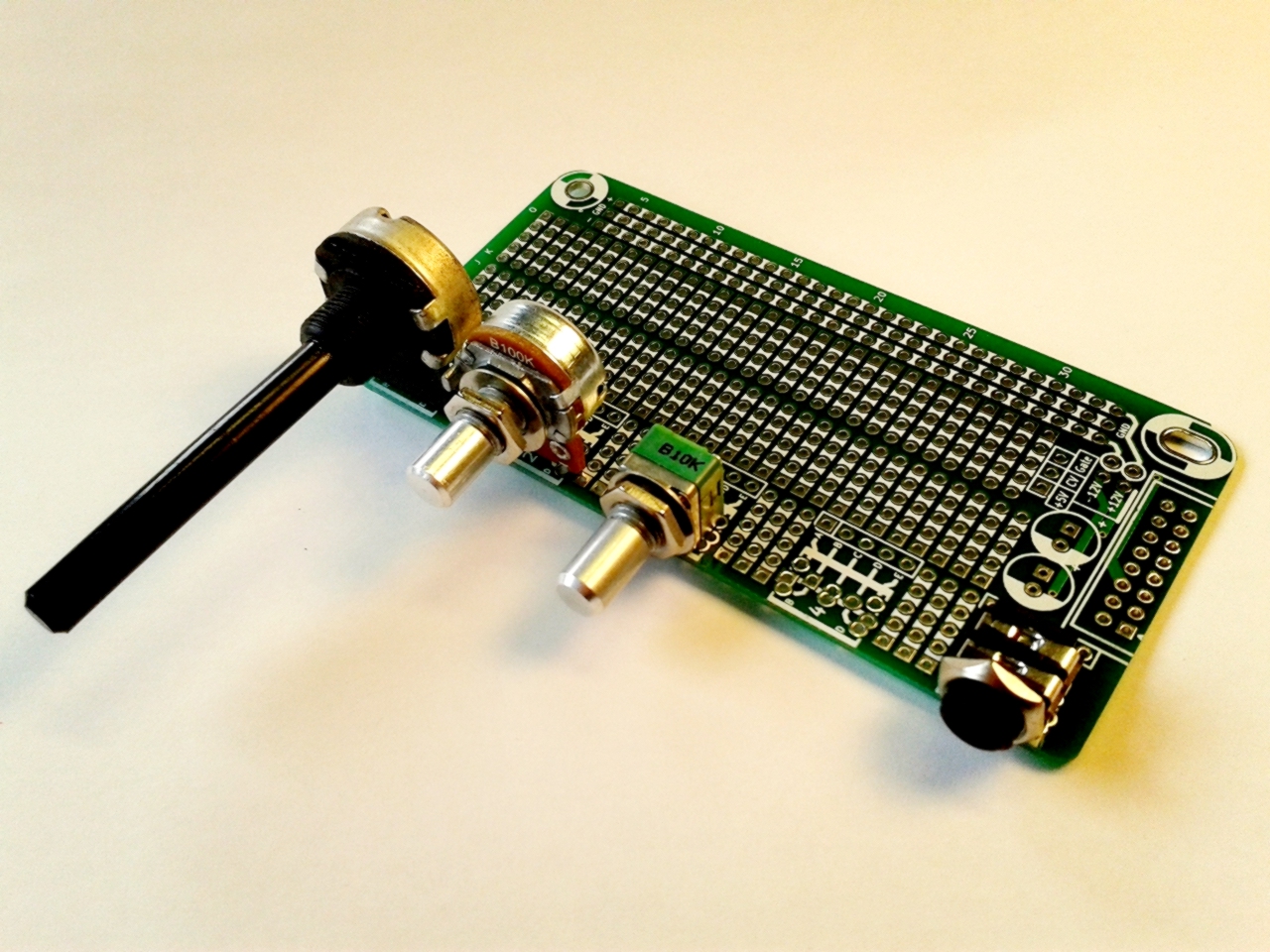 The layout is pretty simple: strips, strips, strips. More than 60 horizontal 4 and 5 pin strips. One long 30 pin strip per power supply rail and two for ground.