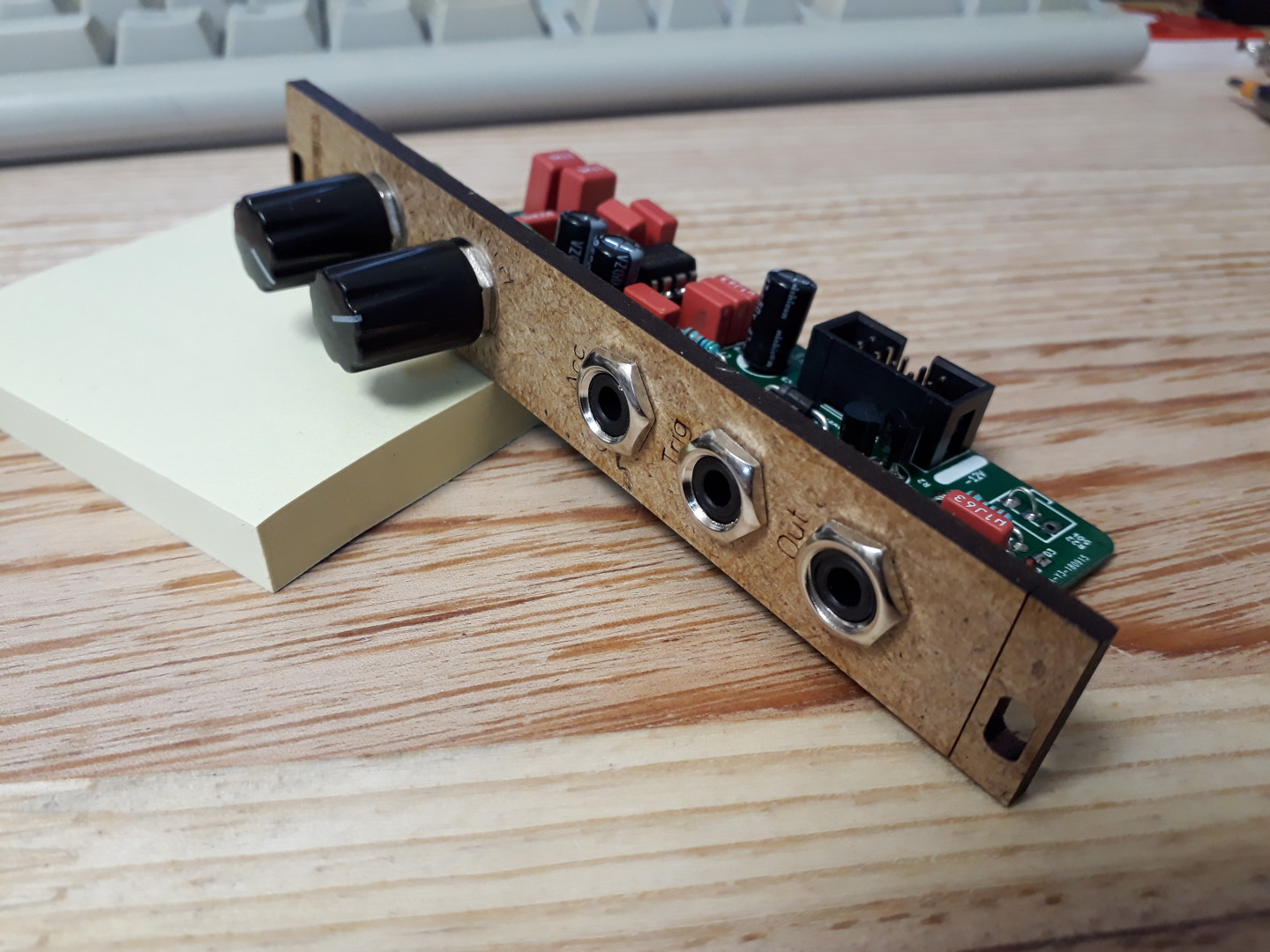 I made a simple clone of the Bass Drum section of the classic TR606 Drum Synth!

It's a direct clone of the Roland TR-606 Bass drum section, loosely based on the schematics found in the Service Manual.
The bass drum is composed of two damped oscillators. The tone potentiometer sets the mix level from each source. Accent is a default setting for the amount of excitation of the 2 oscillators. You can also use the "Accent" jack input instead. 0V is no oscillation, 12V is maximum oscillation.
Power is +12/-12V.
Input: Trigger and Accent. Output: Line level
It's only 4 HP. Wooden MDF laser etched front panel. Module depth is 36mm, perfect for a shallow case.
The Module, built and tested is on sale at Tindie.
And it has been featured on Tindie's blog!
More pictures