The USB Power Output module is a simple 3HP wide utility module with 4 USB A connectors. Perfect for powering a lamp, a small Keyboard (I use it for my Arturia Keystep) or anything else.
An LED lights on when power is present.
The 4 outputs are protected by a re-settable fuse (500mA) to prevent short-circuits.
But, as the power comes from the rack Power Bus itself, you must bear in mind that you might draw too much current in regard to your PSU capacity.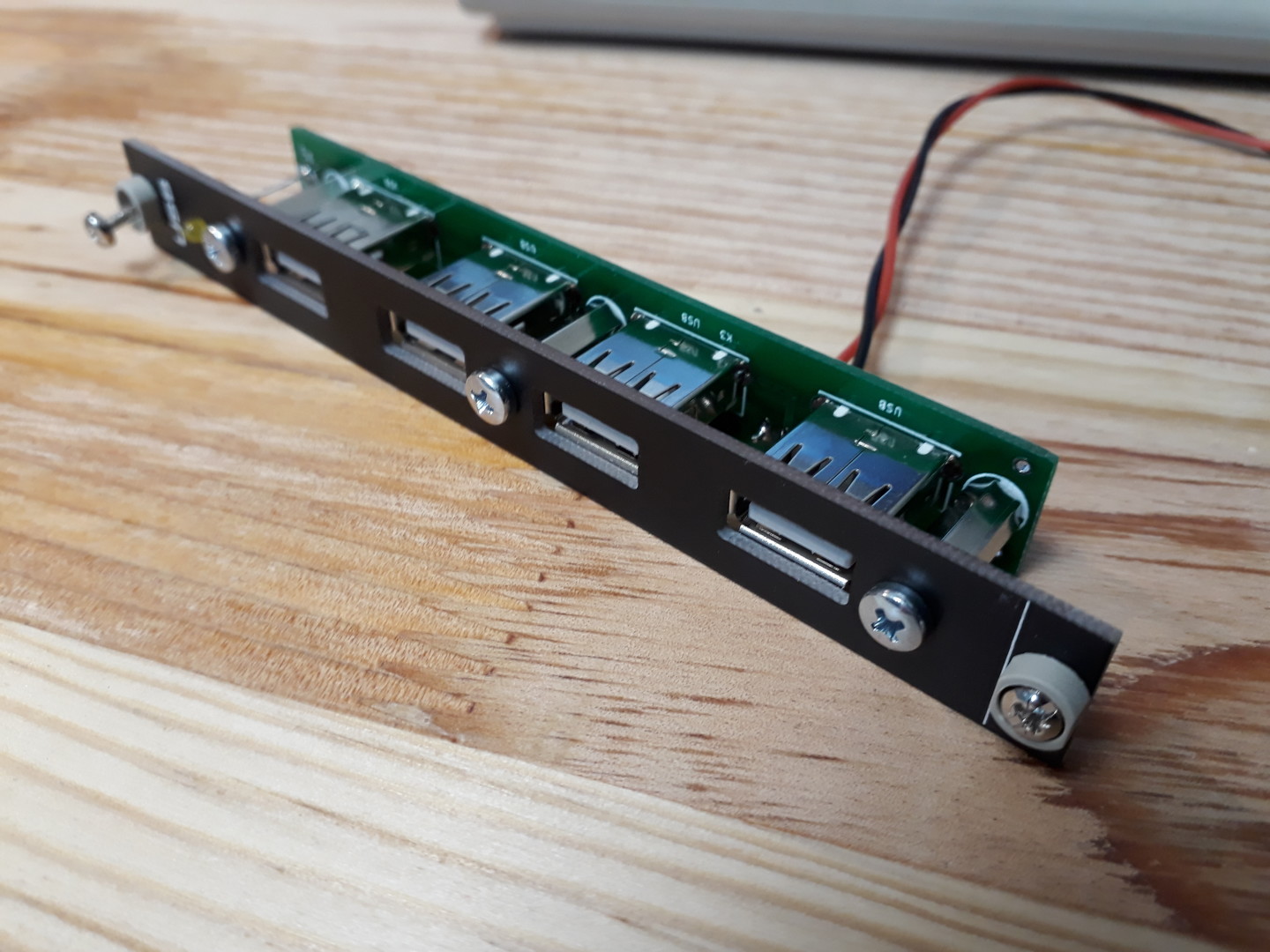 Documentation