Step by step assembling guide for the Mini Dual Power Supply. Please read all the step at least once before starting assembling.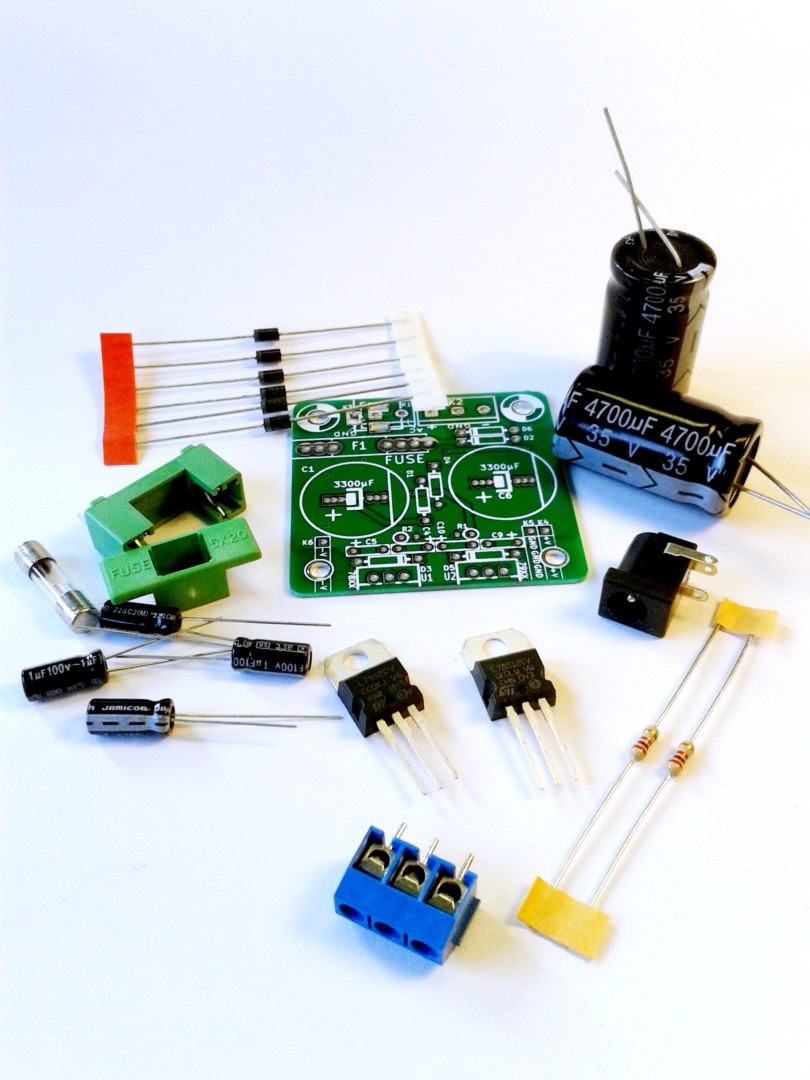 Bill Of Material:
An AC/AC adapter or a simple transformer (single secondary/ 2 wires). Do not use a DC plug pack.
1 x LM78xx (eg. 7812 for +12V) (U1)
1 x LM79xx (eg. 7912 for -12V) (U2)
2 x 1/4 Watt 5% 2,7K resistors (R1, R2)
6 x 1N4007 diodes (D1, D2, D3, D4, D5, D6)
2 x 3300uF 35V capacitors or bigger (C1, C6)
4 x 1µF capacitors (C4, C5, C9, C10)
1 x fuse, fuse holder, connectors, etc.