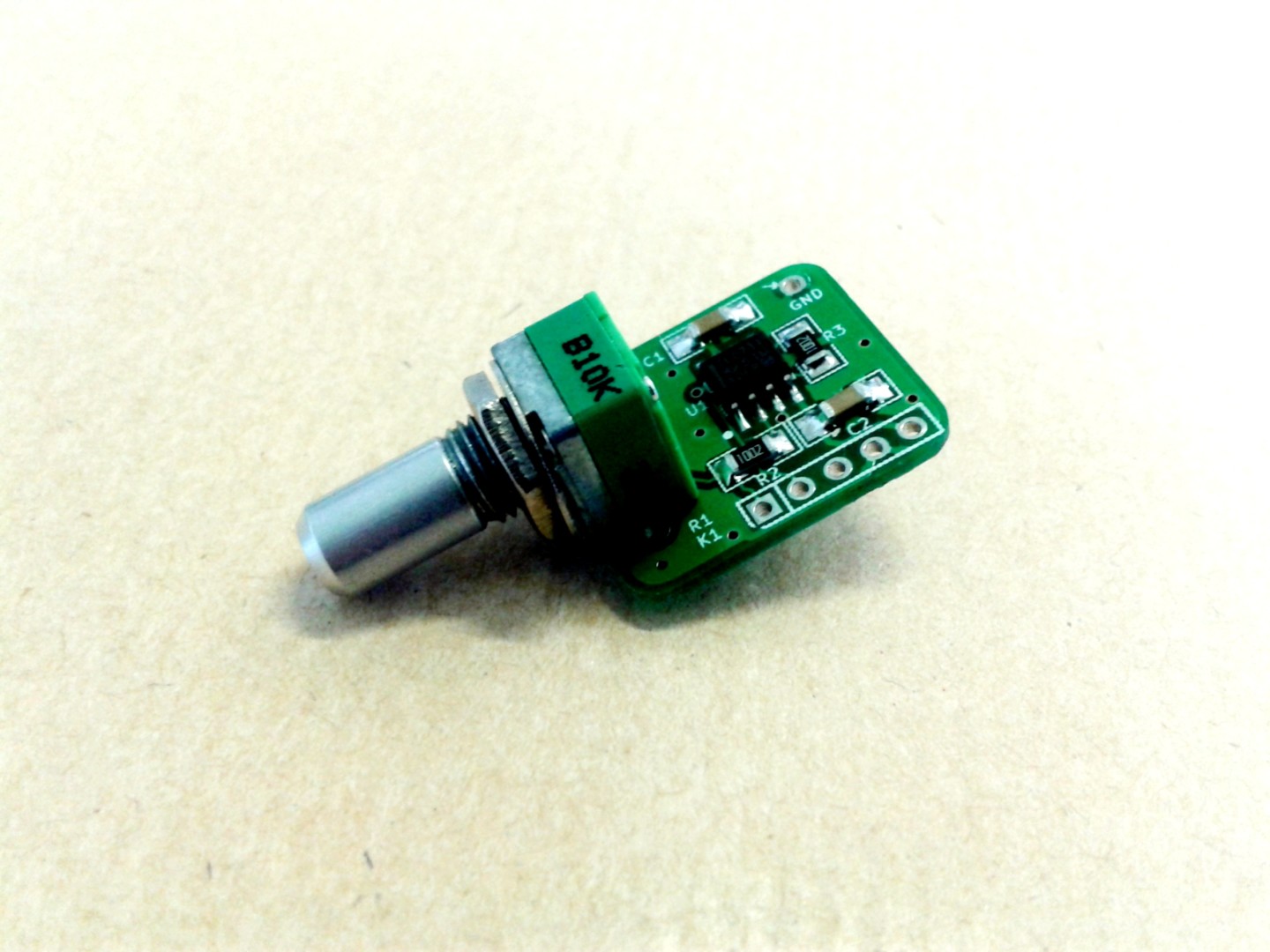 The attenuator – inverter is a tool for modifying a voltage, Control Voltage (CV) or any audio signal.

It's a simple mathematical function : Vout = a x Vin, where "a" varies between -1 and 1, depending on the cursor position: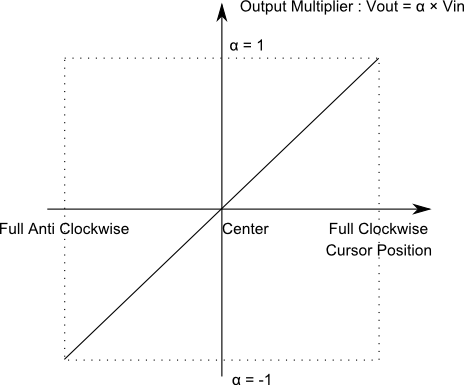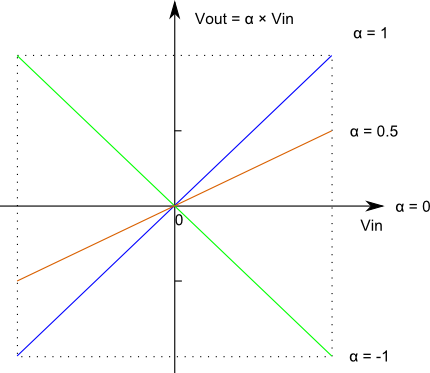 It is great, for example, for modifying the amount of CV you want to apply to your VCF cutoff freq. or your VCA : Full clockwise, your CV is x 1 (unchanged). Full Anti Clockwise, your CV is reversed (x -1) :
If you link your Envelope generator to your VCF, the Cutoff frequency will increase as your envelope CV increases.
With the inverter/attenuator inserted between the Envelope gen and the VCF, the Cutoff Freq. will either increase slowly, or even decrease if you turn the cursor anti clockwise.
It's also usefull for reversing a LFO signal (decreasing ramp instead of increasing ramp).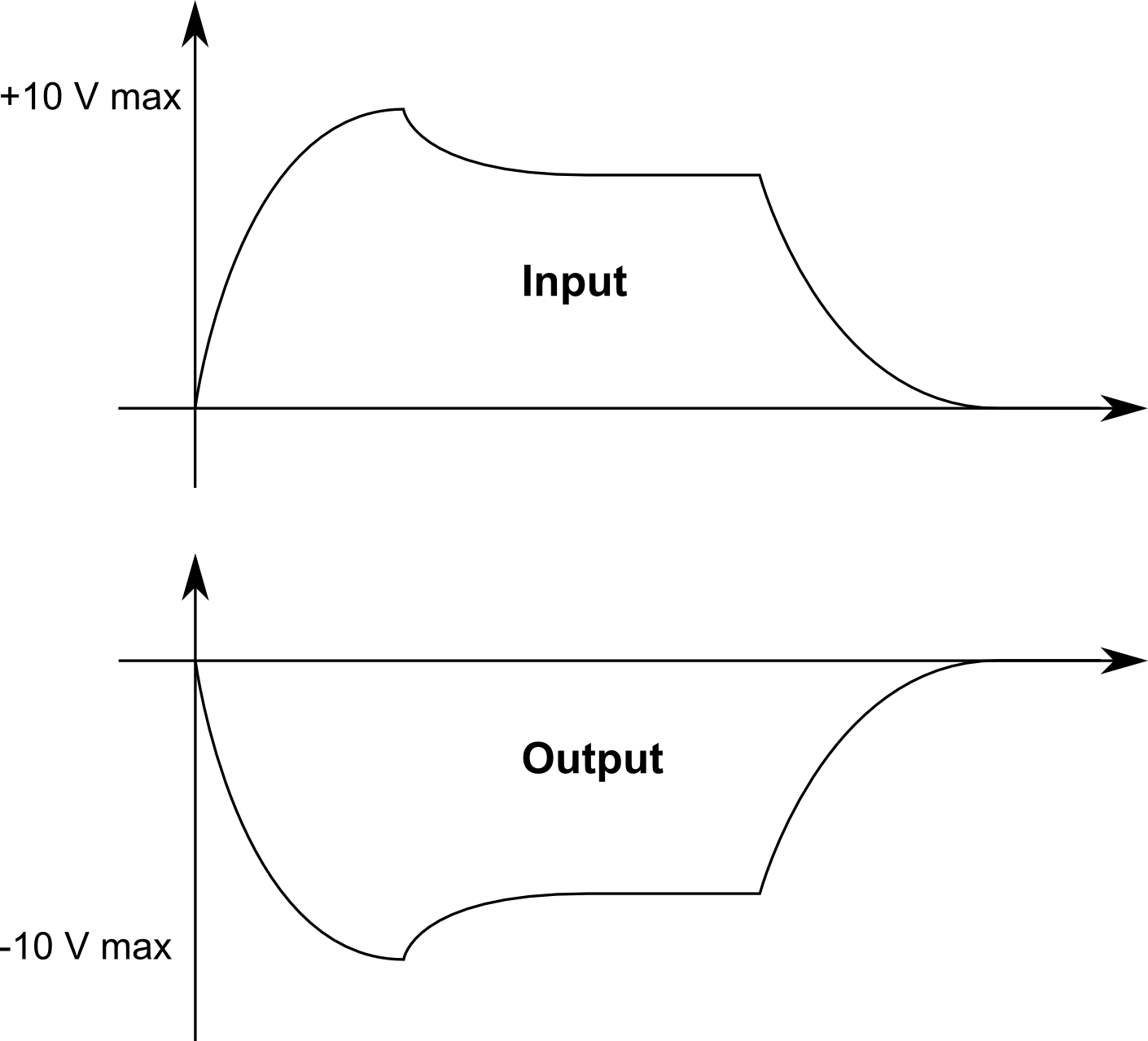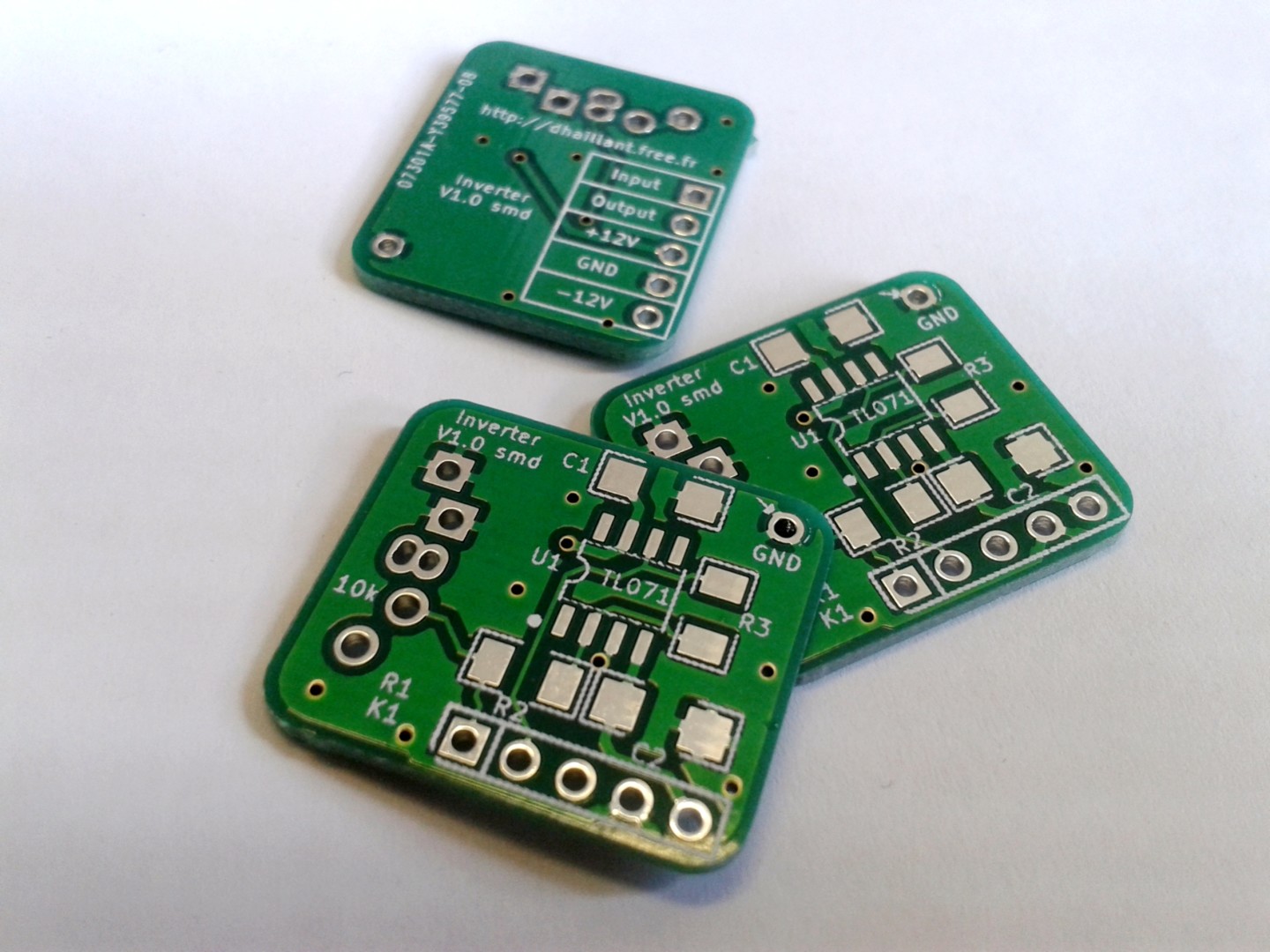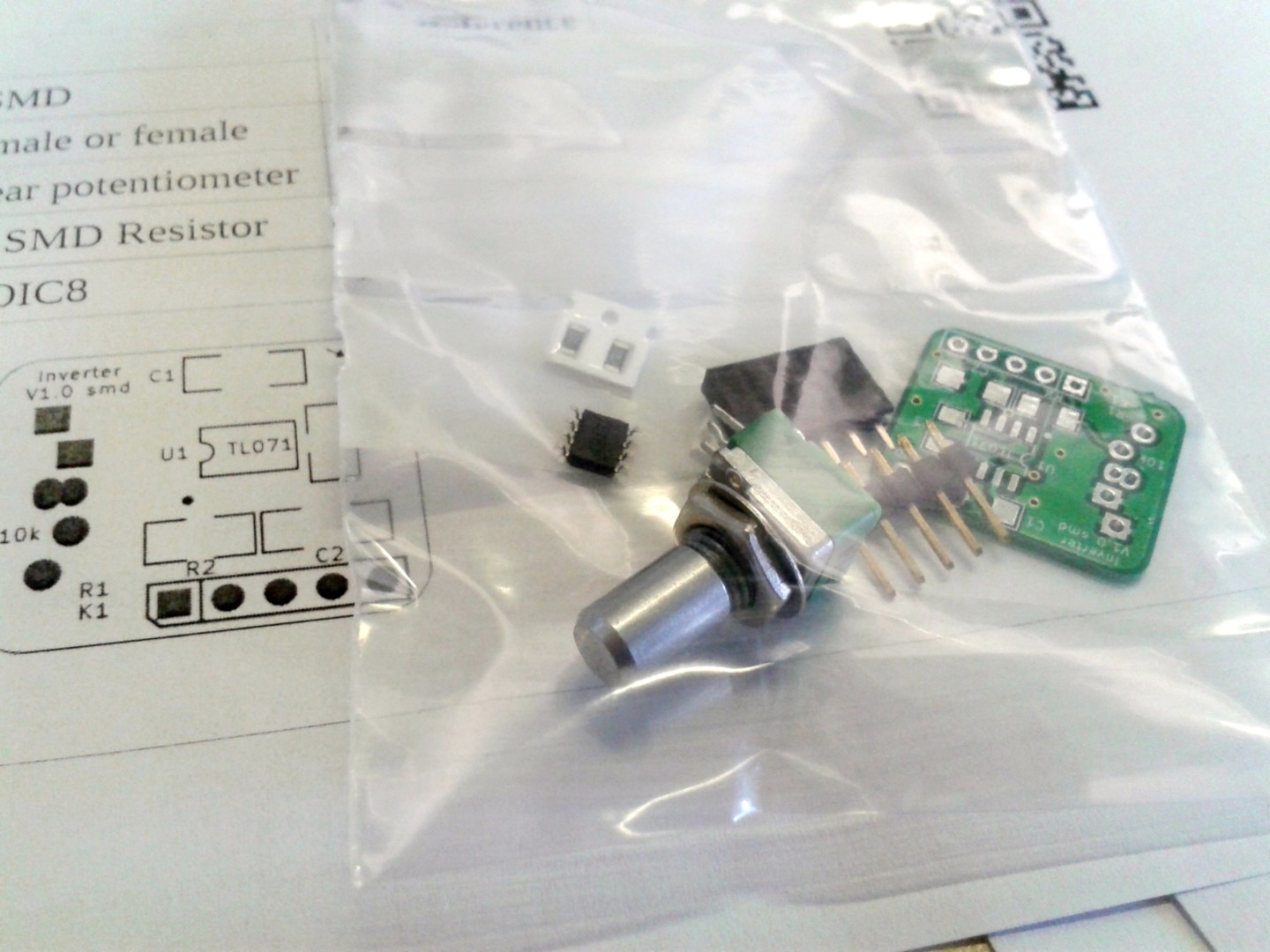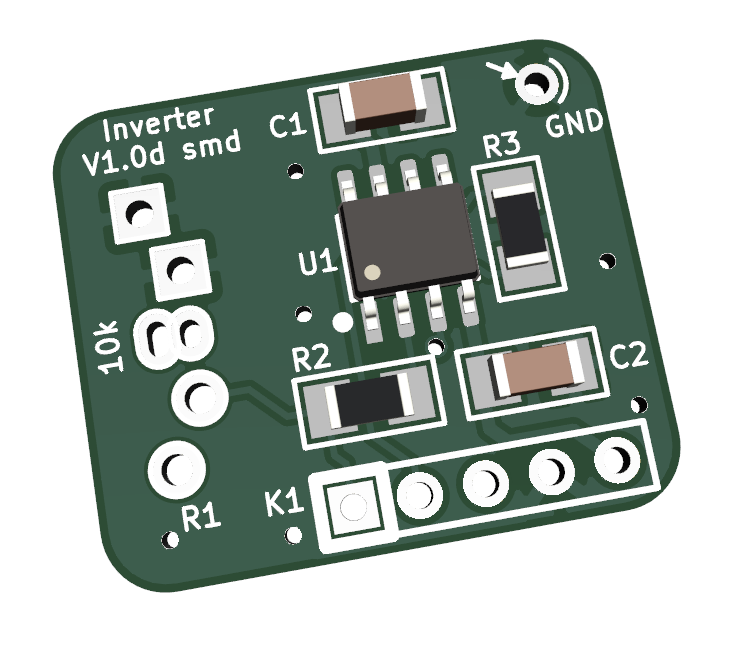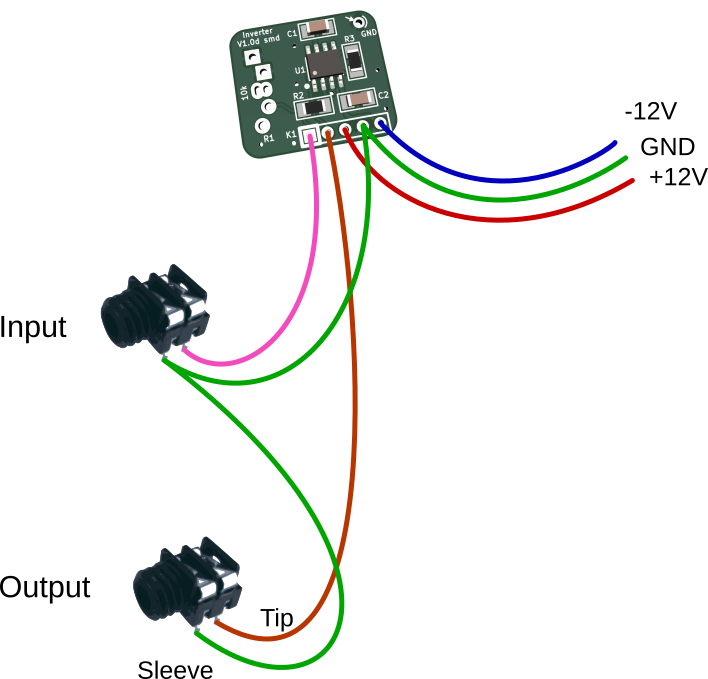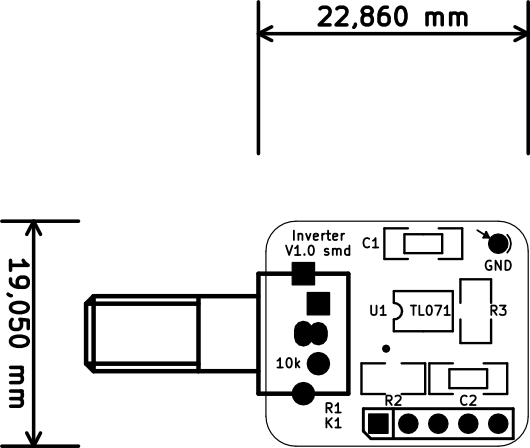 Connections
| Pin # | Usage |
| --- | --- |
| 1 | Input signal (+/-10V max for +/-12V power supply) |
| 2 | Output signal |
| 3 | +12V power input (+15V max) |
| 4 | Ground (GND) – This pin is common to both the input, output and power. |
| 5 | -12V power input (-15V max) |
Downloads