I just finished my first "2 x LFO" prototype.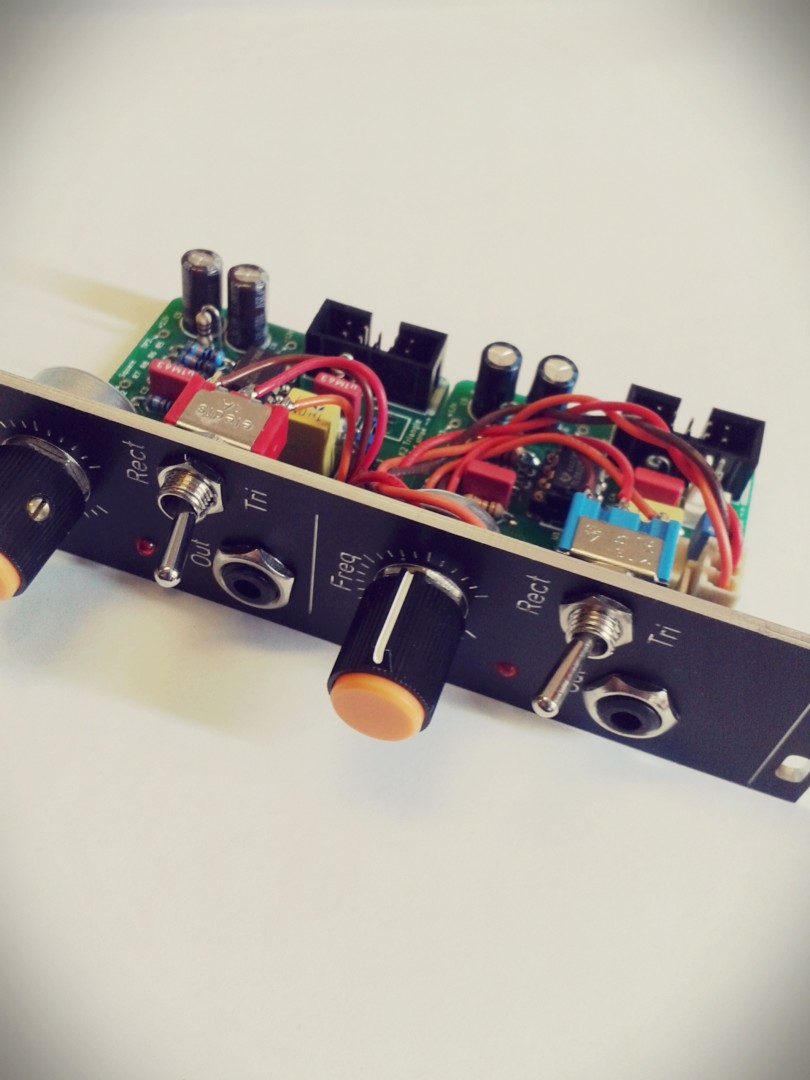 ---
This is an outdated version, an update is available!

---
It's a very common dual op-amp triangle wave form generator. U1A is used as an integrator while U1B is acting as a Schmitt Trigger.
R1 potentiometer and C1 or C2 capacitors set the frequency. Large capacitor value will lower the frequency, and of course, smaller cap will increase the frequency.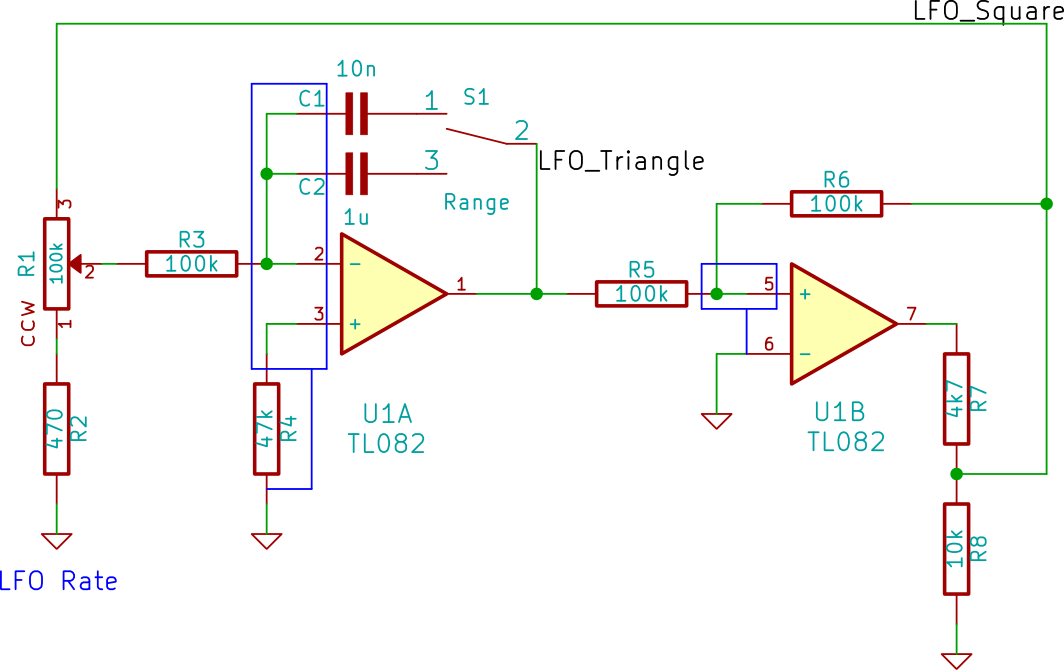 S1 allows you to choose between 2 frequency ranges.
With a 10nF capacitor, the frequency range starts from a couple Hertz and goes up to 250 Hz.
With 1nF, the range goes up to 2.5 kHz. At 1 µF, the maximum frequency is 2.5 Hz.
The relation between C and frequency is as follow:
freq_max = 1 / (400 000 × C)
freq_min = 1 / (40 000 000 × C)
The values may vary somewhat.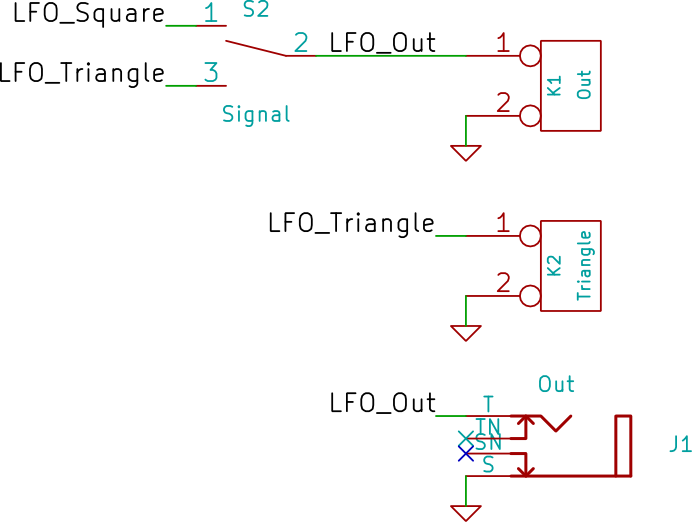 In order to prevent the waveform to be altered and to avoid any frequency fluctuation, the charge on the output needs to be fairly high impedance.
While S2 allows to choose, for J1/K1 outputs, between triangle and square waveforms, you can also set S2 on "square" position by default and then choose between square and triangle waveform by using the corresponding output, J1/K1 or K2.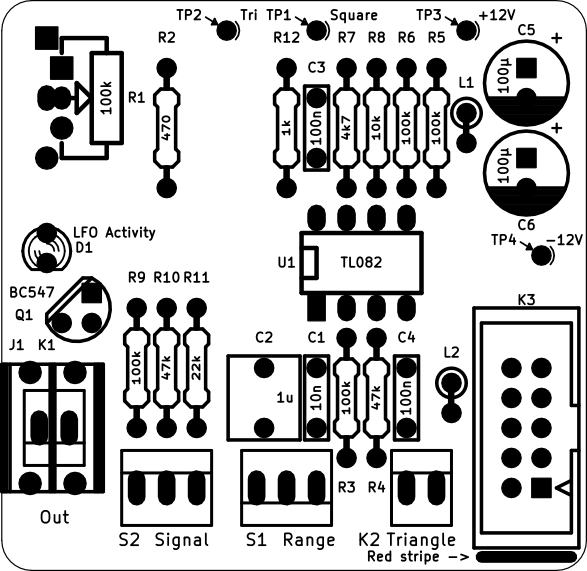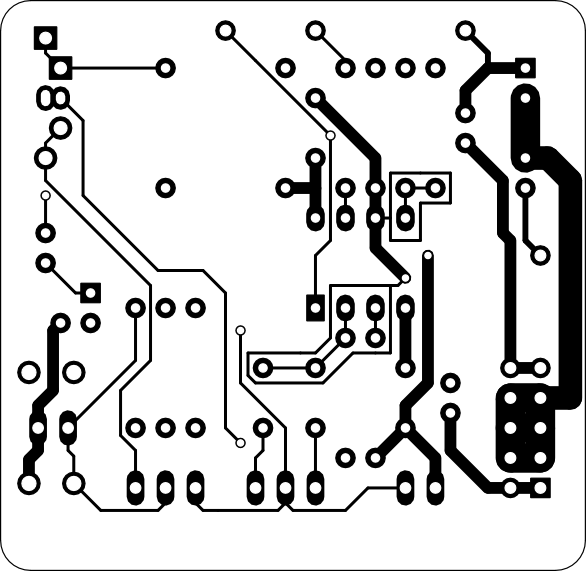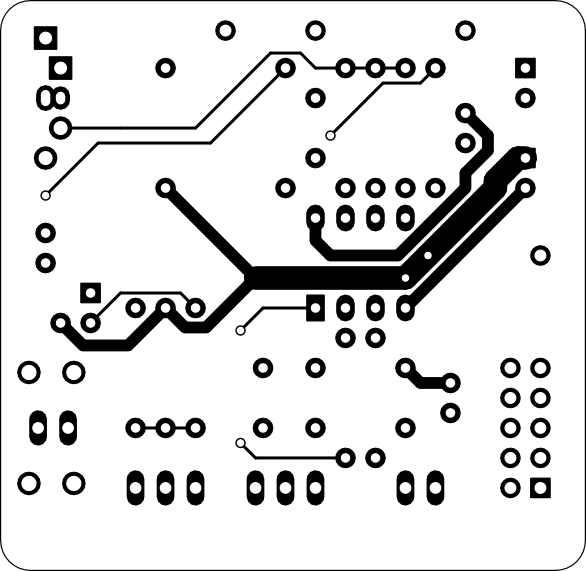 I made a front panel for two LFO units. It's 6HP wide. The panel was processed at Schaeffer's.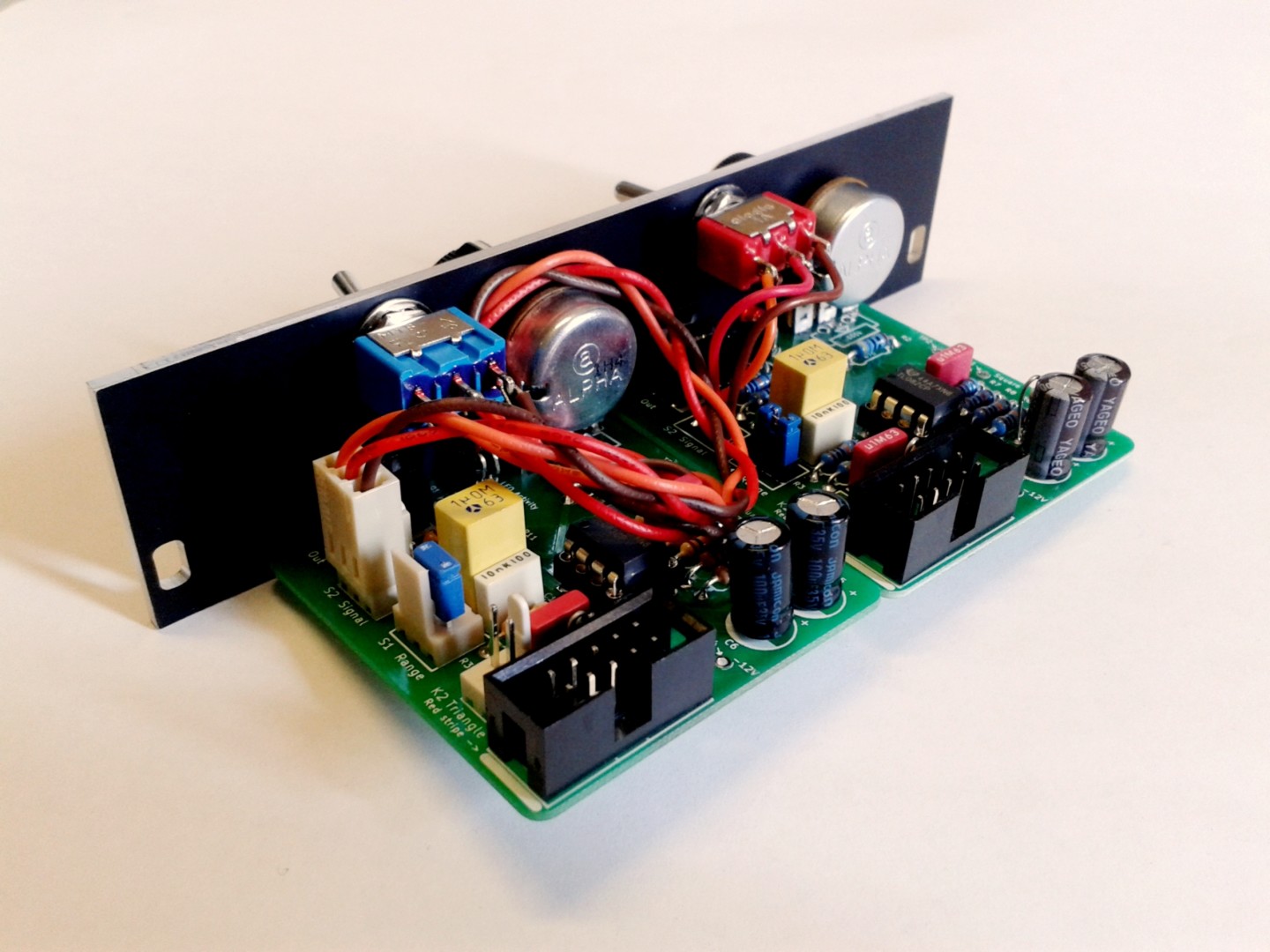 Here's the complete schematics: lfo 1.0 20150527